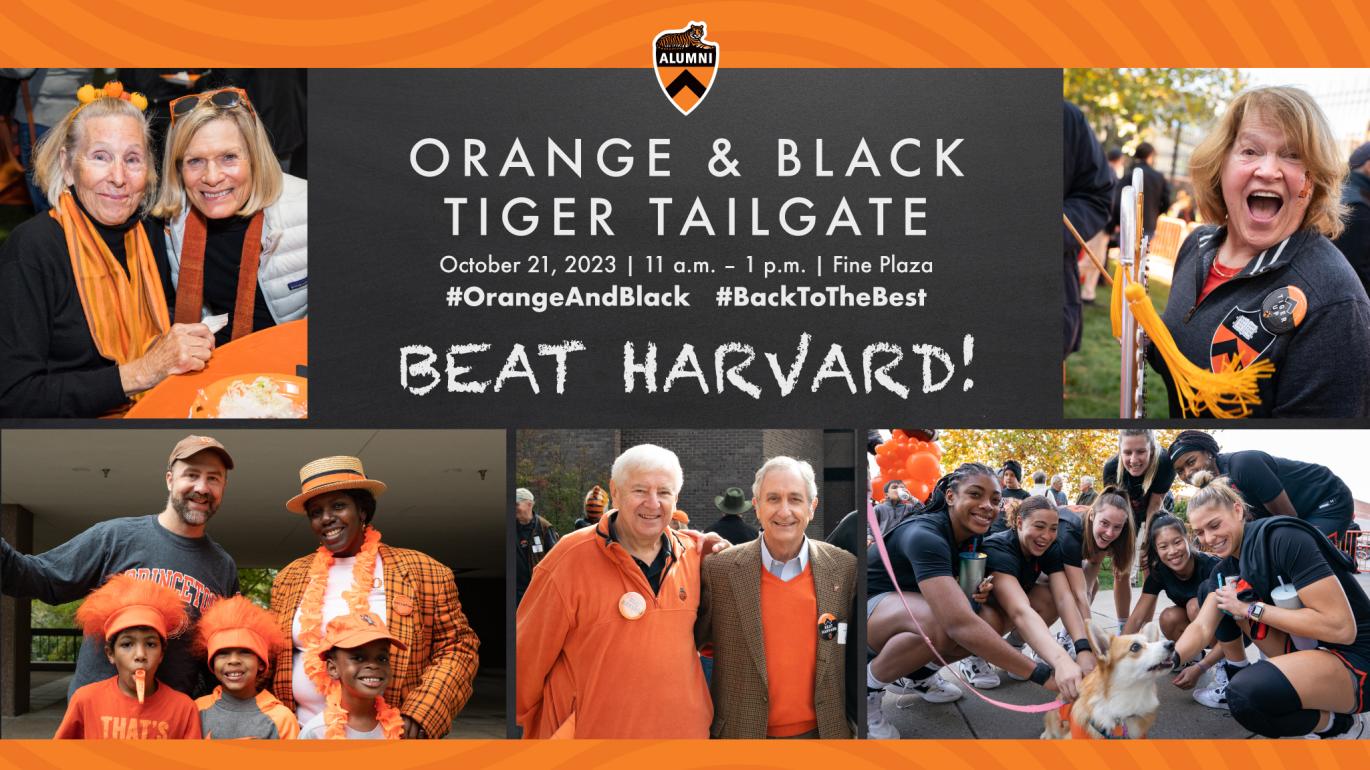 October 21, 2023, 11:00 AM EDT
Alumni Orange & Black Tiger Tailgate
Join fellow alumni in Fine Plaza for complimentary lunch, beverages and orange-and-black giveaways as we cheer on Princeton Football as they beat Harvard.
Seating will be available, with tables organized for class decades and graduate alumni. Game kickoff is at 1 p.m.
RSVP by October 18. This event is open to all Princeton Alumni.
Complimentary shuttle service between Stadium Garage and the NE Plaza of the stadium begins 1 hour prior to kickoff and will run continuously until 1 hour postgame.
Event Details
Date

October 21, 2023, 11:00 AM EDT

Website