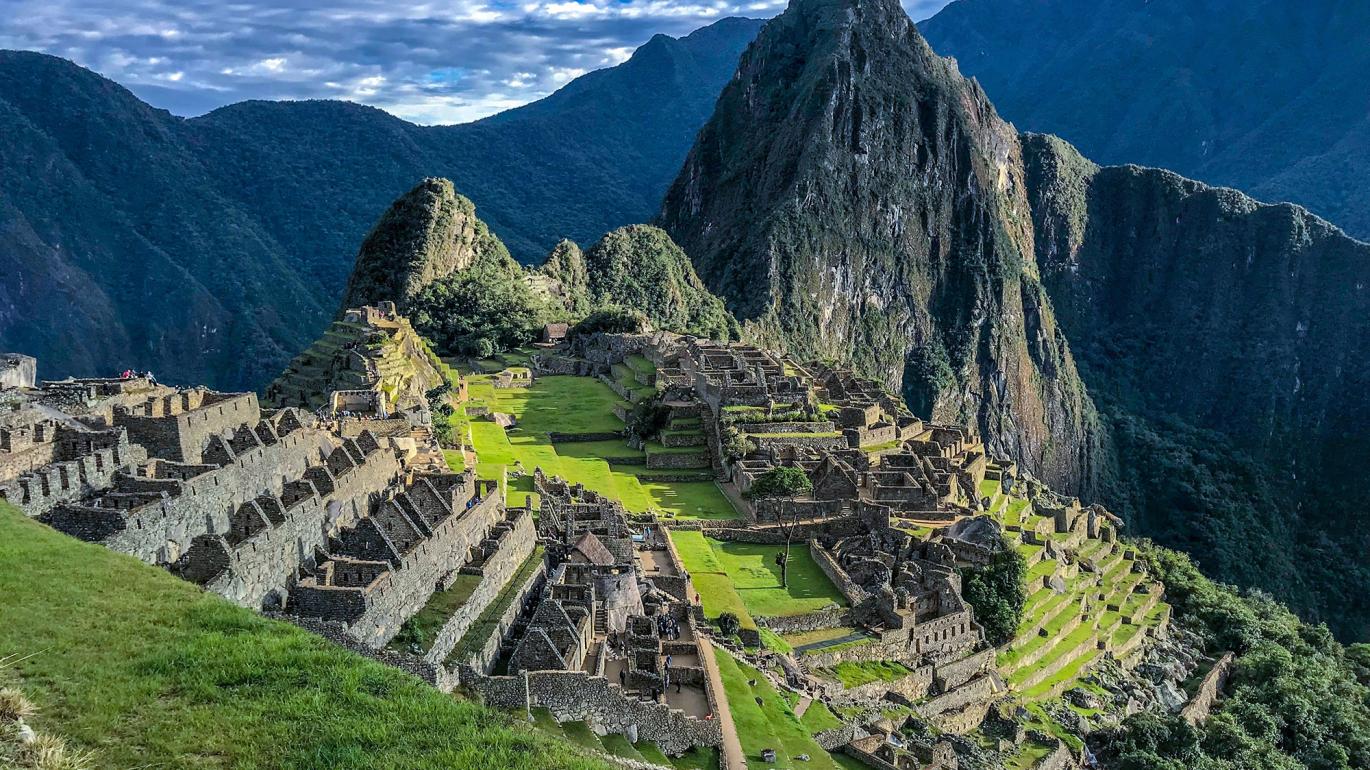 Travel
September 03 - September 11, 2023
Ancient Civilizations of Peru
About the Journey
When Francisco Pizarro arrived in Peru in 1532, the Inca Empire was the largest in the world, with more than ten million subjects from southern Colombia to Chile. Yet it was less than a hundred years old. Centuries before the Incas rose to power, other advanced civilizations had prospered in Peru, building stone temples and palaces that rival Machu Picchu in sophistication and beauty.
We invite you to join us on a journey to the time before the conquistadors and explore these pre-Inca sites. In Lima, tour fascinating museums devoted to both indigenous and colonial culture, and dine at one of the best restaurants in the world. Spend two nights in the Sacred Valley acclimating to the altitude as we explore Inca fortresses and temples and meet local artisans. Take a scenic train ride down to Machu Picchu, the abandoned city rediscovered in 1911. Spend two days at this awe-inspiring royal retreat before returning to Cusco, ancient capital of the Incas, where we will visit iconic sites.
Please note: Princeton travelers will be joined by participants from the Metropolitan Museum of Art.
Accommodation
Belmond Miraflores Park Hotel, Lima, Peru
Set in a verdant garden atop a towering cliff, Belmond Miraflores Park is a five-star urban sanctuary.
Tambo del Inka Hotel, Urubabma, Peru
Luxury resort nestled in the heart of the Sacred Valley of the Incas
Inkaterra Machu Picchu Pueblo, Aguas Calientes, Peru
Described as an intimate Andean village with terraced hills, waterfalls, stone pathways and 83 whitewashed adobe casitas tucked away in the cloud forest.
Belmond Palacio Monasterio, Cusco, Peru
Built as a monastery in 1592, Belmond Hotel Monasterio retains the charm and ambience that has existed for centuries whilst boasting a reputation as one of the world's finest hotels.
Reservations
To reserve your space, please contact our partner tour operator Arrangements Abroad at 1-800-221-1944.
Contact Us
Follow Us on Facebook
Trip Details
Dates

September 03 - September 11, 2023

Activity Level

Active - Environment

Cost

from $7,149 per person, double occupancy

Deposit

$1,000 per person

Contact