Annual Giving has exemplified the loyalty and affection of Princeton alumni for more than 80 years, putting into action the words of Princeton's former president, Harold W. Dodds *14, who told alumni in 1946: "We intend to be the progenitors of a stronger Princeton, not merely the beneficiaries of generations that came before us."
Last year, alumni showed their true stripes by participating in the Annual Giving campaign during a tumultuous year on campus and around the world. When Princeton needed it most, the alumni community united around a legacy of opportunity so that every generation of Tigers can continue to benefit from an extraordinary educational experience. That thriving Princeton spirit enables the University to move forward together as it embarks on a new engagement and fundraising campaign, Venture Forward.
Here are a few of the reasons alumni gave to Annual Giving, preserving the transformative opportunities of the Princeton experience and building "a stronger Princeton" for the next generation of leaders.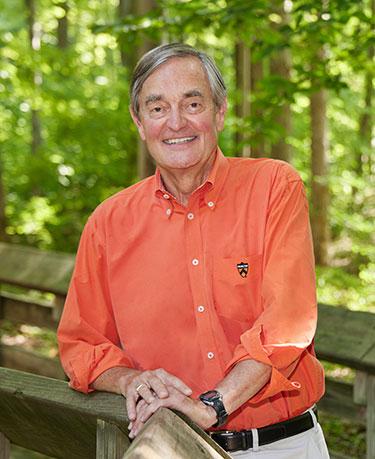 "The friends I made and the inspiration I gained at Princeton changed the trajectory of my life in countless positive ways."
For David Hunter '72, an attorney and community leader in Akron, Ohio, who also serves as a track and field journalist, announcer and broadcaster, the most enduring byproduct of his Princeton experience has been inspiration. "I am constantly inspired by fellow students who have had a vision of what they wanted to accomplish and have been willing to work wisely and relentlessly to make that vision a reality — while also finding time to help others."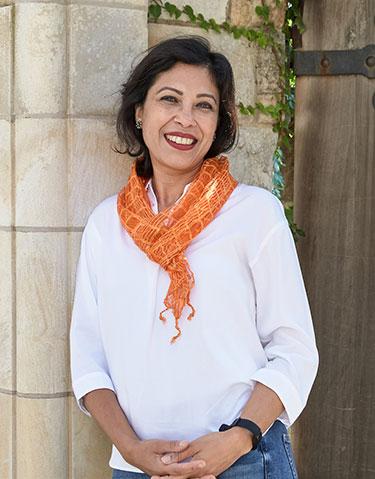 "It's a remarkable public service that Princeton makes its education available to all deserving students, regardless of their backgrounds or financial situation. Such opportunities transform lives and livelihoods."
As head of the World Bank's Human Capital Project, Iffath Sharif *98 mobilizes countries to invest more and better in their own people. At Princeton, she learned how to apply creative solutions to deeply entrenched problems. "The quality of my learning experience at Princeton was unparalleled," she said. "I would like to see Princeton continue to offer such high-quality multidisciplinary education and instill the value of service to others."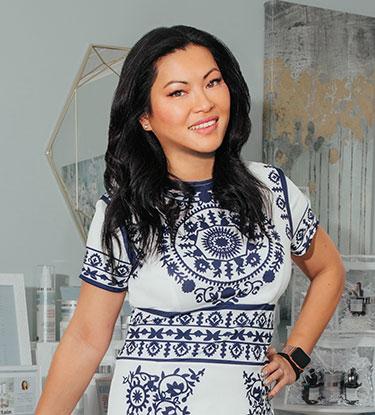 "I give because I received an unbeatable education and want others to have the same opportunities."
A board-certified dermatologist who studied art and archaeology, Caroline Chang '02 uses her Princeton education every day to connect with patients and colleagues in meaningful ways. "I really appreciated the well-rounded education I received — taking courses in many different disciplines," she said. "From day one, I really felt like I belonged at Princeton, and once you are there, it becomes your second family."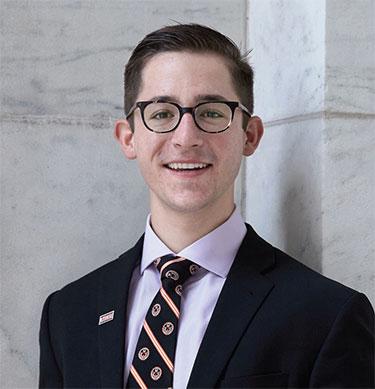 "I would not have been able to go to Princeton without financial aid, and I want to pay it forward to future generations."
Reed Melchionda '19 has always sought to give back to the University that gave him so much — whether it was helping to redesign the U-Store as a student trustee or proposing curriculum changes for the economics department as a student liaison. "It's the fondness I feel for the place," he said. "For me, Princeton is a bond that lasts a lifetime."
Unrestricted gifts to Annual Giving go directly into the University's operating budget for the benefit of Princeton's students, faculty and programs. These flexible funds from undergraduate and graduate alumni, parents and friends allow the University to seize new opportunities, respond to unexpected challenges, and support a pioneering financial aid program that makes a Princeton education possible for all admitted students. The 2021-22 Annual Giving campaign concludes June 30, 2022.