A gift from three Princeton alumni—Peter Briger '86, Gordon Ritter '86, and a third who wishes to remain anonymous—has established a pilot funding program to assist recent University alumni entrepreneurs and their startup companies.
The Alumni Entrepreneurs Fund (AEF) is among the recommendations put forth by the Princeton Entrepreneurship Advisory Committee (PEAC) to help realize its vision for "Entrepreneurship the Princeton Way." This vision builds on the University's distinctive strengths in providing a liberal arts education and amplifies the impact of Princeton's core educational mission. PEAC defined entrepreneurship as "the initiation of transformation through risk-taking actions and value-creating organizations," and emphasized the importance of "train[ing] the mind in the areas of creativity, innovation, and discovery of pathways from ideas to at-scale impact." The new fund will help recent alumni bring their creative ideas to fruition by providing them with up to $100,000 in matching seed funds.
"The AEF program will encourage and enable creativity, risk-taking, innovation and idea-generation among our students and recent alumni," said Provost David S. Lee. "As the alumni in the program return to campus to share their experiences, they will serve as important role models for current students, opening their eyes to new avenues and exciting opportunities to make a positive difference in the world."
"These alumni entrepreneurs will receive not only financial support from the fund, but also opportunities to share their experiences with current students as part of our entrepreneurship education program," said Mung Chiang, the chair of PEAC, the director of the Keller Center, and the Arthur LeGrand Doty Professor of Electrical Engineering.
Four teams have been selected in the first round of the pilot program: 
To be eligible for the Alumni Entrepreneurs Fund, at least one member of the startup team must be, by the time funds are disbursed, a Princeton alumnus or alumna who has graduated in the last five years. The teams must also meet other objective criteria.  
A panel of six alumni entrepreneurs reviews each team's proposals. The panel initiates a mentoring process for the young entrepreneurs, which might include connecting them to Princeton alumni in similar business areas. The inaugural panel consists of Ritter, Briger, Dennis Brownlee '74, Geoffrey Yang '81, Brian Ascher '89, and Ellen Siminoff '89.
A second round of the Alumni Entrepreneurs Fund pilot is underway. Upon completion of the pilot, the offices of the provost, finance and treasury, and development will work with the newly established Princeton Entrepreneurship Council to evaluate the pilot and determine the future of the fund.
Established to Benefit Princeton and Society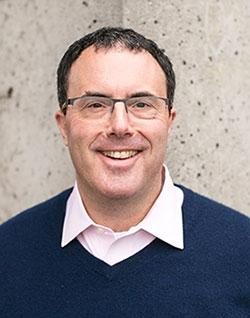 Briger said he thinks that the time is right for this kind of initiative at Princeton.
"We're at a special point and time in the world, in terms of businesses and business models being disrupted," he said. "Princeton should be helping its students prepare for this new world. The fund is going to create real ties with people who we hope will become serial entrepreneurs and allow them to help others who would like to do the same." 
Briger is a principal and co-chairman of the board of directors of Fortress Investment Group, a global investment management firm. Prior to joining Fortress in 2002, he spent 15 years at Goldman, Sachs & Co; he became a partner in 1996. Briger has served as a member of the Princeton University Investment Company (PRINCO) board. He also has funded a professorship at Princeton, currently held by Bryan Grenfell of ecology and evolutionary biology and the Woodrow Wilson School. He serves on the board of Caliber Schools, a network of charter schools, and on the board of Tipping Point, a nonprofit organization serving low-income families in San Francisco. 
He said he is grateful to the University for its enthusiastic response to the fund. The faculty and senior staff embraced the idea, and gave the three alumni who proposed it "a fully fleshed out program and made it a first-class reality."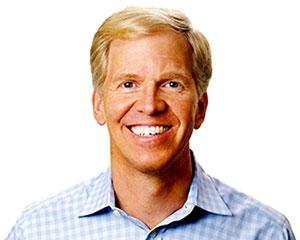 "Mentorship in the broadest sense is a really important part," said Ritter, a founder and general partner of Emergence Capital Partners, a venture capital firm. Before founding Emergence, he spent more than 15 years founding and building other companies. At Princeton, he also has been a supporter of the Keller Center, including Derek Lidow '73's course, "Creativity, Innovation, and Design," and is a member of PEAC. He is funding Tiger Challenge, another PEAC initiative that will bring together interdisciplinary groups of students for an annual competition in which they will propose solutions to intractable problems.
"We need to evolve our students' entrepreneurial and risk-taking mindset," said Ritter, who sees Lidow's course as a sort of petri dish of what the University is trying to create in a broader sense across campus. 
He hopes Princeton can provide students "mentorship and support by saying, 'It's OK to stumble. Maybe your idea will go really, really well, but in any event we're here to help.' The Alumni Entrepreneurs Fund is a tangible example of that support and mentorship."
The anonymous donor is a University trustee who works in finance. "My hope would be that over time this continues to grow, and more and more initiatives and companies get started," he said. "We want to build an entrepreneurial spirit at Princeton and ultimately provide these students with encouragement and an opportunity to broaden their opportunities as they think about their careers and their lives after Princeton."
Chiang expressed PEAC's deep gratitude for the generosity of these three alumni: "What they have done highlights the kind of creativity, vision, and enthusiasm frequently contributed by our dedicated alumni," he said. "They are working with the University to broaden and amplify what Princeton can do in the nation's service and in the service of all nations." 
You'll find more information about entrepreneurship at Princeton here.