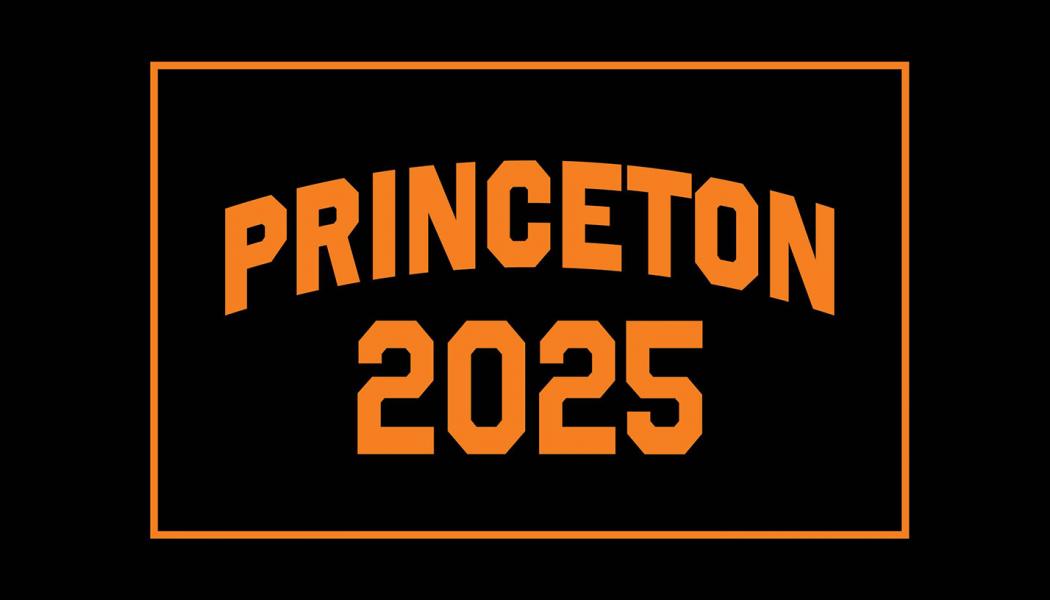 Princeton's Class of 2025 arrives from around the globe, embracing increased numbers of first-gen and lower-income students
Princeton University welcomed the Class of 2025 to campus on Sunday, Aug. 29. Coming from all 50 states — plus Washington, D.C., Guam, Puerto Rico and the U.S. Virgin Islands — and 58 different countries, the 1,345 members of the first-year class includes more than 200 students who deferred enrollment from the Classes of 2023 and 2024. Eighteen percent are first-generation college students, 22% are lower-income students eligible for federal Pell grants and 62% qualify for financial aid.
Forty-eight percent of the incoming students are U.S. citizens or permanent residents who self-identify as people of color, including biracial and multiracial students. Thirteen percent of the class are international citizens. Some countries represented in the Class of 2025 include Albania, China, Colombia, Egypt, Indonesia, the Netherlands and Rwanda.
Among incoming first-years, 21% plan to pursue the bachelor of science in engineering degree, 69% plan to pursue the bachelor of arts degree and the remainder of students indicated they are undecided.
Karen Richardson, a 1993 Princeton graduate and the dean of admission, said after a year of recruiting and enrolling this class in the virtual space, first-year student move-in day was all the more meaningful. "We are thrilled to welcome the Class of 2025 to Princeton — many of whom had never been to campus due to the pandemic. Their creativity and resilience came through in various ways throughout the application process, and my colleagues and I look forward to watching the members of this class make their mark on the Princeton community."
Some first-year students participated in the Freshman Scholars Institute (FSI) program June 26-Aug. 13. FSI was held virtually this summer and offered students from first-generation, lower-income and underrepresented backgrounds the opportunity to experience Princeton's intellectual, co-curricular and social life prior to the start of the fall semester. FSI is one of many programs offered through the Emma Bloomberg Center for Access and Opportunity to empower all students to successfully navigate the University's many resources to achieve their professional, personal and scholarly goals, and to become active leaders on campus and in the larger world.
For the Class of 2025, the average financial aid grant is $62,200 per year. The average grant is greater than the cost of tuition, while lower-income students receive financial aid that covers full tuition, room and board.
Princeton's financial aid program is one of the most generous in the country and the University is committed to ensuring that all admitted students can afford to attend Princeton. Most students graduate debt-free because they are not required to borrow as part of Princeton's aid program.
Students from lower- and middle-income backgrounds qualify for aid, including students with family incomes up to $250,000. For many families, Princeton is more affordable than the cost of a state college or university.
More than 10,000 students have benefitted from the University's financial-aid program since 2001, when Princeton became the first university in the country to remove loans from its financial aid packages. The change opened Princeton's gates to talented young people who would previously have found the University unaffordable.
The Admission Office works with college access groups that support lower-income students, first-generation students and students from underrepresented racial and ethnic backgrounds, including QuestBridge, Leadership Enterprise for a Diverse America (LEDA) and the Princeton University Preparatory Program (PUPP). Princeton also is a member of the American Talent Initiative (ATI), a national effort to expand college access and opportunity for talented lower- and moderate-income students.
All Princeton undergraduates and graduate students enrolled or otherwise present on campus during the 2021-22 academic year will be required to receive, and to provide proof of having received, a COVID-19 vaccine authorized by the U.S. Food and Drug Administration (FDA) or World Health Organization (WHO). More information about the vaccine requirement and public health guidelines for students and employees on campus is available on the COVID Resources website.
This story originally was published on the Princeton University website.