David Mandelbaum '57 and his wife, Karen Mandelbaum, have made a gift to the Center for Jewish Life at Princeton University as part of the Venture Forward campaign that will make possible renovation and expansion of the center's main kitchen and dining facilities. The Mandelbaum Family Dining Pavilion will allow the Center for Jewish Life to serve a student population that has increased significantly since it opened nearly 30 years ago.
"Throughout my 17 years leading the Center for Jewish Life, David and Karen Mandelbaum have been ideal partners, repeatedly helping to expand our mission," said Rabbi Julie Roth, the center's executive director. "We are so proud that the Mandelbaum name is forever linked to the center, in a new facility that will both nourish Princeton's Jewish community and be a gathering place for the entire student body."
Located in the heart of the Princeton campus, the Center for Jewish Life operates as a partnership between the University and Hillel International. CJL supports a campus community comprised of about 700 Jewish students and sponsors 14 student groups, from Challah for Hunger to the Koleinu a cappella group to the Muslim-Jewish Dialogue. During Mandelbaum's undergraduate years, Jewish students had limited dining options; it wouldn't be until 1971 that the University opened a kosher dining facility on campus in Stevenson Hall.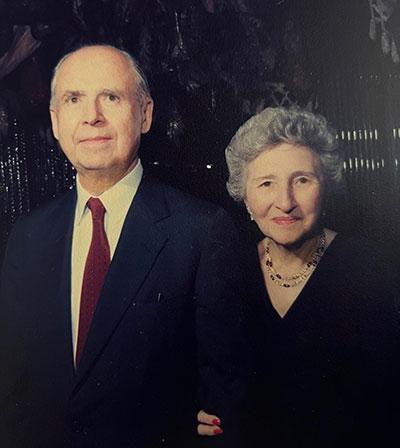 "This gift is named for my parents, who never went to college," said David Mandelbaum. "I have old pictures of my father as a boy in Poland, standing in front of a wooden house, and I remember how emotional my parents became when they moved me into the Princeton dorm for the first time. It was hard for them to believe what had happened in just one generation. I am in awe of the education that I got at Princeton, and it is my privilege to give back to the University that did so much for me."
"I have such a love for Princeton, and I am so proud of the Center for Jewish Life," said Karen Mandelbaum. "They have a wonderful location and they are open to everybody who would like to come in for meals together. Places like this are so important at a university, where people of different backgrounds learn to understand each other and get along."
The current kosher dining facility, supervised by the Orthodox Union, provides 20 meals per week— breakfast, lunch and dinner — to anyone with a Princeton meal plan. Hundreds of Princeton students — Jewish and non-Jewish — eat there every day.
"Thanks in part to its central location on Washington Road, its leadership and its active campus partnerships, the Center for Jewish Life is an integral hub in the lives of Princeton students from all backgrounds," said W. Rochelle Calhoun, vice president for campus life. "With the announcement of the new dining pavilion, we honor the Mandelbaum family and all their contributions to the social, educational and spiritual health of our students."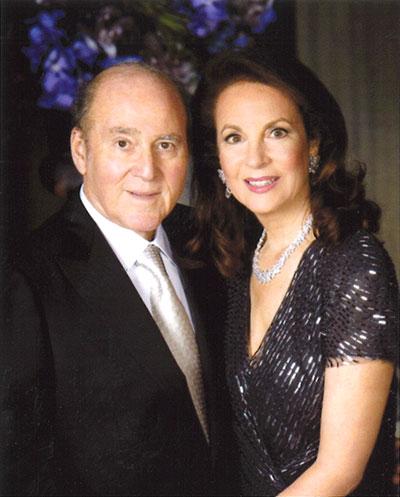 David Mandelbaum, a graduate of Harvard Law School, is a partner of the Mandelbaum & Mandelbaum real estate law firm. He serves as trustee of Vornado Realty Trust and as director of Alexander's, Inc., real estate investment trust. In 2005, he joined the ownership group that purchased the Minnesota Vikings of the National Football League.
Karen Mandelbaum graduated from Kean College and serves as a trustee for the Albert Einstein College of Medicine in New York City, Icahn Charter Schools and the Livingston Symphony Orchestra of New Jersey. Three of the Mandelbaums' sons graduated from Princeton: Richard '87, Michael '89 and Jeffrey '98.
David and Karen are both honorary trustees for CJL. They contributed to its construction and landscaping upgrades in the 1990s and made a contribution that led to the establishment of the Mandelbaum Lounge, a popular student meeting place on the main level of the building.
The Venture Forward campaign, which launched in October 2021, supports the University's strategic framework, and its fundraising and engagement initiatives are aligned with the key focus areas of that plan: college access and affordability, financial aid, data science, bioengineering, the environment, American Studies, and other important areas of inquiry that characterize Princeton's commitment to the liberal arts.