Princeton University has named six members to its Board of Trustees, effective July 1.
The trustees are:
Kimberly Johnson, who was elected by the board to serve as charter trustee;
Joshua Bolten and Gordon Ritter, who were elected by the board to serve as term trustees;
Kamil Ali-Jackson and Nandi Leslie, who were elected by alumni to serve as alumni trustees; and
Mutemwa Masheke, who was elected by the junior and senior undergraduate classes and the two youngest alumni classes to serve four years as a young alumni trustee.
Completing their terms as trustees on June 30 are Amy Alving, Graduate Class of 1988; Sumir Chadha, Class of 1993; Laura Forese, Class of 1983; Bob Peck, Class of 1988; Terri Sewell, Class of 1986; Sarah Varghese, Class of 2019; James Yeh, Class of 1987; and Tony Yoseloff, Class of 1996.
Louise "Weezie" Sams, a member of the Princeton Class of 1979, has been re-elected as the chair of the Board of Trustees. Her second four-year term will begin July 1.
Sams is the retired executive vice-president and general counsel for Turner Broadcasting System of Atlanta and serves on the boards of CoStar Group, Loop Industries, Rollins Inc. and several nonprofits, including the High Museum of Art, the Woodruff Arts Center, the Westminster Schools, and Meals on Wheels, Atlanta. She earned her law degree from the University of Virginia Law School and practiced law for several years at White & Case in New York before joining Turner.
Biographical information about the new trustees follows.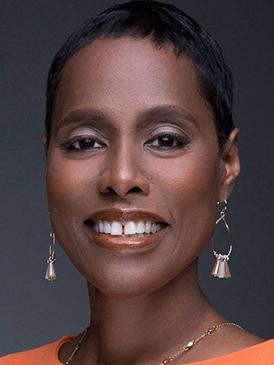 Kamil Ali-Jackson, of West Chester, Pennsylvania, is a life sciences entrepreneur and co-founder of several venture capital-funded life sciences companies. Ali-Jackson successfully exited her companies through multi-million-dollar acquisitions by global life sciences companies. During her almost four decades of experience in the life sciences industry, Ali-Jackson held many key leadership positions, including as a member of her companies' executive teams, chief legal officer, chief compliance officer and corporate secretary. She was responsible for the establishment and oversight of legal, corporate secretarial/board governance, compliance, human resources, corporate communications, and quality departments.
Prior to co-founding her first life sciences company in 2006, Ali-Jackson was a corporate licensing executive and transactional attorney for various life sciences companies, including Merck & Co., Inc.
Ali-Jackson currently serves on the boards of two NASDAQ-listed life sciences companies, as chair of the nominating and corporate governance committee and audit and compensation committee member for PDS Biotechnology Corporation and as audit, compensation, and finance committee member for Rigel Pharmaceuticals, Inc. She is also a private company independent director, advisor for startup companies, and lecturer of law at the University of Pennsylvania Carey Law School.
She earned her A.B. in politics from Princeton in 1981 and her J.D. from Harvard Law School in 1984.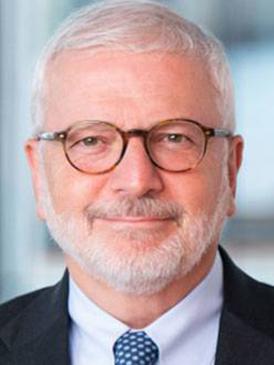 Joshua Bolten, of Chevy Chase, Maryland, is CEO of Business Roundtable (BRT), an association of CEOs of leading U.S. companies. Before joining BRT in 2017, Bolten was managing director of Rock Creek Global Advisors, a consulting firm that he co-founded in 2011. Bolten spent the preceding two years at Princeton as a visiting professor in the School of Public and International Affairs.
Bolten's 20 years of government service includes eight years in the White House under President George W. Bush, as Chief of Staff (2006-09), Director of the Office of Management & Budget (2003-06), and Deputy Chief of Staff for Policy (2001-03). For the preceding two years, he was Policy Director of the Bush 2000 presidential campaign. Bolten's previous private sector experience includes work at Goldman Sachs in London and O'Melveny & Myers in Washington, D.C.
Bolten received his A.B. in 1976, majoring in the School of Public and International Affairs, and his J.D. in 1980 from Stanford Law School. He currently serves on the boards of Emerson Electric Co., the ONE Campaign, and the U.S. Holocaust Memorial Museum. He previously served as a term trustee at Princeton from 2018-22.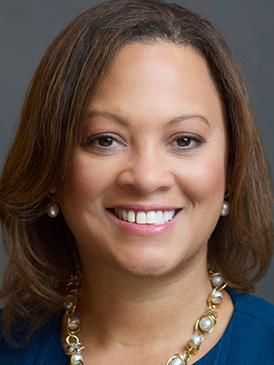 Kimberly Johnson, of McLean, Virginia, is chief operating officer and a vice president of T. Rowe Price Group, Inc. She is a member of the company's management committee, product strategy committee and enterprise risk steering committee, as well as chair of the strategic operating committee.
Johnson's experience began in 1995 and she has been with T. Rowe Price since 2022. As COO, she leads the chief data office, technology business solutions, technology services, global investment operations, global client account services, transformation office, corporate real estate and workplace services, enterprise risk, and the regional operating teams. Prior to this, Johnson was executive vice president and chief operating officer at Fannie Mae, where she was responsible for technology, operations, data, modeling, analytics, information security, resiliency, innovation, and corporate strategy.
Johnson received an A.B. in economics from Princeton in 1995 and an MBA from Columbia University. She served as a term trustee at Princeton from 2018-22 and is a board member for Eli Lilly and several nonprofits.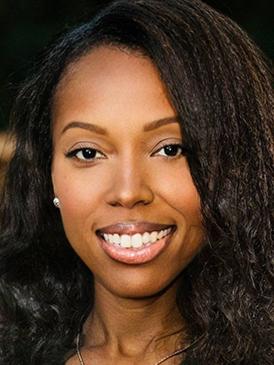 Nandi Leslie, of Bethesda, Maryland, is a principal technical fellow at Raytheon Technologies, the company's highest honor. She is the first Black woman to hold the position, which involves researching and leading a portfolio of projects related to artificial intelligence, machine learning and cybersecurity.
Before joining Raytheon, Leslie was a program manager and senior analyst at Systems Planning and Analysis, where she led projects for the U.S. Navy and the Office of the Secretary of Defense. During that time, Leslie co-founded The College Advocate, a nonprofit organization providing college prep and a pipeline for low-income high school students to achieve college success. With funds raised from grants as well as with support from fellow Princeton alumni, the program provided services for 60 students a year.
Leslie serves on several advisory boards and committees, including the President's National Security Telecommunications Advisory Committee and the Department of Defense Center of Excellence in Artificial Intelligence and Machine Learning at Howard University. In 2020, she received the Black Engineer of the Year Award for Outstanding Technical Contribution in Industry. She continues to teach as an adjunct professor and research advisor for Johns Hopkins University's applied and computational mathematics master's program.
Leslie earned a Ph.D. in applied and computational mathematics from Princeton in 2005 and a B.S. in mathematics from Howard University.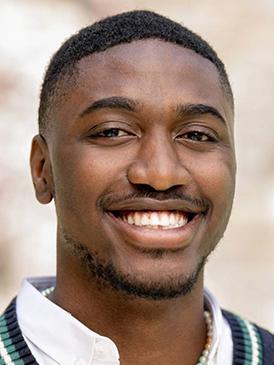 Mutemwa Masheke, of Lusaka, Zambia, graduated from Princeton in May with a degree in computer science.
A member of the Class of 2023, Masheke chaired the Butler College Council while working as a residential college adviser. He also served on the student advisory boards for the Council for Science and Technology and the Princeton University Middle States Accreditation Committee, and as vice president of the Society of African Internationals at Princeton and the Princeton Chapter of the National Society for Black Engineers.
Masheke received the 2023 Spirit of Princeton Award, which honors Princeton undergraduates for positive contributions to campus life. He was also awarded the 2022 Peer-to-Peer Leader of the Year in Diversity, Equity and Inclusion and the 2023 African Vanguard Award from the Program in African Studies.
Masheke will begin his career as a product manager at Microsoft, where he has interned for the past three summers.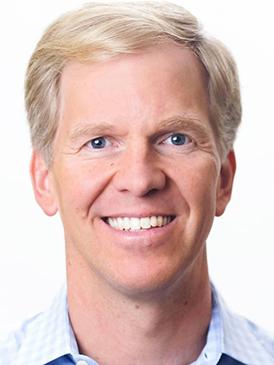 Gordon Ritter, of San Francisco, is a co-founder and general partner of Emergence Capital, an early-stage venture capital firm. Since its inception in 2002, Emergence has been an early investor in some of the industry's largest players, including Salesforce.com, Zoom, Veeva Systems, Bill.com, and Doximity, among others.
Ritter serves on more than 10 boards within the firm's portfolio, including chair of the board of Veeva. He has been named multiple times to the Forbes' Midas List of top venture capital investors.
Prior to Emergence, Ritter founded three companies that pioneered new markets, most recently Software As Service, a cloud software development platform he co-founded with the founder and CEO of Salesforce, Marc Benioff. Ritter ran IBM's $3-billion global small business division, created in 1999 as a result of IBM's acquisition of his company, Whistle Communications.
Ritter has been active on many philanthropic boards including the Golden Gate National Parks Conservancy, Bay Area Children's Discovery Museum, and Common Sense Growth. At Princeton, he has helped to expand entrepreneurship and drive design thinking initiatives, such as the Keller Center's Tiger Challenge.
Ritter received his A.B. in economics from Princeton in 1986, where he rowed on the heavyweight crew.
The Board of Trustees has fiduciary responsibility to ensure that the University carries out in perpetuity its educational and research mission.
The powers and allocations of responsibilities of the Board derive from, and are set forth in, Princeton's original Charter of 1746 and its amendments, from legislation, from the Board's own bylaws and from resolutions it passes from time to time. The 40-person board carries out its responsibilities and discharges its duties in part through standing committees, including those on academic affairs, diversity and inclusion, finance, grounds and buildings, and student life, health and athletics.