Thank you for coming back to campus for Alumni Day!
"We cannot take [our future] for granted. It won't be easy. It will require strength, it will require focus, it will require thoughtful, creative people who do not tire, who do not despair and who do not falter."
"You have to assume that every technology has its good side and bad side."
Service of Remembrance
Held during Alumni Day on February 25, this year's Service of Remembrance honored the alumni, students and members of the Princeton University faculty and staff whose deaths were recorded by the University during 2022. The entire Princeton community was invited to attend. President Christopher L. Eisgruber '83 offered special remarks.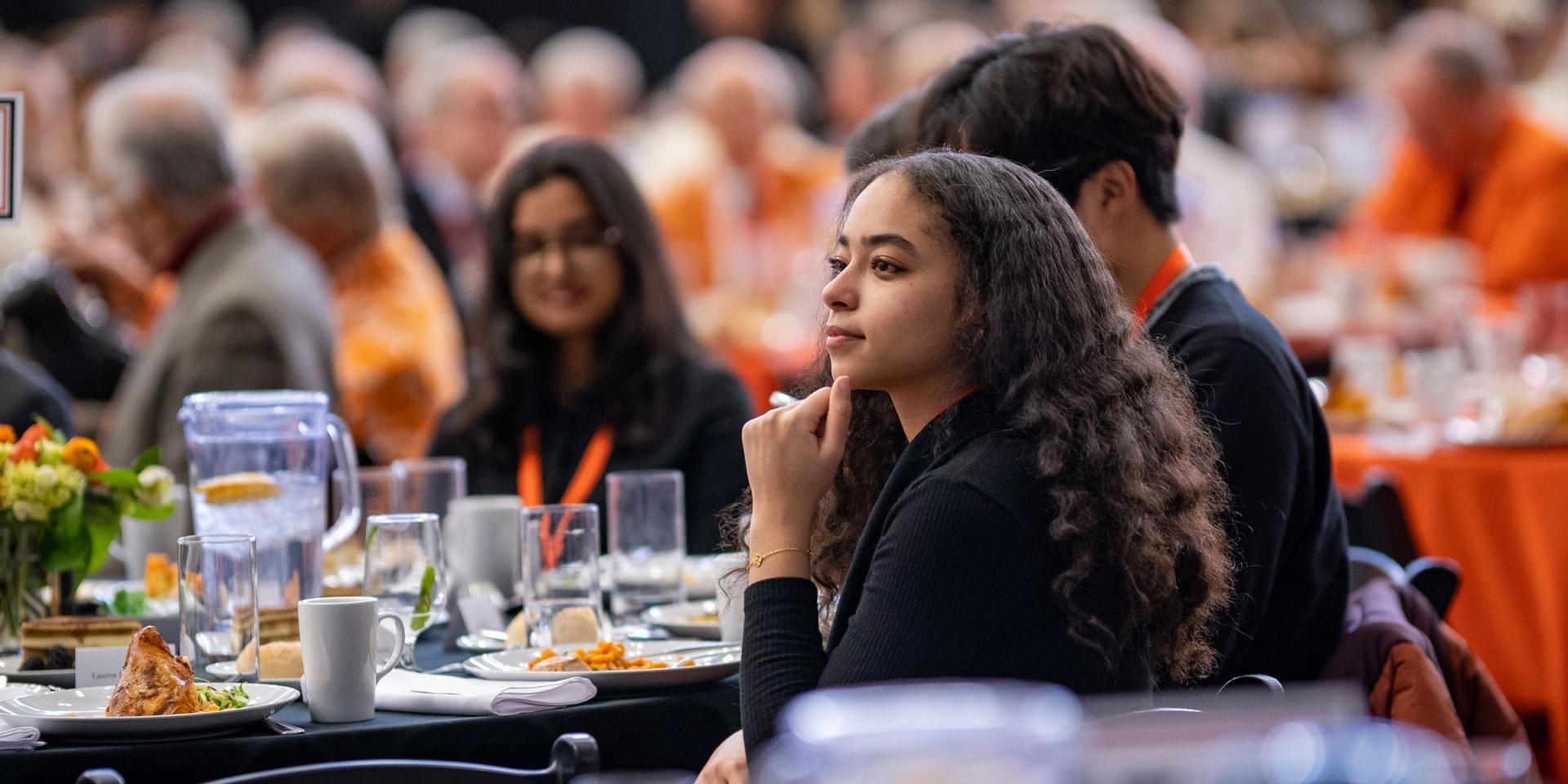 Luncheon Program
For the first time in three years, the Luncheon Progam returned to Jadwin Gym for the Alumni Council Annual Meeting. In addition to updates from Alumni Association President Mary Newburn '97, Andrea Goldsmith, dean of the School of Engineeting and Applied Science, provided updates about Engineering; University Architect Ron McCoy *80 discussed campus growth and expansion; and Lou Chen '19, shared the community impact of Trenton Arts at Princeton. 
Honoring Princetonians
In memory and honor of beloved Princetonians, you can post a "virtual carnation" — a memorial message — honoring a departed loved one.
Other Alumni Day Awards
Moses Taylor Pyne Honor Prize
The Pyne Honor Prize, established in 1921, is awarded to the senior who has most clearly manifested excellent scholarship, strength of character and effective leadership.
Porter Ogden Jacobus Fellowship
The Porter Ogden Jacobus Fellowship, Princeton's top honor for graduate students, supports the final year of study and is awarded to students whose work has exhibited the highest scholarly excellence.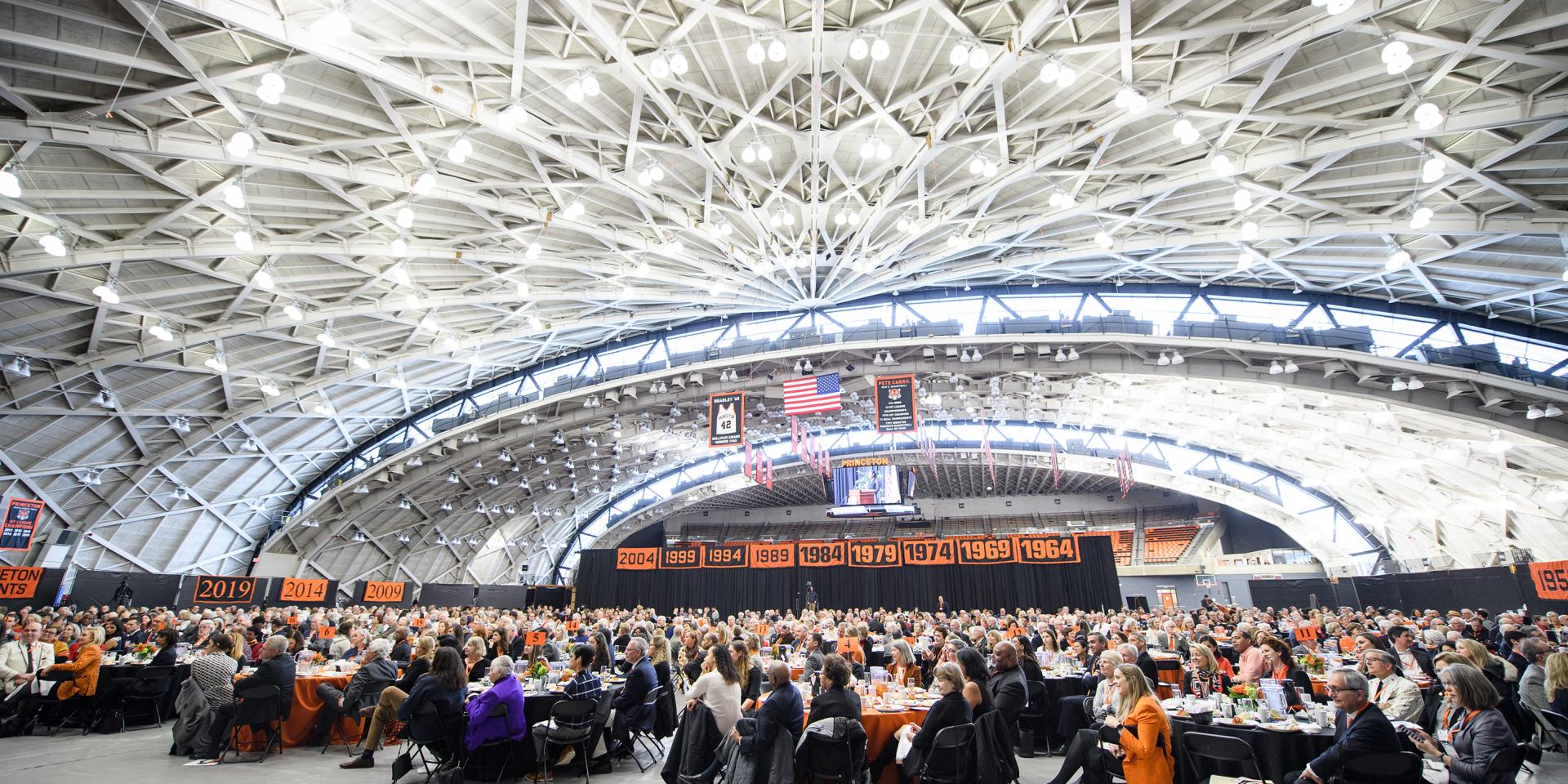 History of Alumni Day
First observed on Lincoln's birthday in 1915, the day drew 100 alumni to what the PAW called "an intellectual pilgrimage" to Princeton. From 1916 to 1955, it was on Washington's birthday; thereafter, it has been on the Saturday nearest February 22.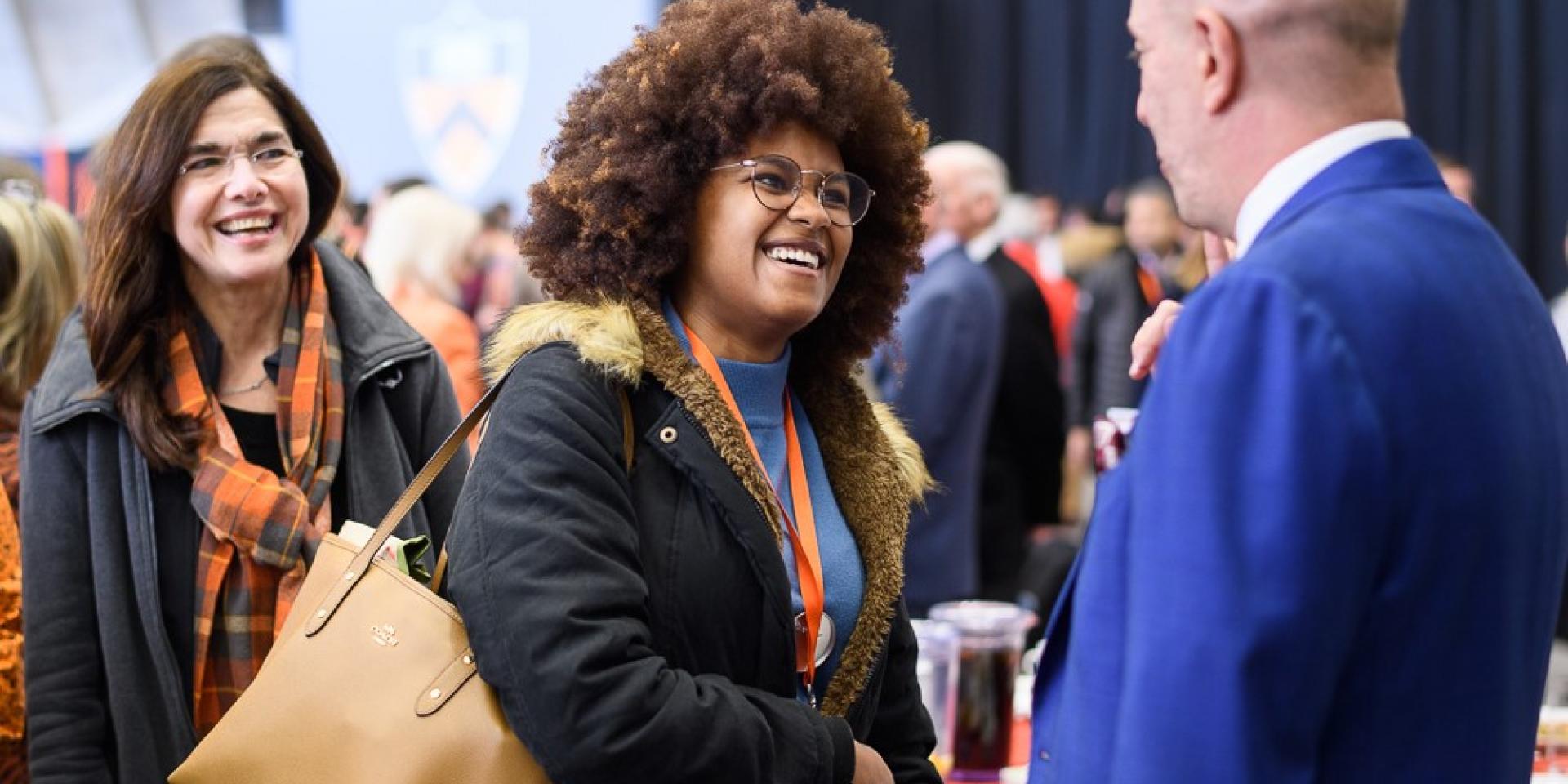 The Woodrow Wilson Award and James Madison Medal
Take a look back at the past recipients of the most prestigious awards presented at Alumni Day.