"Being a first-generation, low-income student at Princeton means being part of a family, one which supports you and actively works for your success. It means being part of the most welcoming, diverse, kind and steadfast community that I have ever known."
Those words from senior Sabrina Fay — a philosophy concentrator from New Bedford, Massachusetts — encapsulate today's celebration of first-generation college students at colleges, universities, K-12 schools and other institutions across the country. The First-Gen Day celebration at Princeton is organized by the Emma Bloomberg Center for Access and Opportunity.
The national event recognizes students, faculty, staff and alumni who are among the first in their families to attend college and highlights the important contributions that first-gen students make within their communities. This fall, 18% of Princeton's first-year class are first-generation college students, compared with 6% of the first-year class that entered in 2005.
"Our goal is to show the strength and vibrancy of the first-generation and lower-income (FLI) community at Princeton," said Khristina Gonazlez, the Bob Peck '88 Director of the Emma Bloomberg Center for Access and Opportunity.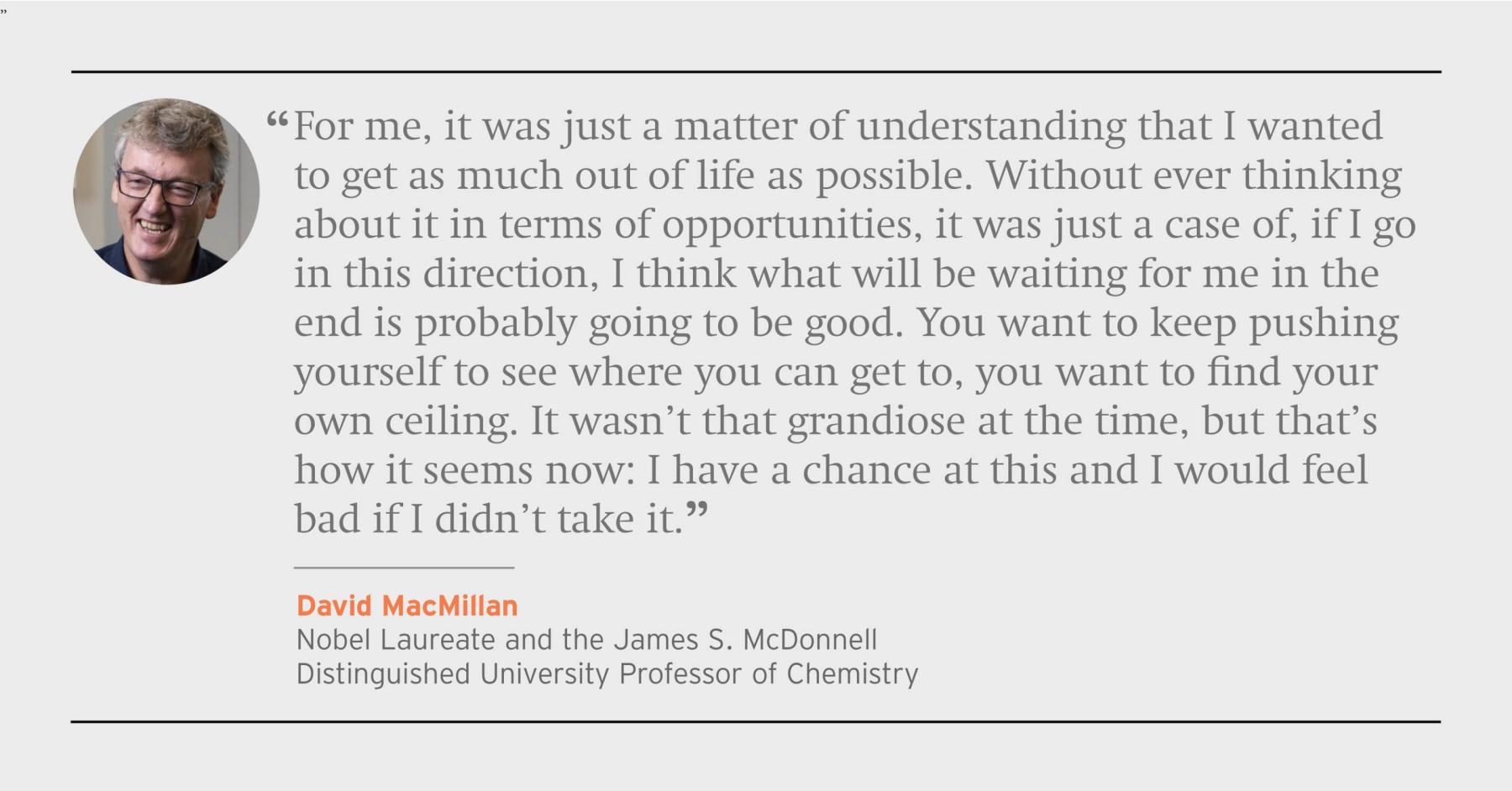 This community includes Nobel Prize in chemistry winner David MacMillan, the James S. McDonnell Distinguished University Professor of Chemistry; Dean of Admission Karen Richardson, Class of 1993; and U.S. Supreme Court Justice Sonia Sotomayor, Class of 1976, who was honored with an endowed scholarship in her name for students from first-generation backgrounds who have demonstrated a commitment to service.
As part of today's event, first-generation faculty, staff, graduate students and undergraduates will share personal stories, lessons and laughter over dinner in Prospect House. The goal is to foster connection and mentorship.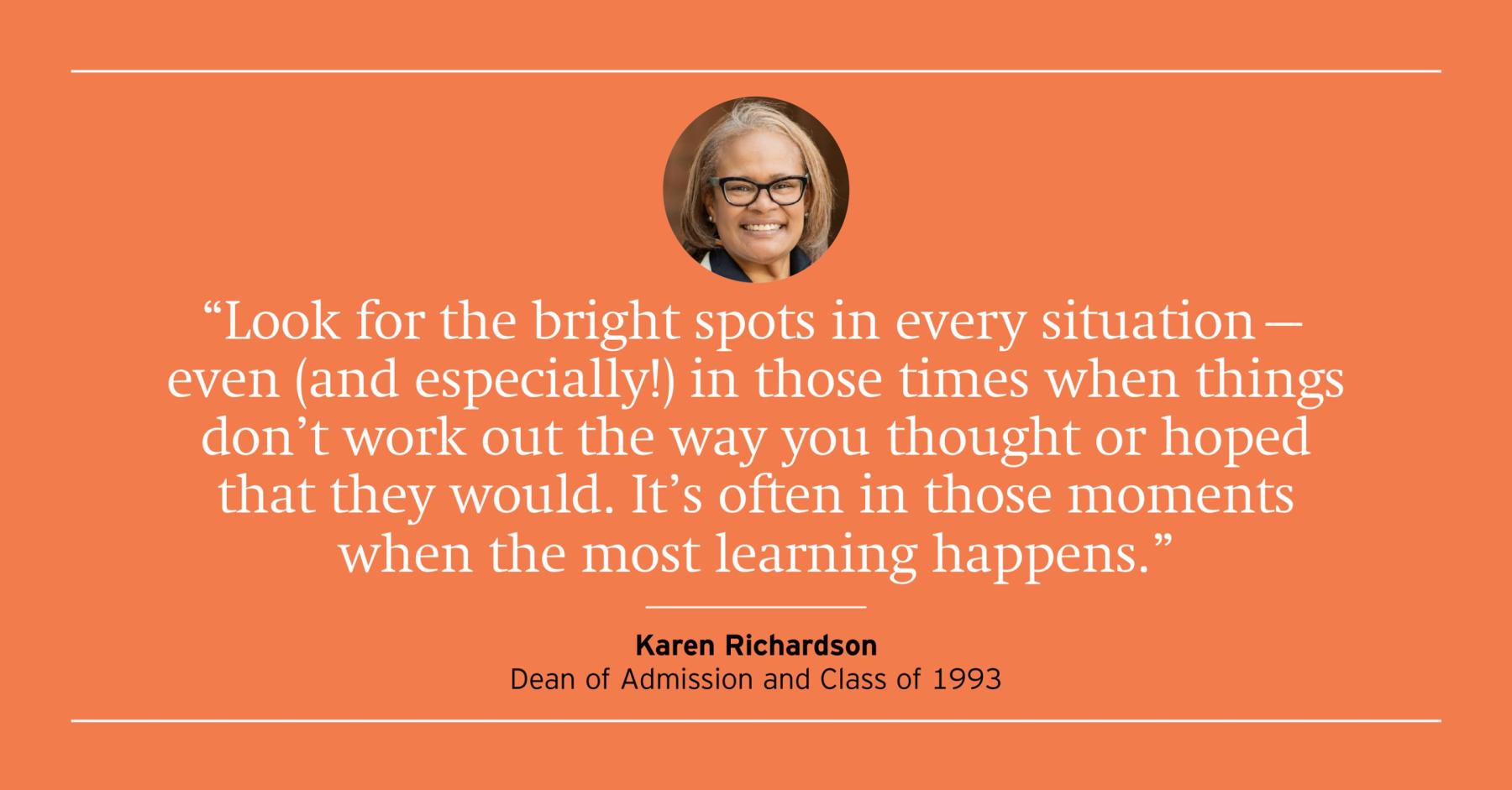 "We want our FLI students, staff, faculty and alumni to share their stories with the broader campus community, and we also are fostering opportunities for undergraduate and graduate students to learn from first-generation faculty and staff who may have navigated similar paths," Gonzalez said.
The FLI community and the University's access and inclusion programs have grown significantly in recent years, culminating in the Bloomberg Center's establishment last April.
"I have witnessed tremendous campus support — from faculty, staff, alumni and students — for the important work of building programs and policies that promote equity of access and opportunity and that empower the global community of FLI students to achieve their academic and professional goals," Gonzaelz said earlier this year. "The amazing advocacy and work of our FLI students has been central to efforts to build community and expand University resources."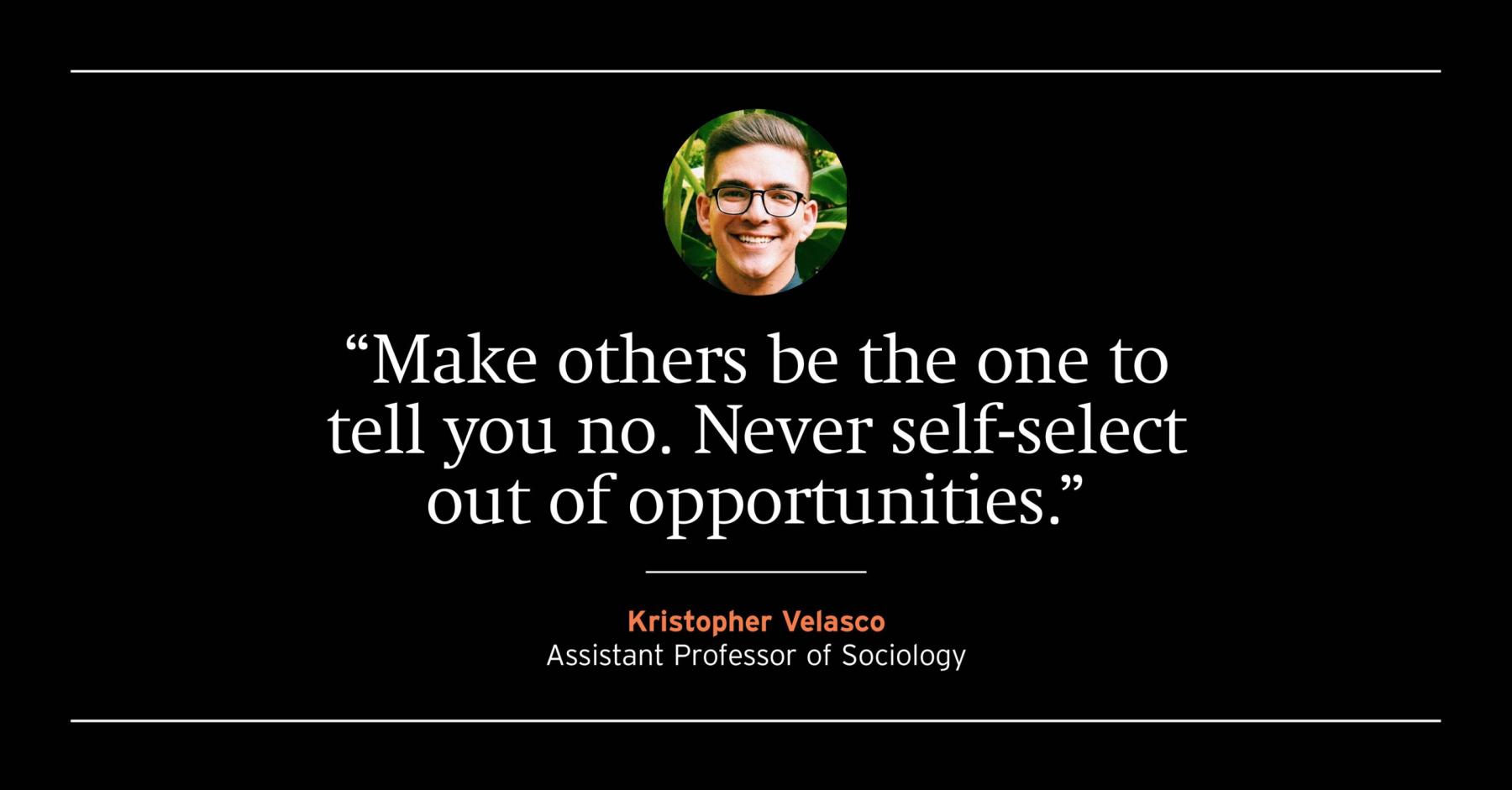 The Bloomberg Center brings together the University's many resources designed to provide all students, including those from first-generation, low-income and underrepresented backgrounds, with the mentorship, academic enrichment and community that they need to thrive at Princeton and beyond.
"If Princeton has taught me anything, it's that you should take advantage of all of its resources and always ask for help! There are so many people that truly care," said junior Hannah Faughnan, a pre-med student concentrating in ecology and evolutionary biology.
"Being FLI means channeling the immense strength that comes from being the first one in my family to go through the college process," said senior Aneela Kanhai.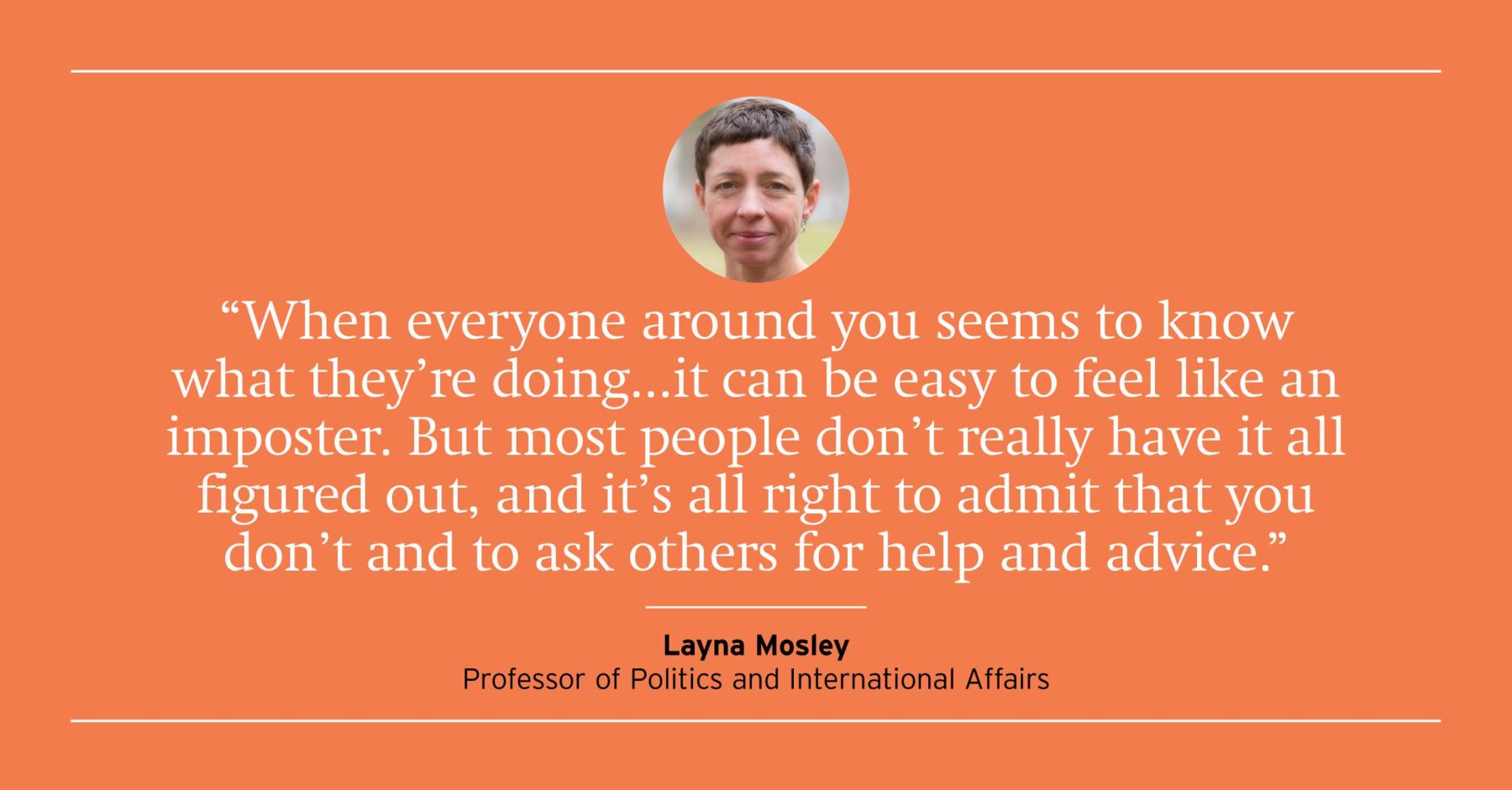 National First-Gen Day is also an opportunity for others to learn about the experiences and challenges of first-generation students. Three Tigers in Town events will give FLI students the opportunity to invite fellow students to enjoy coffee or ice cream at local businesses, engage in conversations about socioeconomic difference and celebrate the first-generation community at Princeton.
This past weekend, the Lewis Center for the Arts premiered two musicals that give voice to the experiences of first-generation Princeton students from immigrant families. Early Decision follows Owen, an Asian American high school senior, and his friends, who are caught up in the stress of college applications. Late Bloomer is about two Latino sibling Princeton students dealing with their father's health decline.
The shows were performed by Princeton students and directed by Elena Araoz, who was a first-generation college student and is now the Lewis Center's producing artistic director of the theater and music theater season.
"I love the idea of taking college as an opportunity to explore all there is at Princeton because there might be something there for you, which you might not have considered before," Araoz said.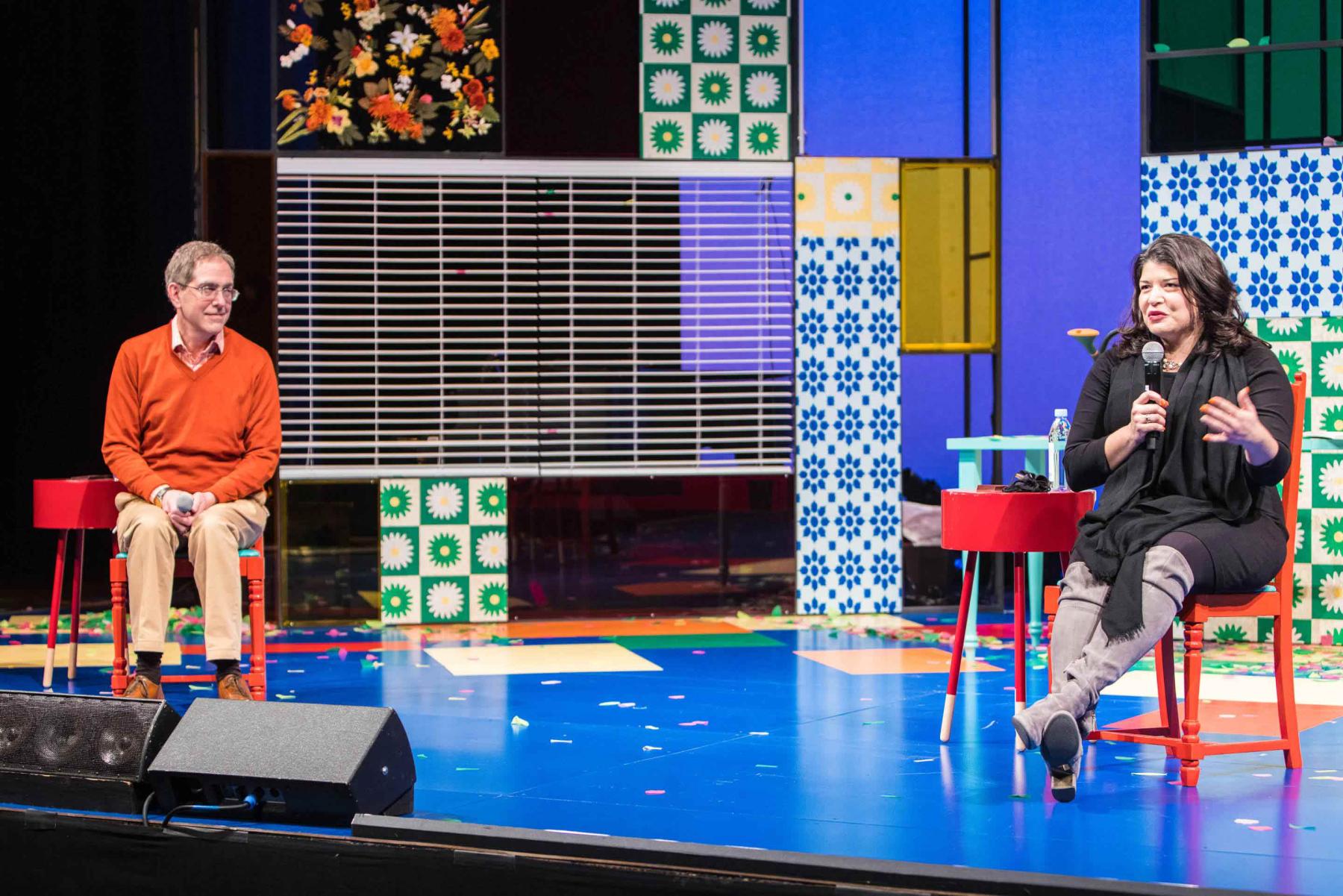 The musical matinee on Saturday was followed by a talkback with Gonzalez and President Christopher L. Eisgruber. Eisgruber discussed the transformative power of a college education and how the University is working to help FLI students succeed at and beyond Princeton. He also discussed themes from this fall's Pre-Read book "Moving Up Without Losing Your Way: The Ethical Costs of Upward Mobility," by Class of 2002 graduate Jennifer Morton.
"I know for a lot of our students who are first in their families go to college, they're [also] dealing with lots of pressures and stresses and expectations from home," Eisgruber said. "Both Professor Morton's book and these musicals helped [bring out that idea]."
Eisgruber encouraged students in the audience "to think about out what gives them meaning."
"I think part of what being successful in your undergraduate education means is exploring broadly during the time that you're here. And recognizing you're laying a foundation for the long term," he said. "One of the things that I like about [the musical] Late Bloomer … is the theme … that you don't necessarily have to do it all at once. That, that you can find that extra time. And I think that's really hard for students today."
As part of National First-Gen Day, students also received inspiration and advice from the many Princeton alumni who had come before them.
"You deserve to be where you are, and you deserve to reach the goals you define for yourself," Class of 2016 graduate Julie Kwong said. "Your experience as a FLI student or graduate makes your story unique, valuable and inspiring. You are the expert in your experience — speak and own your truth because others need to hear it!"
Class of 2021 graduate Kelton Chastulik said many people in his hometown of Chambersburg, Pennsylvania, expected him to fail at Princeton.
"And now I'm back because I don't want to see anyone fail," Chastulik said in the latest Venture Forward video series. Chastulik is now a career adviser at his former high school, paying forward his Princeton experience as a scholar-athlete, FLI ambassador and volunteer with the Pace Center for Civic Engagement. "We built libraries, we are mentoring students, we are helping kids here build the same sense of opportunity that I felt at Princeton."
Above: A scene from the musical "Early Decision" about a first-generation college student who celebrates his acceptance to Princeton with confetti. The show is one of two musicals at Princeton's Lewis Center for the Arts about the first-gen student experience. Monday, Nov. 8, is National First-Gen Day, celebrating the experiences of first-generation college students across the country. (Photo by Larry Levanti)