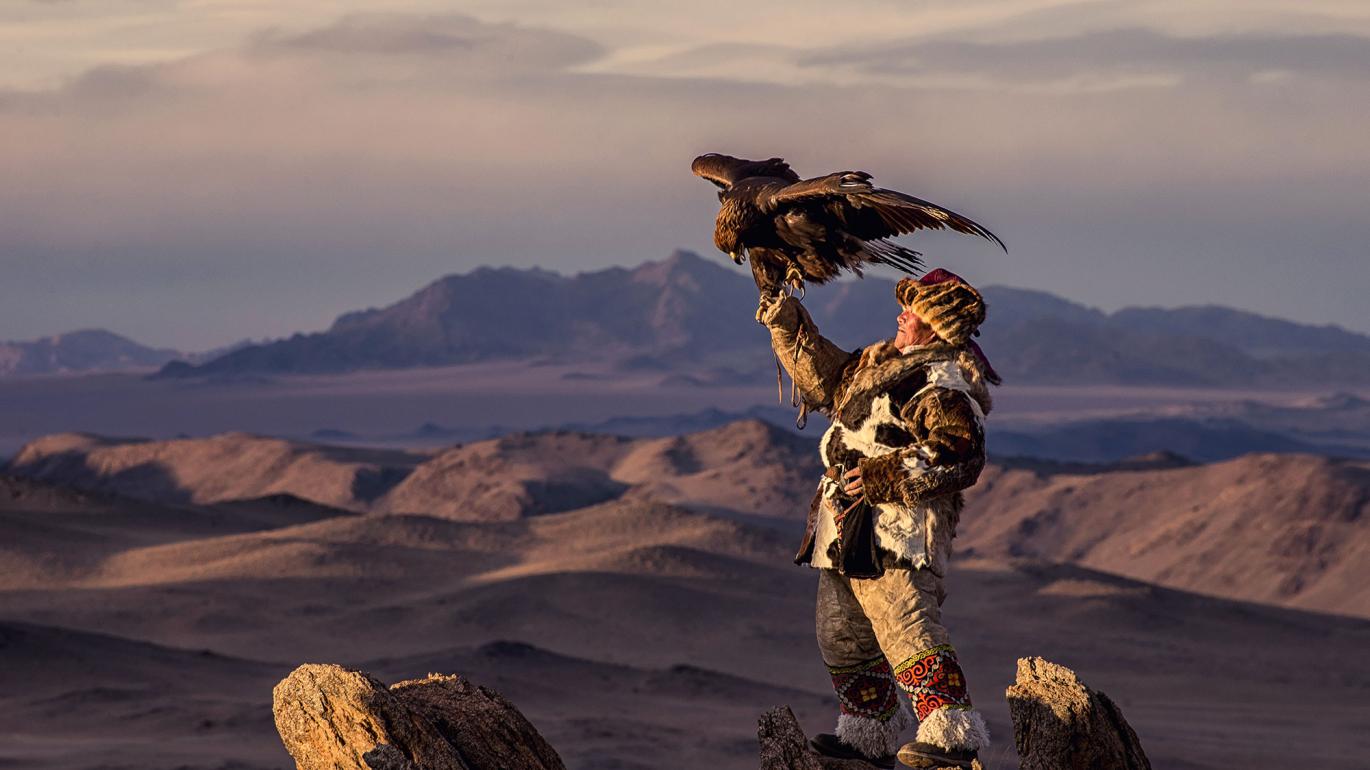 Travel
August 17 - August 28, 2023
Discover Mongolia

About the Journey
Mongolia's endless grassland and desert steppe make a dramatic backdrop for the tiny round gers of lone nomadic families. Buddhist monasteries mark the vague tracks across the steppe, and the annual national festival, Naadam, still showcases nomadic skills. This inspired itinerary will venture deep into nomadic Mongolian culture and communities.
Begin with an exploration of monasteries and traditional arts in Ulaanbaatar, the political and cultural heart of Mongolia. Then venture overland to Kara Korum, Genghis Khan's capital. This UNESCO-listed 13th-century city served as the seat of power for an empire that stretched across two continents, and at its zenith was visited by delegations from all over the world. Spend four nights at Mongolia's premier eco-lodge, Three Camel Lodge and Ger Camp in the South Gobi Desert. Experience a local county Naadam Festival which showcases Mongolia's best in wrestling, horse racing, and traditional sports, before returning to the capital to witness the rich musical tradition of Khoomei Throat-Singing. Our journey includes expert local guides and a rich academic program.
About the Accommodations
Shangri-La Hotel, UlaanBaatar
For the utmost luxury Ulaanbaatar has to offer there is no option better than the Shangri-La Hotel situated in the heart of the city center.
Three Camel Lodge, South Gobi
Three Camel Lodge is the gold standard by which all other ger camps are measured. Each of the lodge's exquisitely designed gers (yurts) open right onto the Gobi Desert, where horses roam in the distance.
Munkh Tenger Ger Camp, Kara Korum
Munkh Tenger Ger Camp is a traditional Mongolian camp and a popular base for exploring the ancient capital of the Mongol Empire and the Orkhon Valley.
Reservations
Space is limited, register today, or contact our team: 609.258.8686 - journeys@princeton.edu.
Contact Us
Follow Us on Facebook
Trip Details
Dates

August 17 - August 28, 2023

Activity Level

Active - Environment

Cost

$10,695 per person, double occupancy

Deposit

$1,000 per person

Contact