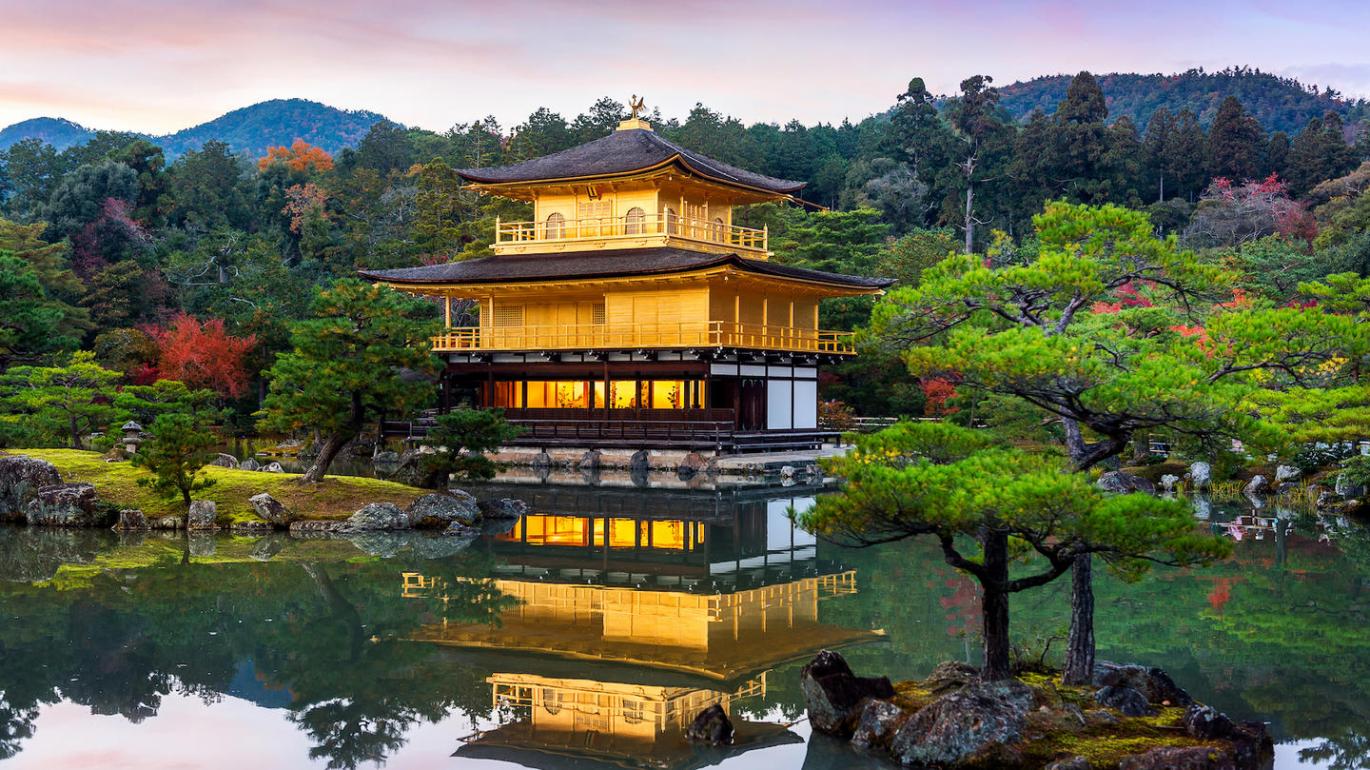 Travel
October 19 - October 31, 2022
Inside Japan

About the Journey
Travelers on this journey will get a rare opportunity to participate in Jidai Matsuri, Festival of the Ages, held in Kyoto each October.
This carefully crafted itinerary offers travelers a chance to venture beyond the typical tourist sites to discover the fascinating worlds of Japan — ancient and contemporary, urban and rural, sacred and cutting-edge. Begin in the Imperial capital of Kyoto, now a bustling and beautiful modern city dotted with ancient temples and walled gardens. Next venture to the remote Iya Valley, nestled in the timeless mountains of Shikoku Island, to explore clear waterfalls, picturesque vine bridges steeped in folklore, and tiny villages with traditional thatched-roof farmhouses. Fast forward to the Inland Sea island of Naoshima and experience its cutting-edge art and contemporary architecture, including world-class museums. Conclude the journey with a bullet train ride to Tokyo and discover the highlights of Japan's fast-paced capital city.
The dates of this journey are timed to coincide with both the annual Jidai Matsuri, Festival of the Ages, in Kyoto, and the beloved monthly flea market at Kyoto's Toji Temple. During our tour, participants will learn calligraphy from local artisans, participate in an authentic tea ceremony in a historic machiya house, stay at a traditional ryokan with indoor and outdoor hot spring baths, and savor the flavors of Japan, from simple vegetarian fare, traditionally served in Buddhist temples, to the exquisite kaiseki multi-course meals served at the ryokan.
Reservations
To hold your space, please register here or contact our partner tour operator, Criterion Travel, at 888-328-2089 or res@criteriontravel.com.
Contact Us
Follow Us on Facebook
Trip Details
Dates

October 19 - October 31, 2022

Activity Level

Moderate

Cost

from $9,999 per person, double occupancy

Deposit

$1,000 per person

Contact