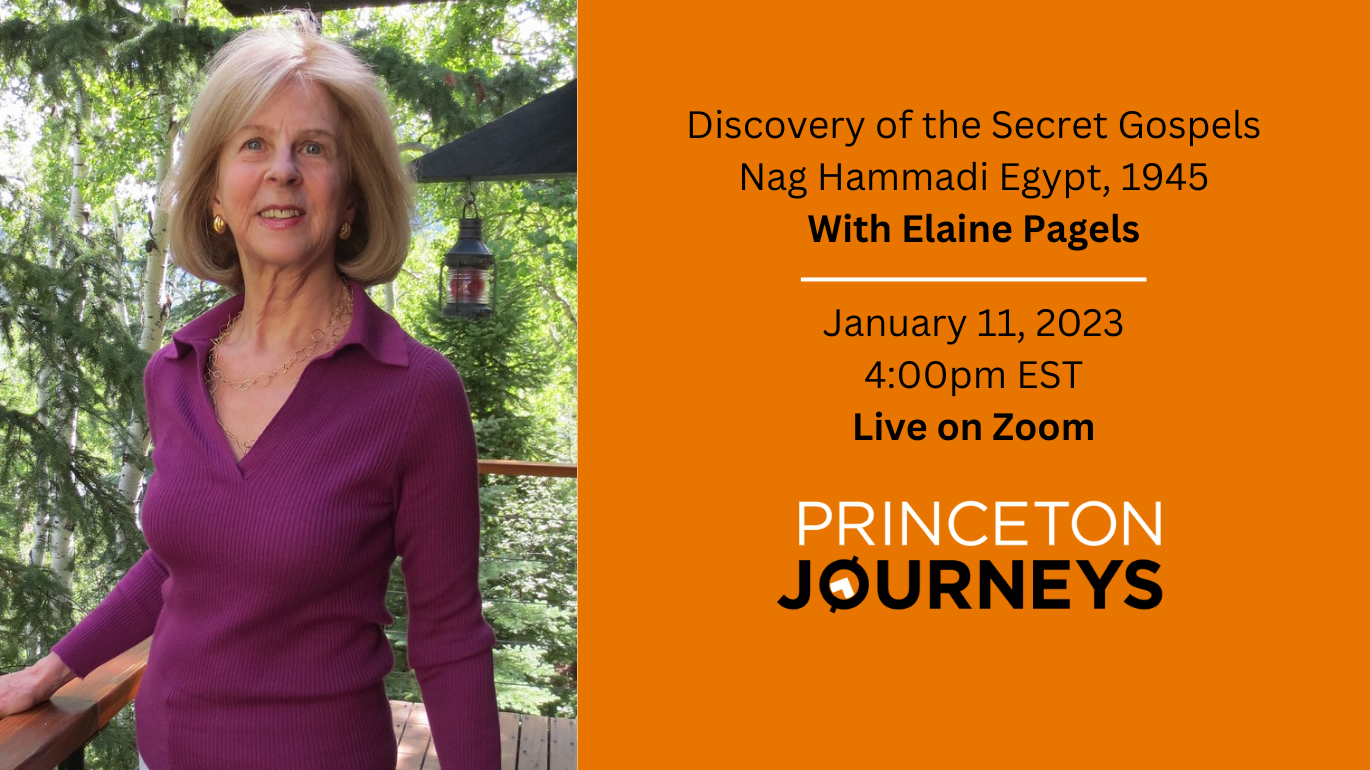 Virtual
January 11, 2023, 4:00 PM EST
Princeton Journeys Lecture: Discovery of the Secret Gospels, Nag Hammadi Egypt, 1945
Join Elaine Pagels live on Zoom as she discusses the 1945 discovery of the secret gospels near the town of Nag Hammadi, Egypt.
About our Speaker
Elaine Pagels, Harrington Spear Paine Foundation Professor of Religion, Princeton University
A historian of religion, Professor Pagels is the Harrington Spear Paine Professor at Princeton University and an Aspen Institute Trustee. Pagels joined the Princeton faculty in 1982, shortly after receiving a MacArthur Fellowship. Perhaps best known as the author of The Gnostic Gospels, The Origin of Satan, and Adam, Eve and the Serpent, Pagels has published widely on Gnosticism and early Christianity, and continues to pursue research interests in late antiquity. Her most recent book Why Religion? A Personal Story explores the spiritual dimensions of the human experience. Pagels is an alumna of Stanford University and holds a PhD in Religion from Harvard University. She has been a beloved member of the Princeton University faculty since 1982, and, in 2016, was awarded the National Medal for the Arts from President Barack Obama.
Contact Us
Follow Us on Facebook
Event Details
Dates

January 11, 2023, 4:00 PM EST