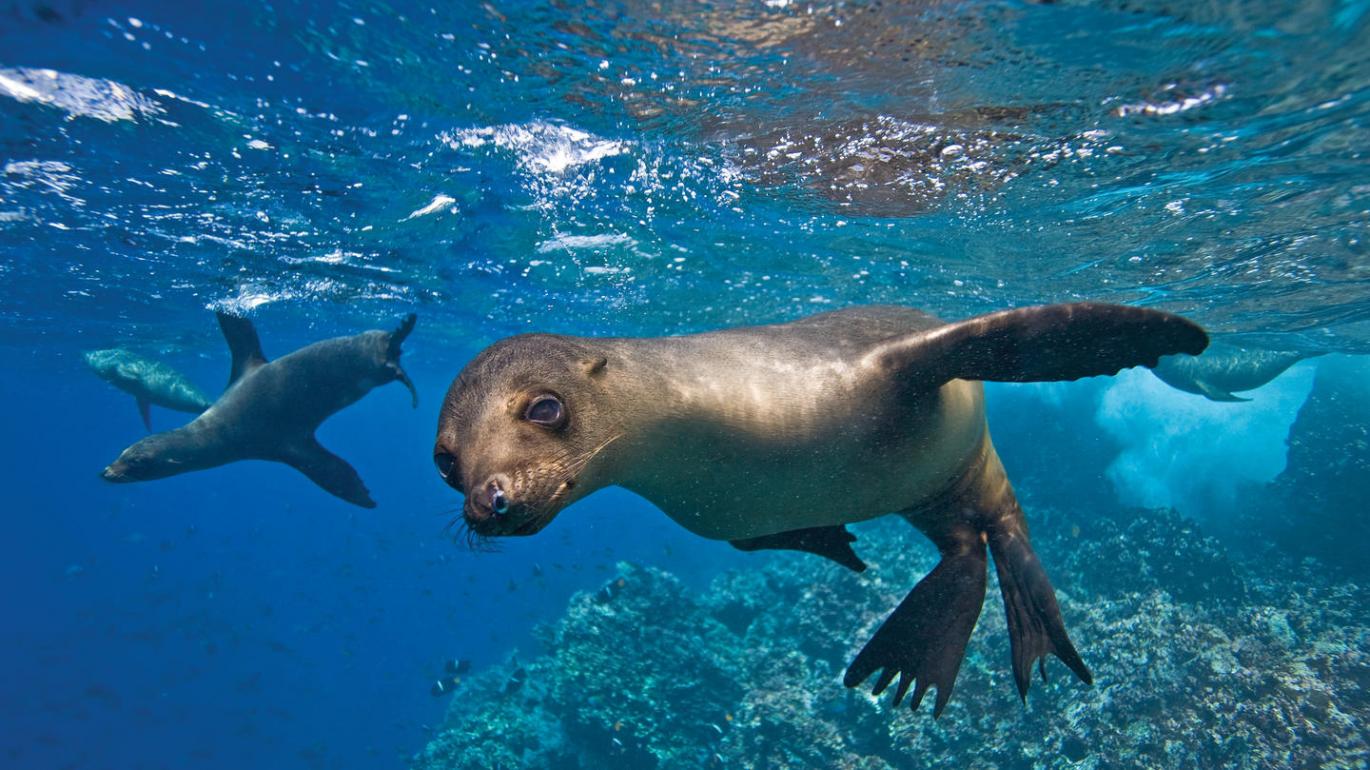 Travel
January 15 - January 21, 2022
Wild Galápagos Escape aboard National Geographic Islander
"A little world within itself," as Darwin described it, where life-altering encounters with animals—happen like nowhere else on earth.
About the Journey
Begin the journey in Guayaquil, Ecuador's largest city, then fly some 600 miles off the coast to the Galápagos Islands. From here, climb aboard the 48–berth National Geographic Islander, a true expedition ship. Animal life varies from island to island, but likely encounters include sea lions, fur seals, marine iguanas, sea turtles, and the Giant Tortoise, as well as a wealth of bird life such as penguins, frigate birds, blue-footed boobies, Galápagos hawks, Darwin's finches, Nazca boobies, storm petrels and short-eared owls. Our intimate Princeton group will have the opportunity to explore many islands in the archipelago, with daily stops for hiking, snorkeling, kayaking, or just sitting on the beach and watching the teeming wildlife. If the Galápagos Islands have been on your "must see" list, there is no better time than now to make it happen!
Please call 609-258-8686 or email journeys@princeton.edu for reservations.
Contact Us
Follow Us on Facebook
Trip Details
Activity Level

Moderate

Cost

from $6,140 per person, double occupancy

Deposit

$750 per person

Contact