Annual Giving helps Princeton students become 'productive participants in the larger world'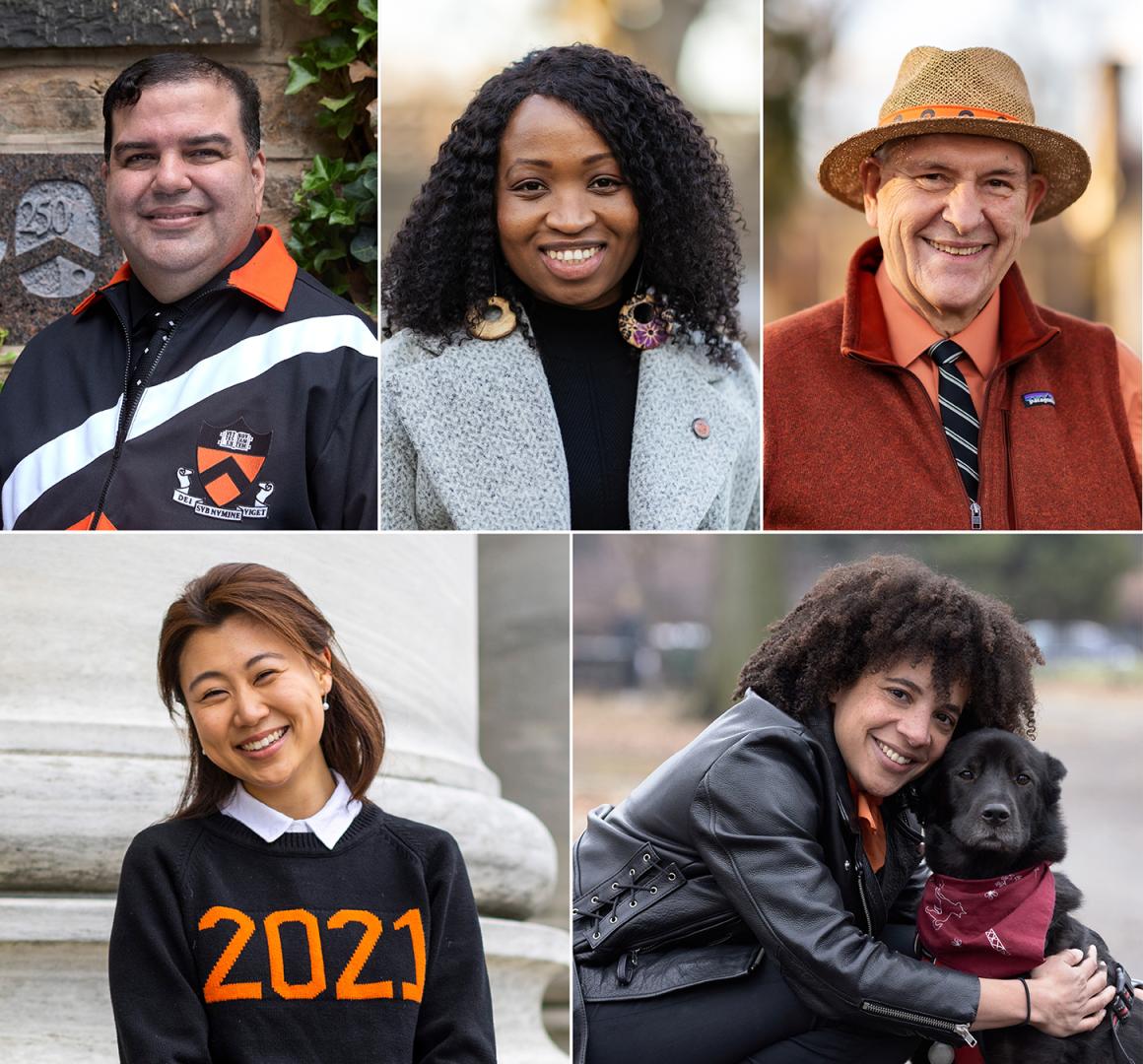 Each year, alumni, parents and friends from across the decades unite around Annual Giving to make transformative educational experiences possible for current and future generations of students.
The impact of Annual Giving is everywhere at Princeton! Alumni support is reflected in the enthusiasm of Princeton students, the dedication of Princeton professors and the endless opportunities for growth and discovery everywhere at Princeton. Annual Giving flows directly into the University's operating budget; these critical, unrestricted funds provide Princeton's margin of excellence, enabling the University to seize new opportunities when great ideas come along, respond to unexpected challenges and support the groundbreaking financial aid program that makes a Princeton education possible for all students regardless of their financial circumstances.
In order to enhance the ethos of service that has always been fundamental to Princeton's mission, Annual Giving provided start-up funds to help establish the Learning and Education through Service (LENS) summer internship program. Administered jointly through the Center for Career Development and the Pace Center for Civic Engagement, this program will promote summer service opportunities and ensure that every student has the option to engage in a service-oriented internship.
Through Annual Giving, alumni and friends renew campus, support students, seize opportunities and face new challenges to move Princeton... Forward Together!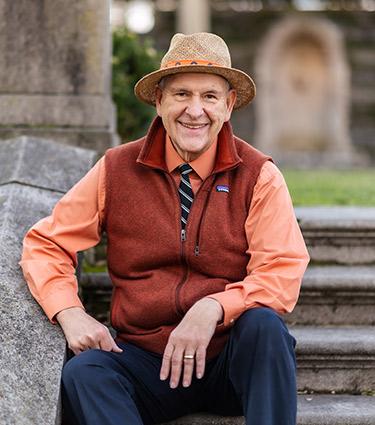 "My academic career was an amazing gift. It allowed me to live a life that was interesting and fruitful."
Attending Princeton on a scholarship, Ken Brinkman '64 always recognized his good fortune, but his gratitude has grown even greater over time. During a six-week period before his 25th Reunion, his mother passed away, his first marriage ended and his company let him go. "I had a tough time there for a while, but my classmates rallied around me and made sure I attended our 25th," said Brinkman, who is now remarried and retired. "I really remember their support, because it was the beginning of another upward arc in my life."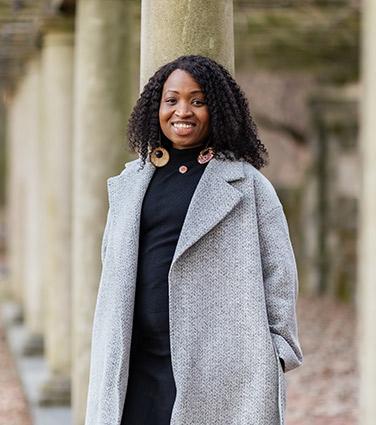 "Annual Giving helps brilliant students who can't afford Princeton to attend and benefit from the same transformative experience that I received."
When Laura-Mae Britton *15 began her first job after she received her Ph.D. in molecular biology, she made Annual Giving a priority. In her graduate studies and her role teaching Princeton undergraduates, she witnessed the transformative impact of a Princeton education on students of all backgrounds, including herself. "I feel like I started walking taller at Princeton," said Britton, who works for FCB Health. "Princeton is a cocoon for learning, an amazing community that helps students through the most challenging obstacles of research and belonging."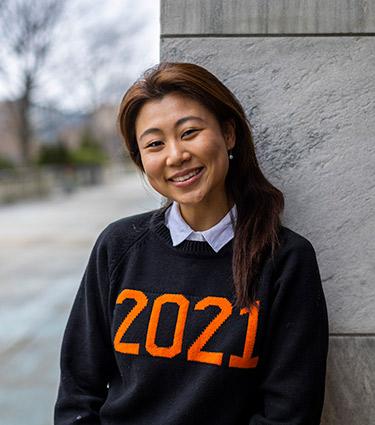 "Princeton gave me wings, giving me mentors and opportunities beyond imagination that have empowered me to be where I am today."
As an immigrant and the first student to attend Princeton from a large public school in Texas, Jaeyoon Cha '21 felt lost when she arrived on campus. But Princeton provided the tools for her "to learn how to learn" and extraordinary mentors who empowered her to pursue her own path. She realized she truly belonged when she began to mentor others. "It was inspiring for me to realize that I was in a position to help other Princetonians," she said. Today, as a medical student at Harvard, she continues to mentor first-generation, low-income pre-med students at Princeton and strives to ensure their voices are represented.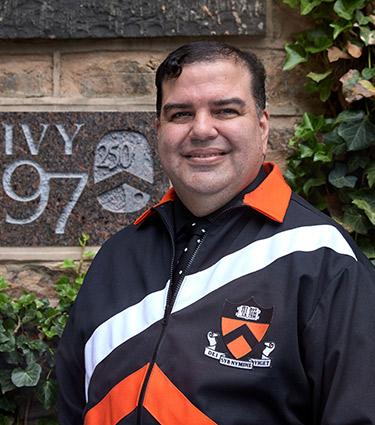 "I'm happy to give what I can, so that other Princeton students receive the same opportunities and support that I did."
José L. Pabón '97/'19 almost gave up on his Princeton dream. He was forced to withdraw in 1996 following a car accident that also set him back academically. Life got in the way of his plans to re-enroll, but two decades later, he returned to Princeton — with his wife and children — to complete his degree in mathematics alongside classmates a generation younger. Now, he's working towards his Ph.D in math at the New Jersey Institute of Technology. "I'm living a great life now," he said, "and I appreciate the role that alumni and Annual Giving played to make this possible."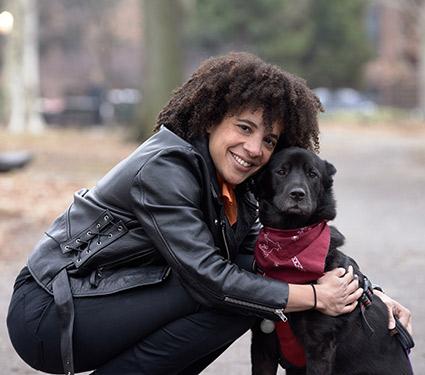 "Princeton really leveled up my experience and exposure in so many ways."
For Adrienne Umeh '05, Princeton was four years of advanced study in global citizenship. "You have access to these amazing professors who aren't closed off in some tower — they have office hours," said Umeh, a director for the Vera List Center for Art and Politics at The New School. "Plus, there are all these outward-looking programs, like Princeton in Africa or Project 55, that show how you can engage and become a productive participant in the larger world." By participating in Annual Giving, Umeh hopes more students are able to explore and imagine different futures.
Unrestricted gifts to Annual Giving go directly into the University's operating budget for the benefit of Princeton's students, faculty and programs. These flexible funds from undergraduate and graduate alumni, parents and friends allow the University to seize new opportunities, respond to unexpected challenges, and support a pioneering financial aid program that makes a Princeton education possible for all admitted students. The 2022-23 Annual Giving campaign concludes June 30.