Gifts from Gilchrist B. Berg, a member of Princeton's Class of 1973, have created a professorship and lectureship in honor of Uwe E. Reinhardt, Princeton's James Madison Professor of Political Economy, professor of economics and public affairs, and a world-renowned authority on health care. Reinhardt died Nov. 13, 2017.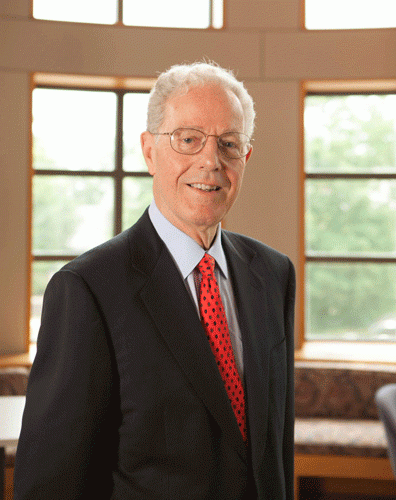 "I am very grateful to Gilchrist Berg for creating the Uwe Reinhardt Professorship in Economics and the Uwe Reinhardt Distinguished Lectures at Princeton University," said President Christopher L. Eisgruber '83. "He has ensured that Uwe's buoyant spirit and his legacy of outstanding teaching will endure on our campus for generations to come."
Reinhardt, who was a member of Princeton's faculty for nearly 50 years, was one of the nation's leading economists, with particular expertise in the American health care system. His advice was frequently sought by policymakers, journalists, and health-related organizations here and abroad, as well as by Congress. He was also known as a charismatic and generous teacher with an incisive wit and a warm, irreverent personality, which endeared him to generations of students and colleagues.
Berg, who is the president and founder of Water Street Capital, a Florida-based investment management firm, was an economics major at Princeton and studied with Reinhardt. A member of the board of directors of the Princeton University Investment Company (PRINCO), he has been a volunteer for Annual Giving and the Alumni Schools Committee, among other service to the University. He has many vivid memories of Reinhardt's stellar teaching, and students' appreciation.
"At the conclusion of his final lecture in the spring of 1972," Berg recalled, "the entire class—including those with near waist-length long hair together with ROTC types with crew cuts—erupted into a standing ovation which would not die down. It got even louder as Uwe raised the lapel of his coat to hide his embarrassment. Everyone felt that being in his class had been such a gift, Princeton's finest. Uwe was simply a joy to behold."
Over the course of his career, Reinhardt received numerous awards in recognition of his work, including the Bundesverdienstkreuz—the Federal Cross of Merit—by then federal health minister Ulla Schmidt on behalf of the president of the German Federal Republic in 2010, as well as the Presidential Prize from the president of the Republic of China in Taipei, Taiwan, in 2015. In 2016, he was awarded the Gerard Gäfgen Medal by the Deutsche Gesellschaft für Gesundheitsökonomie, or German Association of Health Economics, and in 2017 he was given the Bipartisan Health Policy Leadership Award from the National Alliance of Health Policy, a Washington-based bipartisan health policy organization. He also received Princeton's Richard E. Quandt Award for Excellence in Undergraduate Teaching.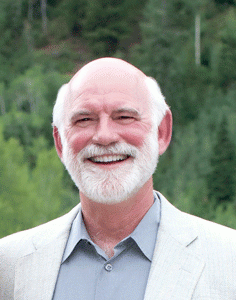 Another of Reinhardt's students, Mitchell R. Julis of the Class of 1977, had previously created a preceptorship in his honor. "He taught with humor, great insight and elegance," Julis has said.
According to a statement written by his family, "Uwe was the family's gentle Rock of Gibraltar, its light, its joy. He brought sunshine and magic wherever he went." A memorial service will be held on Saturday, April 21, at 2 p.m. in the Princeton University Chapel.