Below are the candidates for the 2023 Young Alumni Trustee election, in alphabetical order, and the information they submitted to accompany their candidacy: Fatinah Albeez, Sofia Alvarado, Beatrix Bondor, Thomas Bosancic, Kion Bruno, Hannah Faughnan, José Pablo Fernández García, Benjamin Tsengel Finch, Ben Gelman, Kanishkh Kanodia, Hannah Kapoor, Caroline Kirby, Jennifer Lee, Julio Cesar (JC) Martinez, Mutemwa Raphael Masheke, Gwyndolyn Camille Reeves, Douglas E. Robins, II, Claire Schmeller, Sophie Singletary, Mayu Takeuchi, Shruti Venkat, Richard Zhu, and Grace Zhuang.
Disclaimer
The role of a Young Alumni Trustee is to serve the long-term interests of the University as a member of the board, bringing to the role an important perspective informed by their recent experience as an undergraduate student. It is not to represent or advocate for a particular constituency or point of view. The views, information and opinions expressed by the candidates in their statements are solely their own and do not reflect those of the University.  Further, the University does not undertake to verify or ensure the accuracy of the candidates' statements.
Fatinah Albeez
Chemical and Biological Engineering with certificates in Engineering Biology and Global Health and Health Policy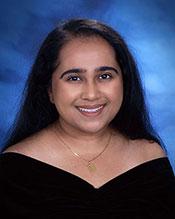 During my time at Princeton, I have served our undergraduate community in various capacities. These experiences have well-equipped me with the skills necessary to bring intellectual curiosity, critical thinking and strong communication to the table as YAT. In serving as class vice president through my time at Princeton, I have spent countless hours working with my fellow classmates to understand the needs of our community. Through this position, I have built working relationships with many University administrators and collaborated on new initiatives, bringing the student perspective to the conversation. Our class embodies resilience and persistence in the face of adversity and the unprecedented changes effected by the COVID-19 pandemic. In leading Princeton Peer Nightline and serving with the Pace Center, I have been at the forefront of navigating critical conversations regarding student and community health and well-being. In building mental health training and crisis support tools with University administrators and in initiating dialogues to involve students with our neighboring communities, I have experience in building a shared vision for Princeton's prospective future. The past four years have given me the privilege of demonstrating my deep commitment to our Princeton community, and I aspire to uphold the University's mission as YAT.
---
Sofia Alvarado
School of Public and International Affairs with certificates in Entrepreneurship, European Culture and Studies, and Latin American Studies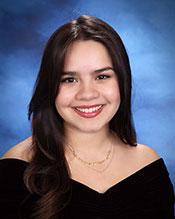 Hi! I'm Sofia Alvarado, and I'm honored to be considered for the Young Alumni Trustee position at Princeton University. As a first-generation immigrant from Venezuela, I have benefited greatly from Princeton's inclusive community and am excited to give back. As a member of the great Class of 2023, we experienced college with a pandemic interrupting our time at Princeton. During my time here I have actively participated in various extracurricular activities and groups, seeking meaningful connections with my peers. I have also worked closely with the Alumni Affairs office and Campus Recreation, positively impacting the alumni community and my fellow students' health and well-being. As a student in the School of Public and International Affairs with certificates in European Culture and Studies, Entrepreneurship, and Latin American Studies, I have broadened my worldview and acquired skills to approach complex challenges. I am committed to serving Princeton University and its alumni community, and my goal is to ensure future generations have the same transformative experiences. I believe my dedication, leadership, and diverse perspective make me an ideal candidate for the position of Young Alumni Trustee. Thank you for considering my application.
---
Beatrix Bondor
English with certificates in French Language and Culture, Creative Writing, and European Cultural Studies
From tours to seminars, old friendships to new ones, and now turning from undergraduate to alumni years, I have been motivated by a profound gratitude to and love of Princeton University. As a leader of Orange Key, I have always tried to match my enthusiasm for Princeton with a knowledge of its past, present, and people. I've worked closely with the Office of Admission for four years, served as an editor for the Nassau Literary Review, and engaged with many different kinds of campus communities, building an understanding of the diverse talent, brilliance, and heart that makes this place so extraordinary. I am especially grateful to have belonged to both the Class of 2022 and the Class of 2023 and to have gotten to know '24, '25, and '26 more this year. A plaque in 1879 Arch reminds us that "Princeton is part of you. You are part of Princeton." It has been an immense privilege to feel like a part of this place. I am deeply committed to acting in the best interests of the University and will forever be amazed by the magnitude of its history, the honor of its tradition, and the pleasure of being a part of its future.
---
Thomas Bosancic
Operations Research and Financial Engineering with certificates in Applications of Computing, and Optimization and Quantitative Decision Science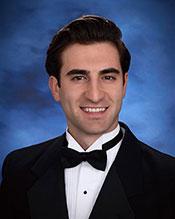 I believe that my unique background, life experiences and leadership would add a significant degree of diversity and value to the Board of Trustees. My time on the international tennis tour, prior to my tenure as an undergraduate at Princeton, provided me with the invaluable opportunity to extensively travel the world, experience an immense variety of cultures, traditions, and people, and ultimately develop a deeper appreciation and understanding of diversity. Throughout my time at Princeton, I have endeavored to bring this passion and open-minded attitude to as many areas of student life as possible. I am grateful to have had the chance to immerse myself in the many enriching areas of Princeton, whether it be involvement in the music department, a commitment to the engineering department, or captaining the Varsity Men's Tennis team. Representing Princeton has been a commitment and passion of mine, having served as one of two National D1 Student-Athlete Advisory Committee Representatives to the NCAA, on behalf of the 7500+ student-athletes of the Ivy League. I would be honored to continue serving the Princeton community and represent the future prosperity of this University.
---
Kion Bruno
Politics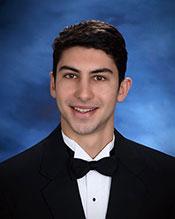 At Princeton, I have pursued opportunities in academics, research, athletics and in the development of a career. Princeton is where I gained leadership experience at Business Today and as a former captain of the Squash Team. It is where I contended with the joy of acceptance and the pain of denial. But most importantly, it is where, alongside you, I have grown. For years, I have aspired to meet as many of you as possible. From the moment I stepped on campus, I realized that the lifelong friendships forged during late nights at Firestone and chance encounters at meals are the most special, intangible experiences Princeton offers. I am fortunate to have met so many of you, and wish that I met all of you. As the world changes, the Board of Trustees faces various challenges. For Princeton to remain the top institution of higher learning and best uphold its commitment to the service of the nation and humanity, it is important that the Board understands the current student experience. Given the emphasis I have placed on getting to know my classmates, I can provide a wide range of perspectives so that informed decisions are made.
---
Hannah Faughnan
Ecology and Evolutionary Biology with certificate in Latin American Studies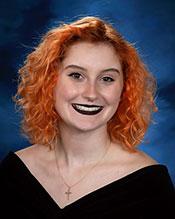 When I graduate, I will have advised nearly two percent of the total undergraduate student body through various positions, such as McGraw Center learning consultant, Scholars Institute Fellows Program head fellow, peer academic advisor, Resident College advisor, and Gender and Sexuality Resource Center peer educator. All of these student-facing positions have informed my growth and connection to the Princeton community across all class years, disciplines and interests. Furthermore, I have served on the Princeton University Priorities Committee, determining the University budget for the next fiscal year, and in Vice President Calhoun's focus groups on student life. Because of these opportunities, I deeply understand the inner workings of the University, from determining faculty and staff salaries to brainstorming solutions to issues facing students throughout and after the pandemic. I also managed the 40th Reunion for the Great Class of 1982, which allowed me to connect with the alumni of the greater community and practice leading an event for hundreds of Princetonians. Through all of these experiences, I have learned so much about what it takes to make Princeton function and thrive in the past, present and future. It would be an honor to continue to serve the University community as YAT.
---
José Pablo Fernández García
French and Italian with certificate in European Cultural Studies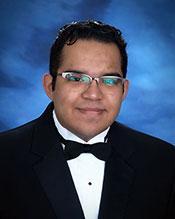 From Triangle to the 'Prince,' the Behrman society to Tower Club, and serving on Commencement Committee, Class Jackets Committee, and French and Italian's new DEI/Climate Committee, I've seen so many different sides of Princeton throughout my four years. More than anything, I've noticed how seemingly disconnected parts of the campus community actually profoundly affect each other. Undergraduate and graduate students, faculty, administrators and staff are often so caught up in the daily grind of their own work and persisting through Princeton's challenges that it's easy to lose sight of the greater community we belong to and the ways we can support each other. In turn, I've dedicated much of my Princeton career to developing the series of personal essays at the 'Prince' — creating a platform for the community to share their experiences and perspectives. In response to these voices I've helped publish, I've seen University policy change, administrators reconnect with the student experience and community members feel once again seen after years left to fend for themselves. It's this experience that I would carry with me if I were chosen to serve as a trustee — one that re-centers the community, all the people, that make serving Princeton so worthwhile.
---
Benjamin Tsengel Finch
Electrical and Computer Engineering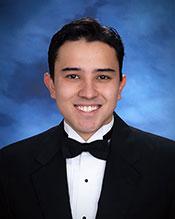 Hello, my name is Ben. Like a lot of students at Princeton, I feel like I have a pretty diverse set of friends here. Among my closest friends there are economists, athletes, poets, coders, dancers, engineers, policy makers, philosophers and singers. They come from everywhere and all kinds of backgrounds. Understanding all their perspectives is a big part of why I feel like I'm well suited to being a young alumni trustee. Outside of class I help run a non-profit I co-founded focused on sustainable investing. Not only does this experience help me understand the importance and dynamics of the out-of-class experience at Princeton, but will hopefully also make me well suited to taking part in discussion about Princeton's finances and how we invest. I like to think critically. Some of you may recognize me from class, I'm always asking questions. I will bring this to this role, ask the questions that need to be asked. Ultimately, I want to be Young Alumni Trustee because I understand a lot of perspectives at Princeton and I can think critically to help figure out how we can make it a better place.
---
Ben Gelman
Politics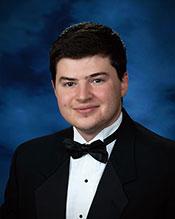 I have been involved in a wide range of extracurriculars at Princeton, including working as the communications director for Policy Punchline, writer at the Daily Princetonian, and editor at the Princeton Tiger and the Princeton Diplomat. These experiences in writing, management, organization and communications have well prepared me for the YAT role. They have also allowed me to gain useful knowledge about the different corners of this University and its undergraduate life. Additionally, writing for University publications about University policy has made me enthusiastic about and capable of contributing to the creation of this policy myself. During the 2021-22 academic year, I took a leave of absence, during which I worked for numerous research projects, companies and nonprofits. This professional experience, as well as the fact that my time away from school has allowed me to be familiar with Princeton both before and after the COVID pandemic, has also given me more perspective on this University and how it operates. I have seen this University go through so many changes in its culture, policies and even appearance firsthand, and this history would allow me to be a measured and seasoned YAT that can respond to the University's needs.
---
Kanishkh Kanodia
School of Public and International Affairs with certificates in South Asian Studies and Journalism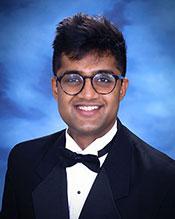 I grew up in a town 7,585 miles away from Princeton in northern India. Until I was fifteen, attending a University in the U.S., let alone Princeton, was beyond imagination. Now, as I am about to graduate from this institution, I want to serve on its Board of Trustees to give back to a community that continues to create opportunities for not just Americans but for students from across the world to learn in an environment that is endowed with exceptional people and endless avenues for success. One of the most integral parts of my Princeton life has been serving as an RCA, through which I get to relive this place through the fresh, eager eyes of my zees. Talking to them has always made me realize how extraordinary this place is, and how it can become obsolete if it does not evolve with the changing needs of our generation. As a YAT, I would bridge all that I have learnt within and beyond this campus to address the needs of an evolving community and ensure that it continues to create opportunities for students from different pockets of the world.
---
Hannah Kapoor
School of Public School of and International Affairs with certificates in Journalism and Technology and Society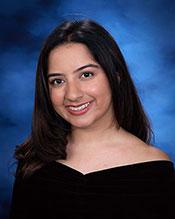 My nature as a peer supporter, as someone who both themself has experienced, and supported others, through adversity while on this campus, is my most defining preparation for the role of YAT. Four years of service in USG reinforce my belief that hope in the institution that is Princeton is woven by resilience itself; as pioneers in higher education we must both embrace and learn from the threads that weave our vibrant community. They are profoundly complex, diverse and delicate. My service on USG, first in communications and then as vice president, catalyzed the moment the University announced an unknown virus. From arranging buses to booster clinics to clarifying social policies throughout the pandemic, I found community in the effort to navigate uncertainty. The devastating effects of isolation framed later work, prompting me to work tirelessly with peers and administrators to advocate for students undergoing theTitle IX processes, assess mental health resources on campus and more. My previous work demonstrates that I aspire to handle everything in my care with diligence, reason and compassion. It is with a drive to support others, all while enriching our community by embracing resilience, I aspire to fill the role.
---
Caroline Kirby
Politics with certificate in Entrepreneurship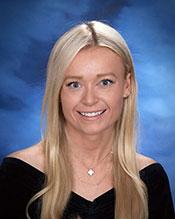 I love Princeton. I'm from a small town in NY, only a little over an hour away from here, but I rarely go home - there's so much to do, and four years is not nearly enough time. On campus, I've worked with and made friends with a broad range of people. Aside from teaching spin and HIIT classes at Dillon, I am co-chair of Annual Giving on the Commencement Committee, I work for the Athletic Department handling their social media, give tours with Orange Key, work as a Campus Visit Ambassador for Admissions, previously founded TigerReport, served as the vice president of Charter Club, headed Housing for Reunions, and helped organize Princeton Preview. My various jobs and leadership roles exposed me to all areas of campus, and remind me how grateful I am to be surrounded by brilliant, funny, friendly and hardworking students, faculty and staff each day. I feel incredibly lucky to be here at Princeton, and hope to continue to make it better by taking every opportunity to be involved. Thankfully, Princeton doesn't end when we graduate...we're Tigers for life, and I'd serve as Young Alumni Trustee with that same spirit and commitment.
---
Jennifer Lee
School of Public and International Affairs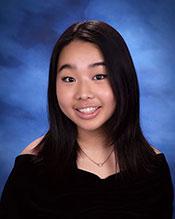 To be a disabled woman of color at Princeton means that I've fought for my voice to be heard, creating space for students who have felt like they do not belong. For me to be where I am today, alive and well, informs an earnest responsibility to support a more equitable and just Princeton for all. Whether it is fostering community with the Asian American Students Association, organizing alongside grassroots advocates with the Disability Collective, or volunteering with the Pace Center's Civic Leadership Council, I've learned to lead with intention and purpose in everything I do. Even today, I feel restless about being so open with my disability. But caring about equal access is a labor of love, one that I genuinely believe will impact every single Princeton student that passes through FitzRandolph Gate. As a Young Alumni Trustee, I will serve an increasingly diverse Princeton, in the hopes that our campus continues to be inclusive and accessible for all. 
---
Julio Cesar (JC) Martinez
Economics with certificates in Political Economy, Statistics and Machine Learning, and Optimization and Quantitative Decision Science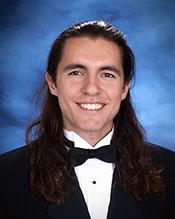 Rather than droning on about the extracurricular activities listed on my resume and trying to connect them to the Young Alumni Trustee role, I'll just tell you a bit about myself (or what might truly be relevant, at least). I'm a Cuban American who graduated from a large public high school in Orlando, FL. I'm thoughtful about issues of class and race, as well as policy more generally. Lastly, I care about Princeton's future because I love it for all it's given me: the cherished friends it's introduced me to, the challenges through which I've had to grow as a person, and the opportunities it's afforded me—all of which have transformed the trajectory of my life.
---
Mutemwa Raphael Masheke
Computer Science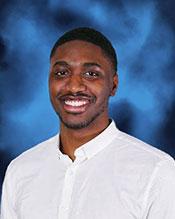 I was outside the FitzRandolph Gate when police officers pointed sniper rifles in our direction. "What about a peaceful protest warranted such hostility?" I wondered. However, not even the intimidating presence of snipers could constrain the passion of the Princeton community as the hundreds I helped organize chanted in unison. In the summer of 2020, a clear message was sent: social injustice demanded that the University become a Princeton for all, not just for some. During my unbroken summers on campus, isolated from my family in Zambia, community advocacy became the well that I both draw from and tend to. I have worked closely with students and administrators to open doors to subsidized summer housing for low-income students, career opportunities for students of color and equitable financial aid for international students, collectively laying the foundation of a new Princeton for classes to come. My formative grassroots advocacy that allowed me to champion overlooked perspectives and build bridges between these voices and the administration has prepared me well to serve as a Young Alumni Trustee. I'm excited to join all Princetonians as we venture forward into a new era in which every voice in our vibrant community is heard.
---
Gwyndolyn Camille Reeves
Astrophysical Sciences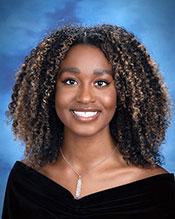 Throughout my four years at Princeton, I've been so fortunate to have been involved with an incredible variety of on-campus communities. I am hopeful about the breadth and diversity of my experiences, and believe that they have prepared me well to understand the needs of our incredible Princeton community. As a SHARE Peer, I've worked to encourage healthier relationships and mitigate interpersonal violence on campus. As the former editor-in-chief of TigerTrends, I've gained valuable experience in both spotlighting the skills of our incredible Princeton community members, and representing Princeton on a national scale. As a member of organizations like Princeton Association of Black Women and Generational African American Students Association, I've spoken up for the importance of diversity initiatives as well as cultural and personal communities throughout campus. And even in my more lighthearted activities like being a member of Cannon Dial Elm Club or Women's Club Volleyball, I was able to keep in mind the importance of friendship and teamwork, and remember to squeeze in some fun between all the hard work. I am confident that I would make a great Young Alumni Trustee, and thank you all so much for your consideration.
---
Douglas E. Robins, II
School of Public and International Affairs with certificate in African American Studies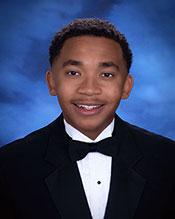 As a RCA in New College West, I had the opportunity to get to know Princeton through the eyes of my advisees and support them as they navigate their experiences. I'm proud to have focused on college access through serving as head advising fellow for Matriculate and serving as co-chair of the Orange Key Guide Service. At Matriculate, I supervised 100 advising fellows as they advised high-achieving, low-income high-schoolers, helping make experiences like the one that Princeton provides accessible. Through my work at Orange Key I created TigerWalks, a live-streamed virtual tour of campus, while we navigated the pandemic and paused in-person tours, leading the way for our peer institutions. I am proud that even after the return to in-person tours, TigerWalks remain to ensure equitable access for students that can't physically come experience Princeton. Finally, I am particularly proud of my work over the last four years as a peer representative where I represented and advised students through academic integrity and disciplinary proceedings and worked to ensure fair hearings. Ultimately, I believe that these experiences prepare me for the responsibilities of serving as a Trustee and I would be honored to do my part in furthering the mission of our University.
---
Claire Schmeller
History with certificate in American Studies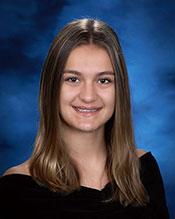 Working as a peer representative on campus has been my most meaningful experience at Princeton. As a peer rep, I support students accused of violating the Honor Code as they go through the most stressful period of their college experience. I served as co-chair of the organization, where I worked closely with Princeton administration to understand what they considered to be the stakes of the Honor Code process. I learned how to open the minds of administrators to suggestions about improving the process by showing that they could better support the needs of students without compromising Princeton's values. I have been an Outdoor Action orientation leader and a leader trainer. In my dual roles, I implemented strategies to combine discussions that the administration proposed for our trips while making plenty of time for students to have fun! Finally, my work with the Office of Religious Life, particularly through the Faith Based Internship program, involved setting goals for the institution which were in line with the needs of students and the program itself. As a Young Alumni Trustee, I will think creatively about meeting the changing needs of Princeton and its community.
---
Sophie Singletary
School of Public and International Affairs with certificate in American Studies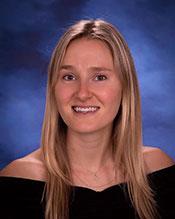 My name is Sophie Singletary and I'm from sunny Jacksonville, FL. I love Princeton for a million reasons and would love to serve as a Young Alumni Trustee! On campus, I served as ICC (InterClub Council) president and Ivy Club president, positions that afforded me opportunities to interface directly with our University's administration and advocate for positive change on the Street. I was also involved with the Human Values Forum, a discussion-based dinner group with Princeton peers, in which I engaged deeply in various political and ethical topics, learning much from my peers. With experience in leadership roles as a representative of students on the Street and as VP of the Human Values Forum, I have the passion and experience to serve as YAT for the four years to come! Go Tigers!
---
Mayu Takeuchi
School of Public and International Affairs with certificates in Environmental Studies and Values and Public Life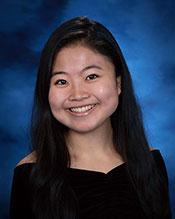 Hey there! I'm Mayu (MAH-you; she/her), a math-major-turned-SPIA, musician, and your former USG President. As USG President, I dedicated 40+ hours per week to amplifying your voice, prioritizing the physical and psychological well-being of students as people, first and foremost. I've centered student experiences to drive action on mental health—pushing for more diverse counselors and funding for off-campus care, launching the 24/7 Cares Line and shifting reliance off PSafe for wellness checks—but I know addressing the roots of our mental health crisis requires more work. I brought students to the table on critical issues including fossil fuel divestment and the Dining Pilot, crafting alternative plans and changes that would better meet student needs and strengthen inclusive communities. Beyond USG, I've been involved across and beyond campus advocating for environmental justice, centering the voices of people most affected and empowering those underrepresented in decision-making spaces. I've also enjoyed playing Japanese drums with Tora Taiko and violin in PUO, debating tech ethics issues through Envision, and cheering on fellow Tigers at arch sings and on the field. Having years of experience serving diverse student interests, I would be honored to serve the full Princeton community as a Young Alumni Trustee.
---
Shruti Venkat
Economics with certificates in Statistics and Machine Learning, Finance, Vocal Consort Singing with Conducting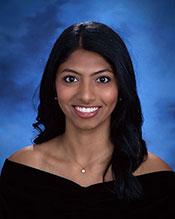 As the Princeton Glee Club's student conductor and manager, Princeton Swara's president, and a member of the Princeton Chamber Choir and Consort Singers, I have developed the necessary leadership, teamwork and communication skills required to serve as a Young Alumni Trustee. I am committed to uplifting the experiences of those around me and making Princeton a wonderful home for students of all backgrounds, as I have helped remodel Princeton's Music Admissions Supplement to accept regional African/Asian music, proposed an official Indian Music course and founded Princeton's Fusion Ensemble. Such experiences have taught me the importance of effective liaising between students and faculty, inclusion of diverse perspectives and engagement in difficult conversations. Additionally, my strong commitment to enhancing the undergraduate experience through impactful contributions is evident through my work as the president of Peer Career Advisors, an Orange Key Tour guide (and selection officer), McGraw Life and Learning consultant, economics undergraduate course assistant, and Peer Academic Advisor. Mentoring and giving back to students through these roles gives me an irreplaceable feeling of genuine fulfillment, as I am able to leave a positive impact on others, and I yearn to similarly bolster students if chosen to be our Young Alumni Trustee.
---
Richard Zhu
Mechanical and Aerospace Engineering with certificates in PACM, CSML, and Applications of Computing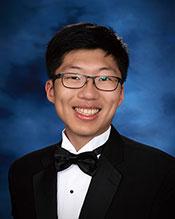 At Princeton, various experiences and conversations with peers have exposed me to a broad spectrum of perspectives that would inform me as a Young Alumni Trustee. As Whig Clio treasurer, I gained insight into how our trustees develop/fund strategic initiatives, while my roles with Engineers Without Borders Peru showed me how peers could leverage their coursework to affect real-world change by bringing running water to dozens of households in rural Peru. During my three trips as an Outdoor Action leader, I've also had the task of welcoming 10-20 first-year students to Princeton each year, while my work as a BSE interactor has allowed me to work closely with first-years in an academic capacity beyond orientation. Similarly, I hope to ensure that everyone maintains a sense of belonging in the Princeton community even after graduation. More importantly, the disjoint communities I inhabit show the grace with which friendship can transcend differences in ideology, politics or identity. I've learned to approach complex issues with an open mind and gather perspectives from individuals on opposite ends of the debate to develop my own opinions. As a trustee, I would strive to have strong opinions loosely held, and informed always by fact.
---
Grace Zhuang
School of Public and International Affairs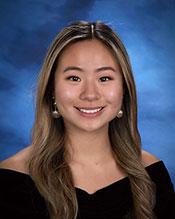 My diverse background and wide array of interests make me an ideal candidate for Young Alumni Trustee. On top of my passion for Princeton, I am prompt, diligent, creative and energetic. I have experience in service, finance and entrepreneurship. I have interned with the PACE center, currently serve as Class Historian on the Class of 2023 Commencement Committee, am a photographer for the Office of Religious Life, am a pianist for various performances at the Lewis Center of Arts, and figure skate with the Princeton Figure Skating Club. In addition, I also run my own portrait and wedding photography business, am a marketing consultant for young adult publishers such as Penguin Randomhouse and Simon and Schuster, work on YCombinator-backed startup "Winno," and run Bumble's on-campus marketing initiative. I have experience in management and decision-making pertaining to large youth programs and students, as I was the head of teen programming at the St. Stephen's Youth Programs in Boston. My internships at Fidelity Investments and Morgan Stanley have prepared me to be organized, work hard and also work well on a team.