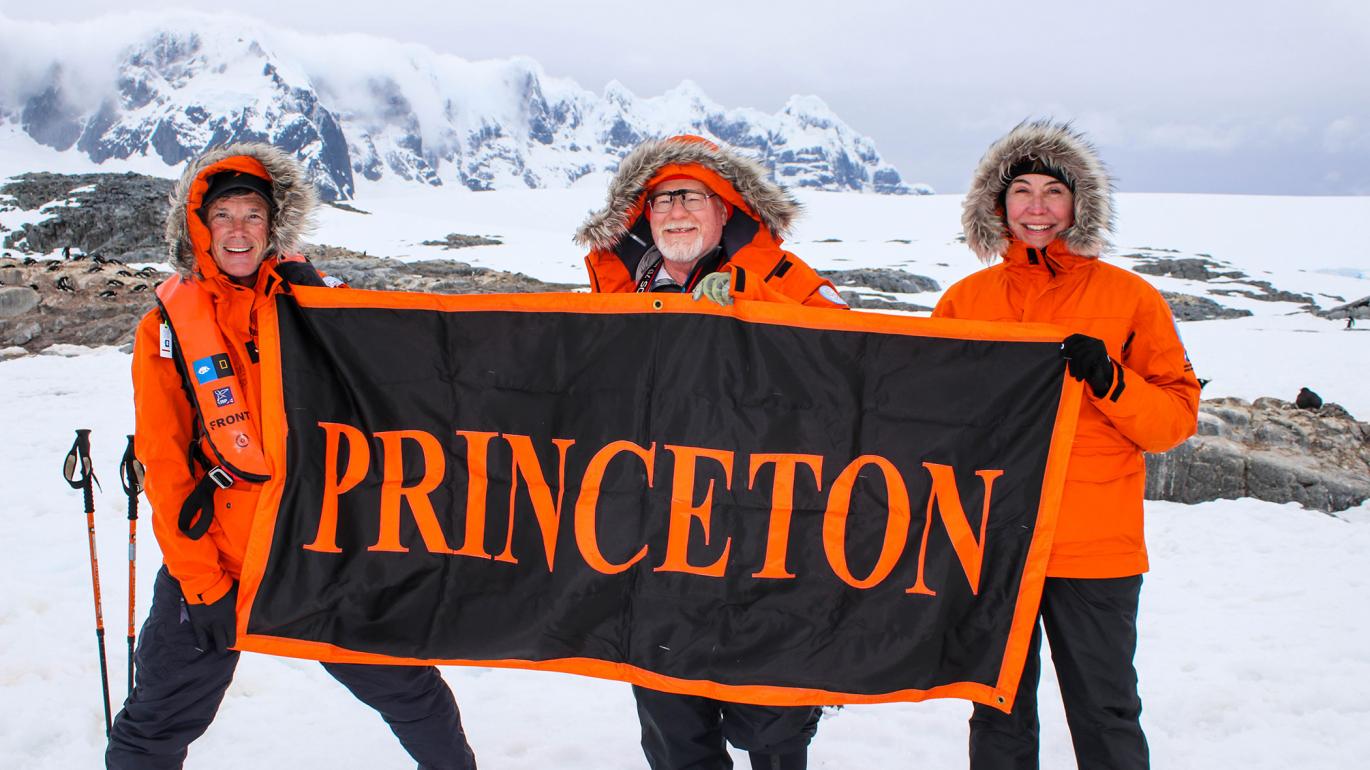 Travel
December 07 - December 19, 2022
Journey to Antarctica: The White Continent
Climb aboard the National Geographic Explorer for the ultimate exploratory experience, a comprehensive cruise along the Antarctic Peninsula.
Princeton Journeys is delighted to announce another opportunity to experience what could easily be named the single most unique travel expedition our world has to offer: a journey to Antarctica. Join your fellow Princetonians on the adventure of a lifetime where you will inhabit the vastness and discover the wonder of being in a location entirely pristine. See huge tabular icebergs floating in pools of turquoise blue melt water and mountains rising some 9,000 feet straight up from the sea. Watch raucous penguin behavior from courting to mating. Kayak among exotic wildlife. Descend from your ship, "parked" in the ice, for the thrill of walking on a frozen sea. Cruise through the solemn majesty of the Lemaire Channel. Capture the magnificence of your surroundings with an onboard National Geographic photographer. In crossing the Antarctic Convergence, you'll join the ranks of the legendary explorers who've ventured there. And, depending on where your prior travels have taken you, you may even join another illustrious and exclusive society — the "Seven Continent Club."
Pre-and post-cruise extensions will be available in Buenos Aires, Easter Island and Iguazú Falls for those wanting to explore some of South America's natural and cultural wonders. Please note: Princeton travelers will be joined by like-minded participants from Lindblad Expeditions.
See Photos from our 2019 Journey
Reservations
Please register here or contact Princeton Journeys at: 609-258-8686 or journeys@princeton.edu.
Contact Us
Follow Us on Facebook
Trip Details
Dates

December 07 - December 19, 2022

Activity Level

Active - Environment

Cost

from $15,380 per person

Deposit

$2,500 per person

Contact