In 1983 the University was notified that Stephen Hobart Condit of Parsippany-Troy Hills had left some 50 acres of New Jersey real estate, including his historic home, in an unrestricted bequest to Princeton.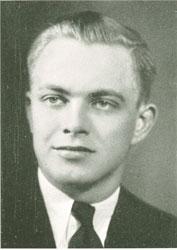 Condit, a Lehigh University graduate, had contributed to Annual Giving in years past in memory of two alumni he believed were related to him, Professor Kenneth H. Condit '1913, who served as the dean of the School of Engineering during World War II, and Benjamin Smith Condit '1880. But this gift--which eventually amounted to more than $1 million when the property was sold--seemed out of the blue.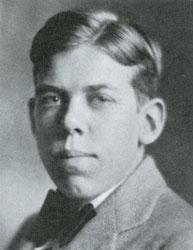 Then came a letter from Condit's lifelong friend James Merrill Macfarland '32, who had attended Williston Academy with Condit. Macfarland spent his career as a newspaper correspondent for the Associated Press and other New York-area dailies before moving to the Southwest. He revealed that Condit once had asked him for advice on handling his estate. Macfarland knew that his friend had wanted to attend Princeton and that Condit's younger brother died in an accident before matriculating at the University. So he proposed that Condit divide his estate among institutions that meant the most to him, including Princeton.
The bequest was a surprise even to Macfarland. It enabled Princeton to establish the endowed professorship that honors William O. Baker *39, who served 22 years on the University Board of Trustees and was the first elected Graduate School representative on the board. Baker, a Bell Labs scientist, actively promoted science and technology education. The professorship was the first step in creating the Department of Computer Science.
In appreciation of their friendship and Macfarland's serendipitous suggestion, the University used a portion of Condit's bequest to create the Class of 1932 Scholarship in honor of both men.
To find out more about Princeton's many planned gift options, contact Gift Planning staff at 609-258-6318 or GiftPlanning@princeton.edu.