Christina Badaracco '12: Annual Giving plants seeds for motivated, creative leaders of tomorrow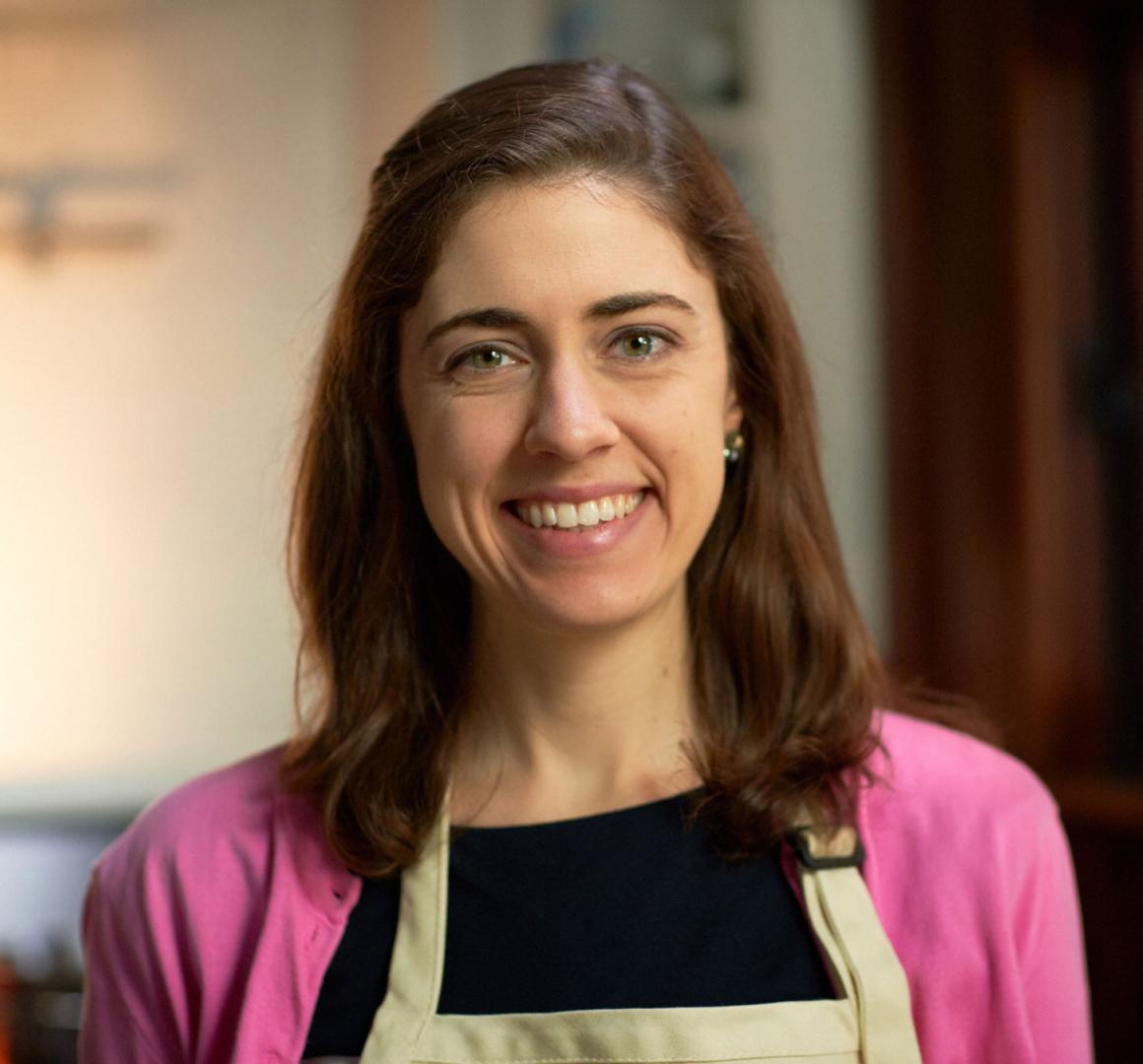 Christina Badaracco '12 has fond memories of her years at Princeton, but her favorite college experience may have taken place 7,000 miles away from Nassau Hall. As a student in the ecology and evolutionary biology department, she spent a semester during her junior year at the Mpala Research Centre, a "living laboratory" for experimental wildlife and ecology research in Kenya. "I loved my time at Mpala, getting to be out in the field and learn," she said. "I loved getting to meet the people from Kenya and graduate students from elsewhere in the country and from around the world."
The semester in Africa fueled her growing passion for agriculture, sustainability and energy, and when she returned to Princeton, she brainstormed with her advisor, Stephen Pacala, the Frederick D. Petrie Professor in Ecology and Evolutionary Biology, and Daniel Rubenstein, the Class of 1877 Professor of Zoology and professor of ecology and evolutionary biology, to devise a thesis topic that combined those interests.
"I really wanted to think about something that was solving a problem and meeting a real need in the world," she said. After consulting with Mpala's staff and the head of the livestock program, she returned to Kenya to research her thesis on cattle grazing and biofuels and how they impact the food-versus-fuel debate in a developing country.
"I loved the chance to be able to go," said Badaracco, who ultimately spent nearly six months at Mpala. "It was a really valuable experience to get to learn how to set up an independent field-based research project and do some really innovative research in Kenya."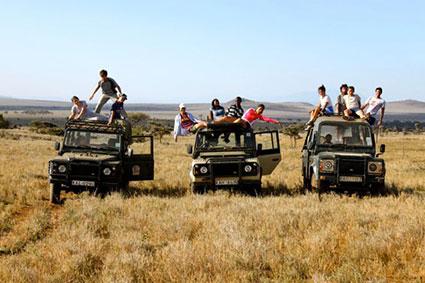 The opportunity to study at Mpala is just one of the reasons that Badaracco participates in Annual Giving as an alumna. "One of the ways that Annual Giving dollars are used is to support funding for senior thesis projects, especially projects and field research that incur some costs," she said. "I think it's so important to help support a campaign that can provide students with opportunities like the one I enjoyed as an undergraduate."
Badaracco, who is a research scientist for Avalere Health in Washington, D.C., and a public health nutrition expert, gives back to the University in a multitude of ways. She interviews prospective students as part of the University's Alumni Schools Committee, and she serves on the alumni board of Christian Union: Nova — formerly Princeton Faith and Action — a Christian fellowship organization that enriched her student experience and forged some of the most rewarding relationships of her Princeton years. She also serves as a student mentor with the Office of Sustainability, plans events for the Princeton Club of Washington, and conducts mock interviews for students through the Center for Career Development.
Badaracco also has partnered with Rubenstein to present a guest lecture in his "Agriculture, Human Diets and the Environment" class each of the last four years. In 2019, she co-authored a book, "The Farm Bill: A Citizen's Guide," that dissects and explains one of our country's most important pieces of legislation.
"The book is meant to be an accessible, user-friendly guide to the farm bill, a huge piece of legislation that is affecting essentially everything that Dan's students are learning about in the classroom," she said. "He assigns several chapters in advance, and then I give a short presentation and answer some of their questions. The students are really engaged and always come with a lot of good questions and ideas."
The productive partnership with Rubenstein's class has encouraged Badaracco to seek out other collaborations with Princeton. "Dining Services has done some really great work on campus, serving healthier and more sustainable foods and teaching cooking classes to students," she said. "Some other alumni also have gone on to become dietitians or work in the food/nutrition/sustainability world, and I'm hoping we can put together a new type of healthy event for Reunions next year, which will be my 10th."
Badaracco had always been interested in environmental issues, but it was at Princeton where she developed a focus; her experience at Mpala helped her realize the role she could play. "Princeton helped me think through what am I really passionate about doing as an educated adult, and what is the positive difference that I really want to make in the world?" she said. "I want to help future Princeton students to learn and grow from such wonderful opportunities as those that were blessings to me as an undergraduate student, thereby supporting them to become motivated, responsible and creative leaders."
Back in Washington, D.C., Badaracco is heartened by signs of post-pandemic rejuvenation — such as the return of her local farmers market in Dupont Circle. "I used to enjoy volunteering there," she said. "Since the pandemic started, things had gotten really quiet. The other day was the first time things felt really opened up, and all the farmers I remembered had come back. All of the exciting summer produce was there — peaches, tomatoes and everything. I was just about at the point of tears. It was wonderful."
Main photo: Meeno Peluce