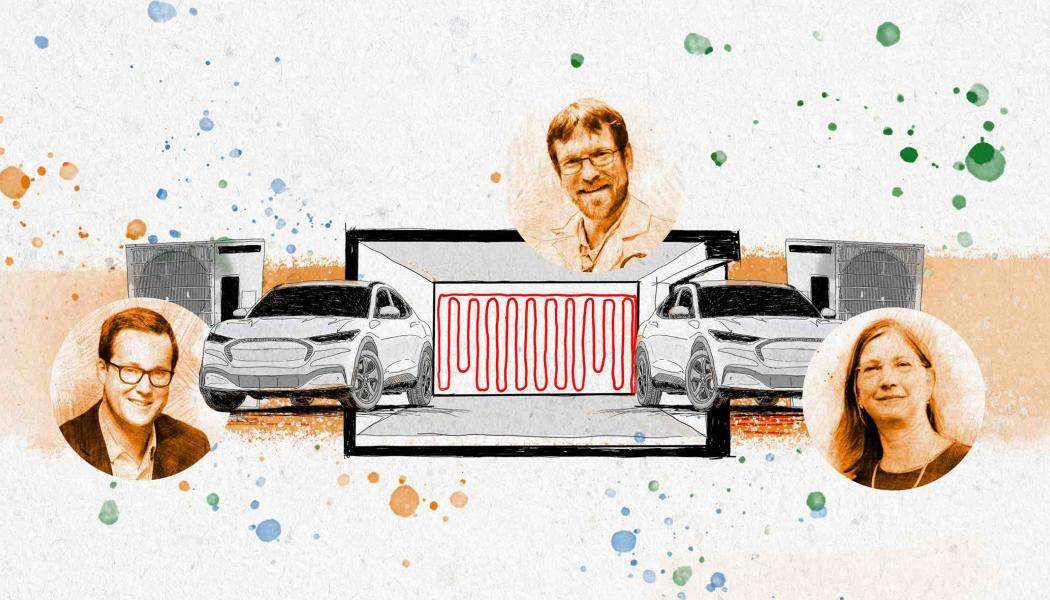 Illustration by Egan Jimenez and Adriana De Cervantes
Princeton's environmental researchers regularly influence global, national and regional policy decisions on climate change, and apply engineering expertise to the global search for solutions. For Earth Day, we asked three of the University's experts to share a few examples of how they are walking the walk as individuals toward a net-zero future.
Jesse Jenkins: Induction cooking and a Mustang Mach-E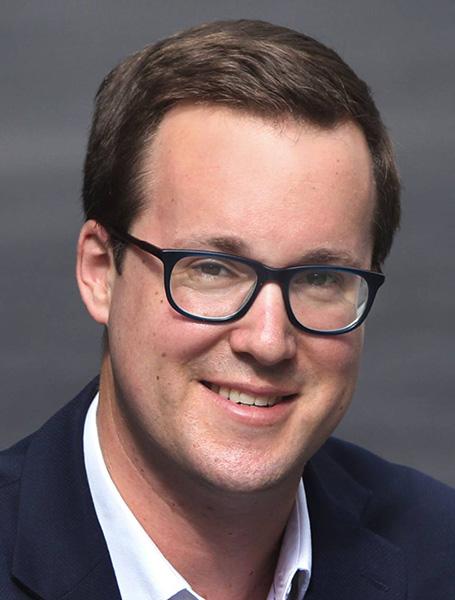 Jesse Jenkins leads Princeton's ZERO Lab, which models different scenarios for the energy sector and the grid's future. His work has informed the new infrastructure bill and the Inflation Reduction Act (IRA) that offers businesses and consumers $500 billion in incentives for the transition to greener energy.
How he's walking the walk: After putting down roots in Princeton several years ago, Jenkins replaced his home's gas cooktop with an electric induction stove. He is beta testing a plug-in heat pump window unit that both heats and cools rooms that are tough to keep comfortable. The most visible switch, though, was his ride. In late 2022, he purchased an all-electric Ford Mustang Mach-E, in cherry red.
What he's learned: "Frunk" space and the joy of not filling up. Jenkins says driving an electric vehicle involves fewer sacrifices than one would think and offers some advantages even he didn't know to expect.
At first, he was a little concerned about not having a full trunk for the family of four in the Mustang and had compensated by purchasing a roof rack for the car. But on a road trip for a weekend away, the family was able to fit all its luggage in the front trunk or "frunk," and today the roof rack sits unopened in his basement.
Jenkins has a home charger for his EV, and he says waking up to a full charge every morning — and not having to go to the gas station — is an unexpected joy. "Think about how much time people spend going to a gas station," he says. "We never have to do that because every morning we wake up with a full charge, in our own home.
"People don't really think about that everyday convenience," he says. "It definitely offsets the occasional inconvenience, today, of finding fast chargers during road trips." And within a few years, Jenkins says, "ubiquitous chains from Starbucks to Walmart, plus all the major rest stops, will have fast chargers, making road trips a breeze."
Jenkins says the car got about 270 miles to a charge in its first few, wintry months. (It's rated for 290.) On an inaugural trip to Buffalo, New York, with his family last Thanksgiving, he spent about 20 minutes longer at rest stops to charge than he would have spent for typical pit stops.
Pro tip on tax incentives: Jenkins decided to buy the Mustang, in part, to celebrate the passage of the IRA and take advantage of government incentives and, in part, because he'd gotten tired of driving a polluting vehicle.
He says it's likely that in the next several years, rules on domestic sourcing for EV batteries may limit the availability of models that qualify for IRA incentives of up to $7,500. Expanding your search to leased vehicles, which face no domestic sourcing requirements, or to used EVs that qualify for a $4,000 tax incentive on cars less than $25,000, may open more options. The website fueleconomy.gov keeps a list of new and used vehicles that qualify for purchase.
Forrest Meggers: A whole-house retrofit with no furnace or AC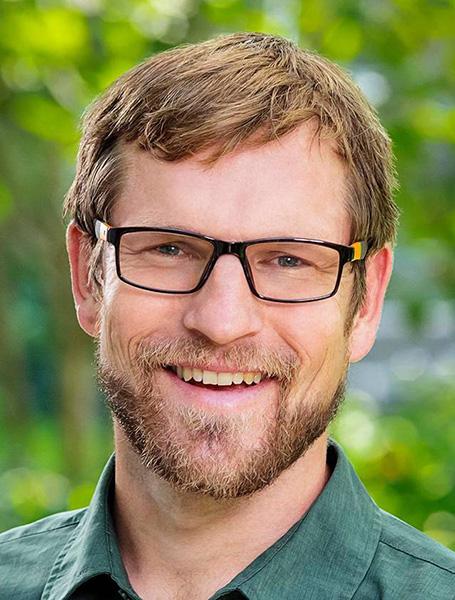 Forrest Meggers, an architect and engineer at the University's School of Architecture and the Andlinger Center for Energy and the Environment, has dedicated his academic career to designing spaces and systems that don't consume massive amounts of energy to keep people comfortably warm in the winter and cool in the summer. His focus is on radiant systems that use circulating hot and cold water in floors and walls.
How he's walking the walk: Meggers is overhauling his home heating and cooling systems during a major remodel. The house will have no furnace or air conditioning. Instead, a geothermal heat pump will circulate warm and cool water to radiant heating pipes in the floors and walls. A rooftop solar installation is designed to supply all the electricity the home needs and is integrated into the south roof overhang to provide perfect passive solar shading. This keeps the sun out in the summer and lets the heat in during the winter. This passive strategy alone is able to save an entire AC unit worth of cooling.
What he's learned: Don't tear down, right-size. As part of Meggers' vision for an efficient and comfortable home, he and his wife are removing and rebuilding the second story of their Cape Cod-style home, capturing previously lost space in attic walls without increasing the floor space of the construction."Right-sizing" modest homes instead of tearing them down for McMansions is important, he says.
His will be a well-insulated, radiant-heated, all-electric home. All the power and heat the home needs will be produced on site from sustainable sources, without relying on the local electric grid, and completely free of fossil fuels.
During the construction, the family of six has been living on the first floor of the house with a kitchen and one bathroom. He says the tight quarters have been surprisingly manageable, although his four young daughters are looking forward to having their own rooms. "This will make things a little more civil," he says.
Possibly the coolest thing in the house is the water-storage system he has custom-engineered that works like a whole-house Thermos. It stores geothermally heated or cooled water for use when the sun is not out, minimizing the need for batteries. Meggers says the home's solar panels and geothermal heat pump will be able to provide all the heat the family needs during the day, while the sun is shining. 
A large insulated water bag, which occupies the crawl space under an old addition, will let them collect extra heat during the day to see them through cold nights. It will hold about 530 gallons of heated or cooled water that can be distributed throughout the house to the radiant walls and floorboards. Meggers says it's cheaper and less material-intensive than using a battery to store energy. Empty, it looks like a super large roll-up water bladder for hiking.
Pro tip: Identify easy, medium and hard. Meggers acknowledges that parts of his "quasi-research project" would be a reach for most homeowners, but he thinks of his projects in tiers.
In the easy tier is an upgrade from a hot water heater to a super-efficient hot water heat pump. The U.S. Department of Energy website energy.gov has a worksheet to help consumers figure out how long it will take for energy savings to recover upfront costs.
Solar panels and radiant heating are the next steps up. You don't need to be an engineer to consider them for your home, but both are major renovations. "The third tier is the crazy stuff I'm doing on my house that are custom that maybe people in the future will be doing," he says, "like making windows that automatically open and close and installing a crazy thermal storage system."
Denise Mauzerall: One of 4 million converts to an electric heat pump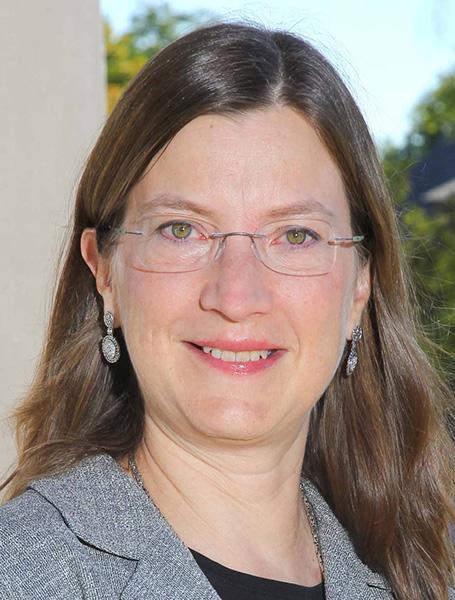 Denise Mauzerall is an environmental engineer and policy scholar at Princeton's School of Public and International Affairs. One of her research areas involves measuring the tradeoffs of different heating and power sources when it comes to greenhouse gas emissions and air quality.
How she's walking the walk: Like 4 million other American households in 2022, Mauzerall bought an efficient electric heat pump to replace her aging natural gas furnace and central air conditioner. The heat pump will both heat and air condition her home. She put it into service in November last year, even before the expanded tax credits of the Inflation Reduction Act kicked in this January.
Mauzerall says it's a no-brainer if you worry about greenhouse gas emissions and you're replacing aging systems or renovating a home. Her total installation costs were approximately the same as the cost of a conventional gas furnace plus an air conditioner.
While her electric bill did go up significantly this winter, her gas bill has dropped to nearly zero. Her family's carbon footprint has gone down and will continue to drop substantially in years to come as the grid gets cleaner, relying more on renewables and less on natural gas.
In New Jersey, where Mauzerall lives, more than 50% of the electricity generated already comes from carbon-free sources, including nuclear, solar and hydroelectric. The state has mandated that 100% of its electricity supply come from zero-carbon sources by 2050.
What she's learned: Steady as you go. If you're used to turning the heat way down at night, then cranking it back up in the morning, you'll want to adapt your habits around your heat pump's efficiencies. Rapidly increasing your home temperature usually kicks on the backup electric resistance heater that works as a supplement to the heat pump, which is costly and inefficient. You're better off using a programmable thermostat to change temperatures very gradually.
Mauzerall says she's still playing with temperature adjustments, experimenting to determine what keeps her family comfortable while using the least amount of electricity.
Pro tip: Insulate first, and don't stop there. The Inflation Reduction Act also offers attractive tax incentives for home insulation projects – a smart companion to an electric heat pump. "You want to reduce your demand as well as increase your supply," Mauzerall says. Ideally, you insulate first, as a well-insulated home will require a smaller and cheaper heat pump to maintain a desired temperature than a poorly insulated one.
The legislation also offers incentives for solar panels. "It's such a huge opportunity to put solar and heat pumps into homes now, and to insulate more," she says. "The home package is really attractive: Increasing energy efficiency is subsidized, heat pumps are subsidized, and solar is subsidized."
This article originally was published on the Princeton University website.