The fondness prominent international relations scholar Brooks Emeny '24 had for Princeton has extended long past his lifetime, eventually resulting in a substantial bequest to benefit future generations of students in his field.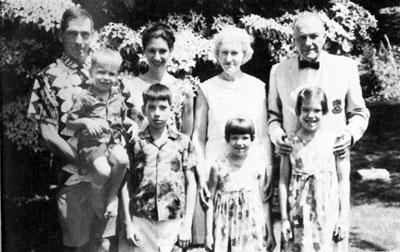 Emeny, who earned a PhD from Yale, wrote The Strategy of Raw Materials: A Study of American Peace and War, which became a standard text for the United States Military Academies. He served as director of the Foreign Affairs Council, which evolved into the Cleveland Council of World Affairs. After serving as president of that organization, he became president of the Foreign Policy Association in New York. He lectured nationally and internationally on world affairs.
After being widowed Emeny, whose papers are archived in the Mudd Manuscript Library, moved to Princeton in the 1950s because his undergraduate years had been some of the happiest of his life, said his daughter, Faith Emeny Conger. He served on the Advisory Council for the Woodrow Wilson School of Public and International Affairs for nearly 25 years, a tenure that coincided closely with his second marriage to Barbara "Bobbie" Cox.
Although Emeny died in 1980, his widow kept his Princeton connection alive and served as a class associate. She was named an honorary member of her husband's class and gave generously to Annual Giving, the University Art Museum, the Department of Music, Firestone Library, and the University Chapel.
Mrs. Emeny, who died in 2009, left a bequest of more than $3 million for the Woodrow Wilson School. "It would have been my father's wish that his money go to Princeton," said Faith Emeny Conger.