From High Meadows to higher ground: Carl Ferenbach III '64 is investing in future generations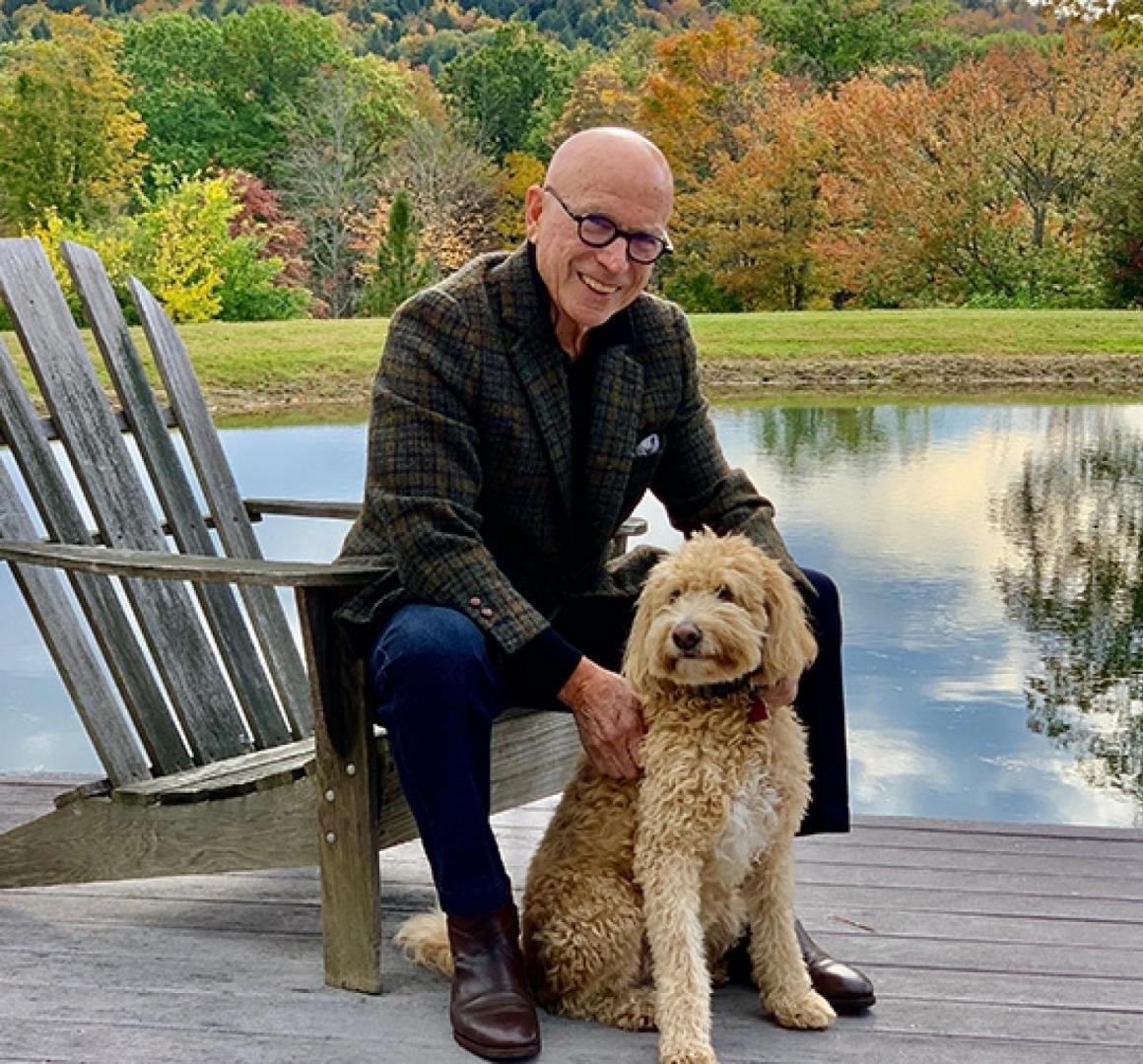 Carl Ferenbach always felt at peace in the quiet of nature. He grew up immersed in it. Before the interstate highways were built, before any industry sprouted in the area, Bernardsville, New Jersey was a patchwork that included farms and dense forest. His family's house stood between a large pond and an old grist mill. He spent his days hiking through the countryside and hopping through its streams. "We just wandered around in the woods, exploring the headwaters of the Passaic River," Ferenbach said. "The only thing we had to be responsive to was my mother ringing a bell that meant it was time to come home. So that was sort of our world."
Ferenbach, a member of the Class of 1964 and co-founder of Berkshire Partners, a Boston-based private equity investment partnership, still finds himself in that world. In 1988, he and his wife, Judy, purchased a hilltop farm in southern Vermont and adopted the name High Meadows — a tribute to the farm's history according to an old sign they discovered in one of the barns. No matter the season, the property teemed with life. Waterfowl hatched and nurtured their young on the nearby pond in between migrations. Industrious beavers collaborated on a dam, while deer bounded across open fields and the occasional black bear or moose sauntered out of the forest. 
There was so much to see, but the closer Carl and Judy looked, the more they began to notice subtle changes, particularly to the trees. When they began to ask if acid rain was part of the problem, they also began to consider their own impact on the land. They had added some trails and roads to expand access and Judy was in the process of reclaiming some of the old farm fields that had reverted to forest due to years of natural growth. Were they doing anything that was negative, unduly disturbing the beaver pond's diverse community of animals or the rest of the forest's natural habitat?  
"We weren't thinking in environmental terms at all when we first purchased the land," Ferenbach said. "But as we lived with it, it became clear something was going on. And we learned from foresters and from others what they were seeing."
BUILDING A COALITION
As the Ferenbachs reconnected with nature in Vermont, Carl's environmental consciousness was reinforced by decades of leadership in the business community. After he graduated from Princeton with a degree in classics, he served in the U.S. Marine Corps Reserves, attended Harvard Business School, and worked in investment banking in New York City before cofounding Berkshire Partners in the early '80s.
Questions about what was really happening on and around the farm led Carl and Judy to the Environmental Defense Fund (EDF), a nonprofit advocacy group that had steered the 1990 amendments to the Clean Air Act through Congress. Spending time with members of EDF's leadership during a river trip on the Colorado River through the Grand Canyon, the Ferenbachs gained a greater appreciation for the science, the politics and the methods for developing concrete solutions. "It wasn't until we connected with the Environmental Defense Fund that we began to get closer to finding answers," Ferenbach said. "They set us on our way."
Carl and Judy began to act locally, and their efforts expanded organically. In 2004, they established the High Meadows Fund in partnership with the Vermont Community Foundation to support state organizations that promote sustainable farm and forest enterprises, clean energy and resilient land use. The High Meadows Foundation, dedicated primarily to national environmental issues, was founded in 2007, and the High Meadows Institute, a think tank that explores opportunities for the private sector to generate sustainability solutions, began operations in 2013.
"Our fundamental thesis for High Meadows was the same, basically, as what we did with Berkshire: partnership and collaboration," Ferenbach said. "We looked for places where we could find answers to difficult problems."
High Meadows also partnered with the Vermont Land Trust and made certain that the Ferenbachs' properties, which eventually grew to about 1,100 acres, were responsibly conserved and managed according to state sustainability standards.  
With a deep appreciation for the importance of collaboration in solving complex problems, Ferenbach was naturally drawn to Princeton's approach to addressing environmental challenges, and especially to the activities of the Princeton Environmental Institute. Ferenbach, who became a University trustee in 2006, serves on PEI's advisory council. He supported the development of the Science, Technology and Environmental Policy Program created by Michael Oppenheimer and David Wilcove, and provided seed funding for the Grand Challenges program — an integrated research and teaching program based in PEI. He also contributed key insights and resources to the University's Sustainability Action Plan, and established the High Meadows Fellowship Program at the Pace Center for Civic Engagement.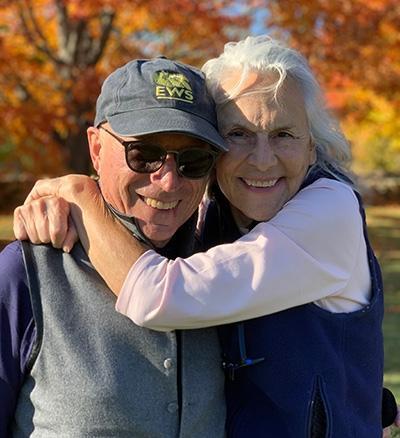 "Among the most satisfying programs that we started or supported is the High Meadows Fellows," Ferenbach said. "These new graduates make universally praised contributions to their organizations."
The High Meadows Fellowships place graduating Princeton seniors in two-year positions with environmental nonprofits, providing valuable professional experience while exploring a possible career in the public interest. 
At the end of 2011, Ferenbach retired from Berkshire and dedicated himself full-time to High Meadows' initiatives and other environmental activities. He's been chair of EDF since 2009, and is a member of the boards of the Wilderness Society and Climate Central, a Princeton-based group of scientists and journalists who translate environmental research for policymakers and the public. 
"We've got to do everything we can for the environment, and we've got to do it with a real sense of urgency," Ferenbach said. "We have the ability as humans, so we could accomplish a lot. But the big thing is the we."
PLANNING FOR THE FUTURE 
Ferenbach doesn't want to leave these problems for the next generation to solve, especially at a time when environmental research and awareness is needed most. "While we grew up learning that we had a responsibility and duty to society — Princeton in the Nation's Service — where we go from here will be, of necessity, a multi-generational collaboration."  
Last October, Ferenbach took the stage in Richardson Auditorium for a special panel discussion during the Princeton Environmental Forum. The two-day event, which coincided with PEI's 25th anniversary, featured Princeton faculty and alumni environmental leaders discussing urgent environmental issues for the 21st century. The United States had retreated from the more ambitious goals set by the 2016 Paris Agreement, including pledges to keep global temperature rise this century below two degrees Celsius, and the panel — titled "Breaking the Environmental Logjam" — acknowledged the current political headwinds.
Flanked by other members of the Princeton environmental community, including PEI-affiliated faculty members Stephen Pacala, the Frederick D. Petrie Professor in Ecology and Evolutionary Biology and a former director of PEI, and Anu Ramaswami, the Sanjay Swani '87 Professor of India Studies, director of the M.S. Chadha Center for Global India and professor of civil and environmental engineering, Ferenbach was enthusiastic about new technological advances, both at Princeton and other organizations like EDF. But his enthusiasm is also driven — and tempered — by the challenges that society faces. 
"Change is hard, so whether we can make it to net-zero emissions by 2050 is going to depend a lot on whether or not we can get our brains around change," he said. "We're already up one degree Celsius and we're seeing the consequences of that. So, how much worse will it be at two degrees? And is it catastrophic at three?"
Ferenbach is committed to helping people comprehend change. "It's shrinking," he said, when asked about skepticism of the need to focus on the environment. "At a corporate level, there is a generation of employees that have come on in the past 10 years who are highly interested in environmental issues and who feel very strongly about the values of the organizations they work for."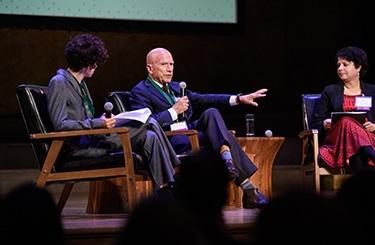 Ferenbach aims to build dramatically on that growing environmental awareness. Rising from the long and constructive relationship he's had with PEI, he has made a transformative gift through the High Meadows Foundation that will enable the Institute to grow and accelerate its environmental research. 
Established in 1994, PEI, which has been renamed the High Meadows Environmental Institute, is distinguished by its emphasis on interdisciplinary collaboration for environmental research and policy development. More than 120 members of the Princeton faculty, representing 30 academic disciplines, are associated with PEI and contribute to the teaching of scientific, technical, policy and human dimensions of environmental issues.
"A great institute has to be cross-disciplinary, and PEI is unique because it has so many brilliant people whose interest goes beyond just their core discipline," Ferenbach said. "People like Pacala and Michael Oppenheimer, who was the chief scientist at EDF when I first got involved in the environment and has appointments in PEI, geosciences and the School of Public and International Affairs, where he's the director of the Center for Policy Research on Energy and the Environment. 
"Scientific research becomes a useful reality if our understanding can be formulated into sound policy, and that policy only becomes effective if it actually can be implemented across society," Ferenbach added. "PEI brings together experts from the natural sciences, social sciences and the humanities, making it naturally positioned to lead in this effort."
AN ENLIGHTENED VIEW OF SUCCESS 
The guiding principles that helped build Berkshire Partners — partnership and collaboration — are touchstones for its co-founder. Ask Ferenbach about his farm in Vermont, and he'll spend the next five minutes singing the praises of the married couple who breed horses there and raise livestock. Ask about EDF, and he'll chronicle all his philanthropic mentors and explain how their example and influence enabled him to make an impact. Ask him about his High Meadows organizations, and he'll share the accomplishments of every member of his team. His service-leadership outlook has meant a focus on helping everyone around him succeed in making an impact, and it's a recipe that he credits to Princeton.
"Organizations of all kinds tend to be very rooted in the set of values based on which they started," Ferenbach said. "Princeton in the 18th century was grounded in the Enlightenment, when humans became free and self-determinative, but then has had to take on a new set of responsibilities as the nation and world evolved. 
"That, to me, is the big takeaway from my Princeton education: that we all have a set of responsibilities and duties that go with our education, and we shouldn't ignore them."