Majka Burhardt '98 is moving mountains to partner with Indigenous peoples on their ecosystems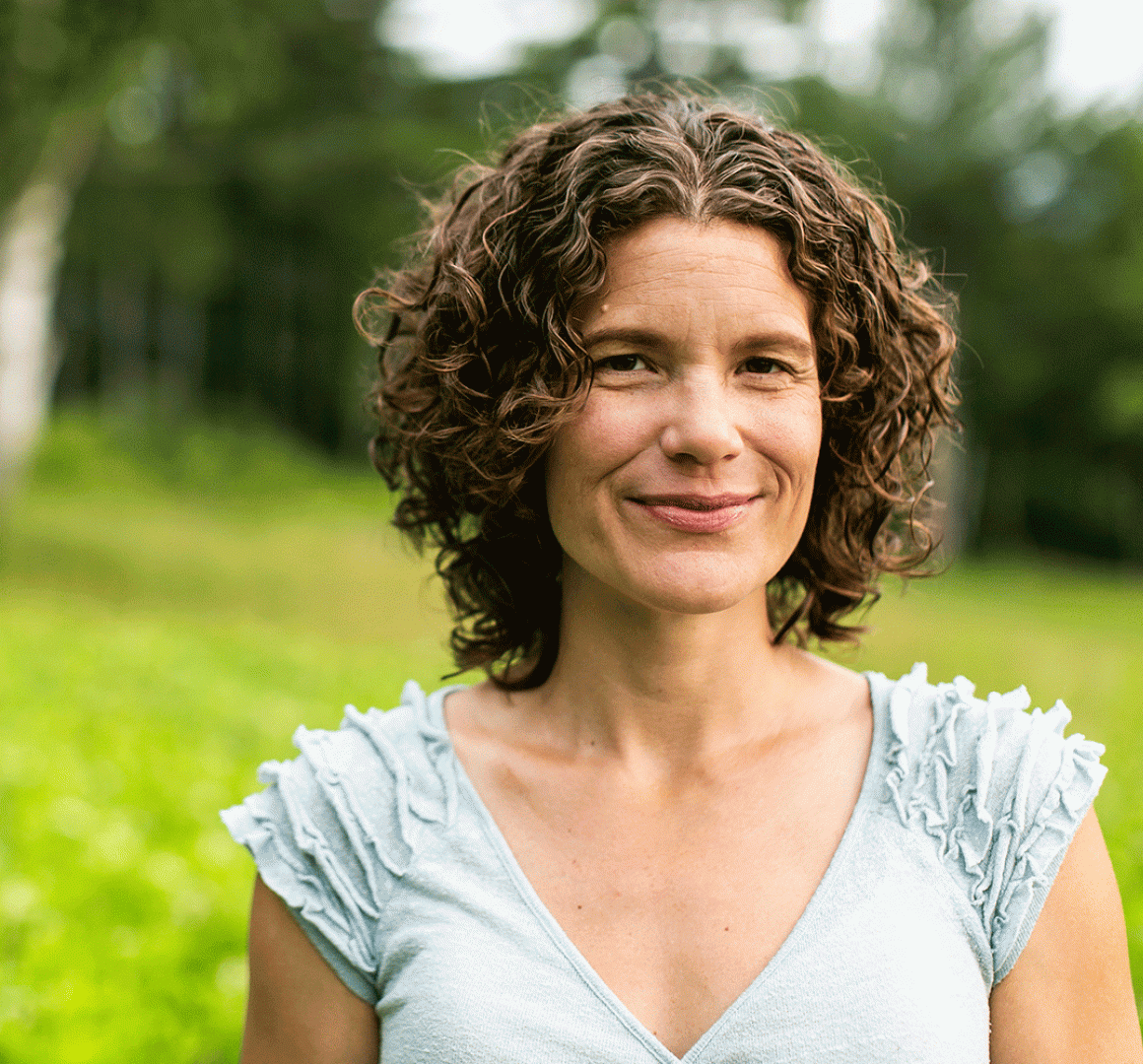 Majka Burhardt '98 seeks out the roads less traveled. As a professional climber who's spent the last 25 years ascending cliffs and peaks around the world, from New Hampshire to Nepal to Namibia, that's more than a poetic metaphor. Plotting her course up to hard-to-reach perches and navigating across stone or ice — carefully calculating every next step — Burhardt, whose first name is pronounced my-ka, is energized by those challenges that take her to places devoid of footprints. The more difficult and the more remote the adventure, the greater the thrill.
"Climbing is a 360-degree sensory and mental experience," said Burhardt, who took a year off from Princeton as an undergraduate to scale peaks in South America, the western United States and Alaska. "When you are fully invested in a climbing objective, you're not thinking about anything else. You have to fire on all cylinders to be able to pull it off. And I love that. It becomes intoxicating, and you want more of it."
Somewhere between the treacherous, heady trek and the pinnacle of the climb, Burhardt also gained an acute awareness of a challenge beyond the climb: fully investing herself in protecting the mountains and the people who call them home.
That greater calling began in 2008, when a friend showed her a blurry photograph of a relatively unexplored peak in northern Mozambique called Mount Namuli. An imposing granite-domed monolith, Namuli is an inselberg — a stand-alone mountain that is almost like an island in the sky when it comes to its ecosystem. It certainly passed the adrenaline eye-test, and Burhardt set her mind to climb it — and do more.
Burhardt was already a prominent voice in the international climbing community, not only for her reputation as an elite athlete and guide, but for the articles and books she'd written about her experiences, including one book about her climbing in Ethiopia. "Writing for me is my meditation, so it's the way that I have balance," said Burhardt. "I always buy a special journal before I go on a big expedition."
Her second book, "Coffee Story: Ethiopia" (2011), delved into the lives and labor of the Ethiopians who grow their crop just as their ancestors have for centuries — but now their coffee ends up in your local coffee shop. Their stories opened Burhardt's eyes to the possibility that her climbing could be instilled with greater purpose, serving as a vehicle for real change.
In 2014, Burhardt led an expedition of climbers and scientists to Namuli, using rock climbing to access previously unexplored habitats so that biologists could examine the diversity of plants and wildlife. They were not disappointed, discovering new and rare species of reptiles, amphibians and insects. "It was a scientist's treasure trove," Burhardt said. "When you talk about sky islands like Namuli, where there is such a gradient between the lowlands and their highland areas in their rain forests, they have species on them that don't exist anywhere else in the world."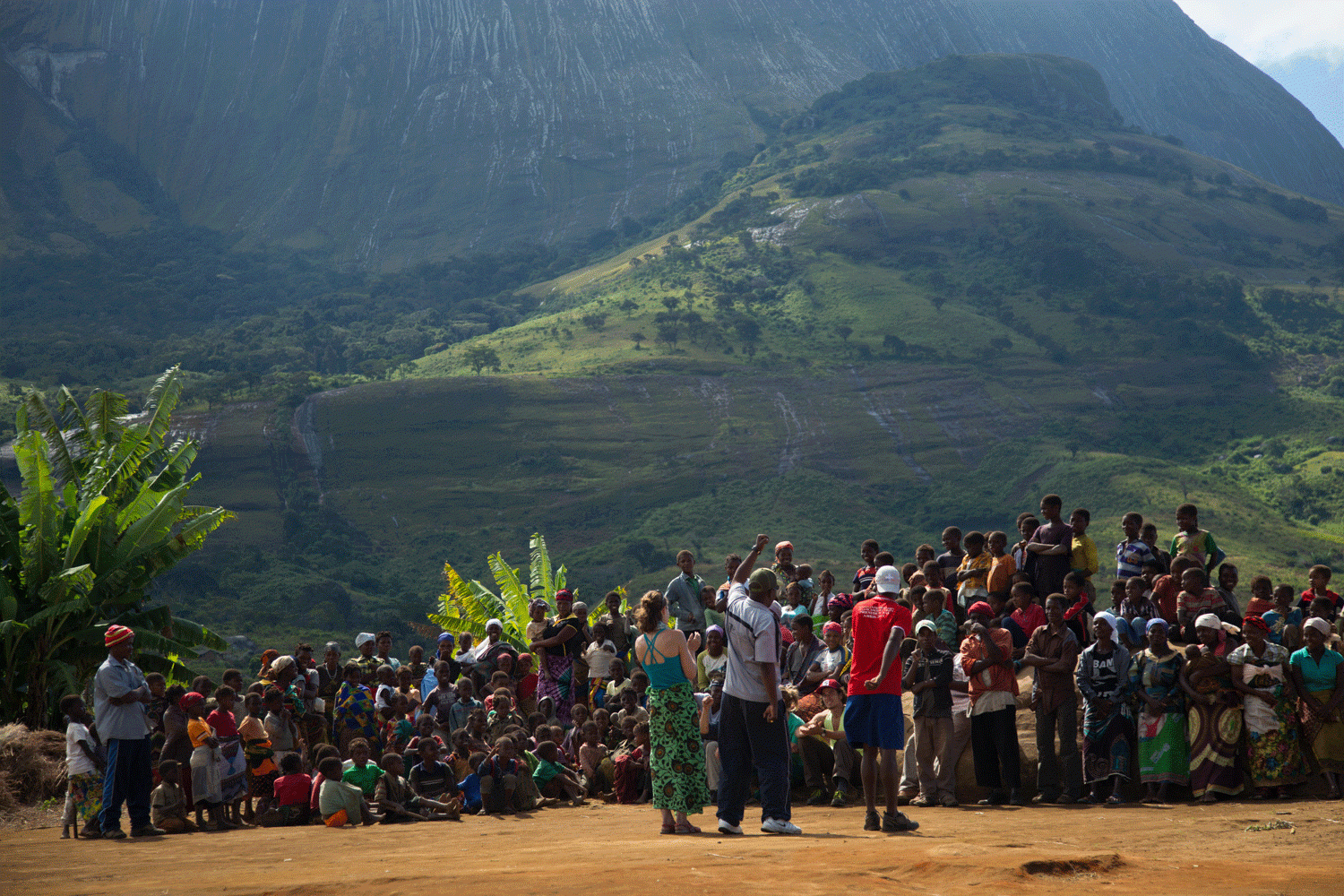 Namuli is also the home to local mountain people who have been threatened by the impact of climate change on the delicate environment. Mozambique officials estimated that the population near Namuli was 3,000, but when Burhardt's team arrived, they discovered there were four times as many people. As that community's hardships have multiplied in recent generations, they've resorted to deforestation and unsustainable farming methods higher up on the mountain, threatening the region's unique biodiversity.
"The people who live in these mountain areas tend to be the most marginalized by their countries because it's simply hard to get there," Burhardt said. "They're typically the last of the last places for development to reach and for different social change organizations to work with." 
The expedition led Burhardt to establish Legado — meaning "legacy" in Spanish and Portuguese — a nonprofit dedicated to a recalibration of the relationship between Indigenous and local peoples and their environment in order to ensure a thriving future for both communities and biodiversity.
"When I first began Legado, I really wanted to create a way for this local mountain community to envision a legacy for themselves, to benefit from the incredible biodiversity in a way so it had ownership over the choices that were being made on a global scale," Burhardt said. "I didn't want to wrap a fence around the mountain and just create a new conservation area. I wanted to contribute to a new way of doing conservation that could be replicated at other amazing sites that have a similar combination of brilliant biodiversity and Indigenous and local people working and living and trying to thrive.
"My initial objective was that some other organization would step in and take it to the finish line," Burhardt added. "I didn't realize at that point that Legado was going to become that organization."
In 2016, Burhardt produced and co-directed the documentary, "Namuli," which chronicled her team's adventure and introduced the mountain's amazing people and ecosystem to the world. The publicity and continued progress of Legado helped established a second operation on Mount Ribaue in northeastern Mozambique, and this year they are expanding into Kenya and have Botswana and Latin America on the horizon.
"I started Legado ten years ago with $11,000 from the outdoor industry and a bold and somewhat crazy idea, and today we operate a $2 million program on our first mountain and are growing," she said. "What's happening at Legado right now is thrilling. It's finally time in the conservation and development world to stop acting in these silos and to instead say, 'How do we do this in an integrated way from the get-go, to have collective impact in these places of high biodiversity importance, that also happen to be sociocultural areas of importance with the local communities?'"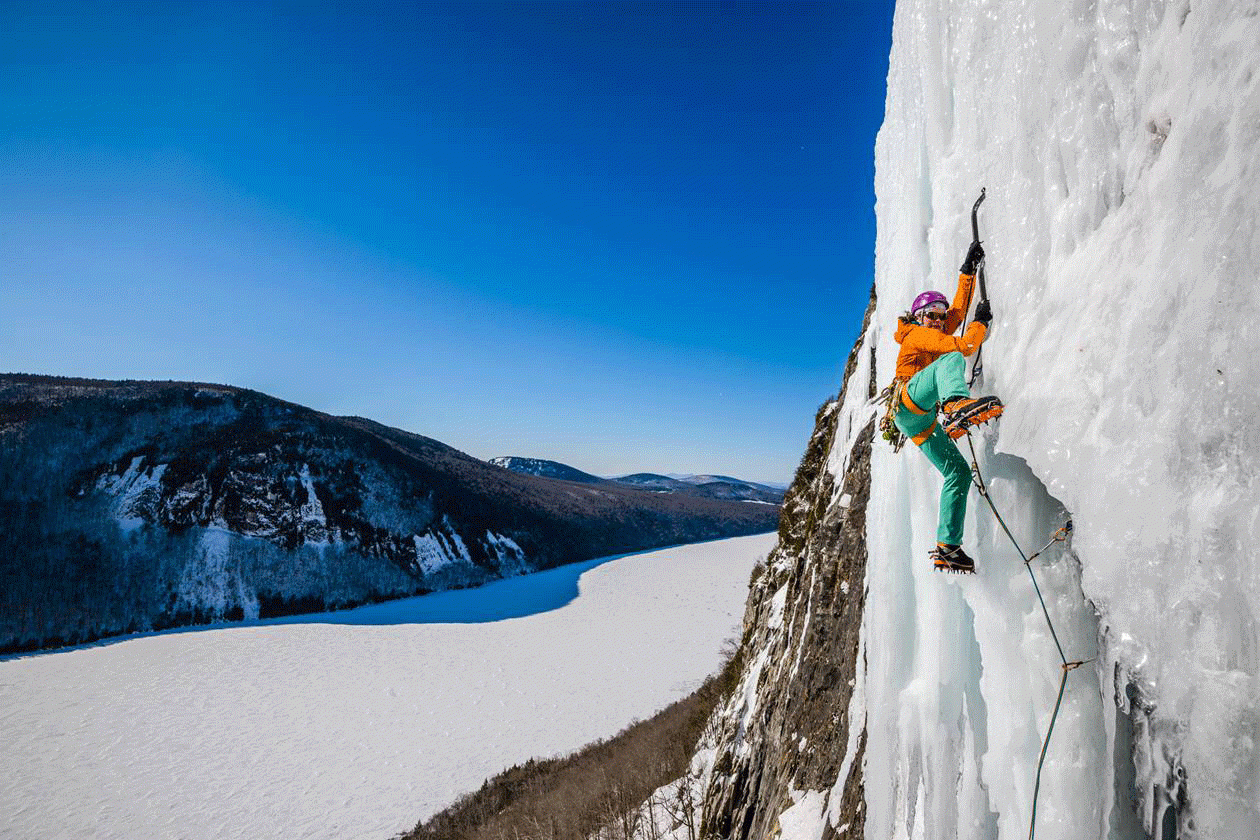 Eight thousand miles away from the base of Namuli is Burhardt's home office. She and her husband, fellow climber Peter Doucette, live in New Hampshire with their four-year-old twins. She runs Legado from there, plans upcoming travels once the pandemic relents, and writes when she can. She has a book under contract for Patagonia titled "Ballast," which will tell the origin story of Legado. And she has another project underway, a memoir composed of a series of letters she's written to her children that she began with her pregnancy and continued as they have grown.
A large part of the reason they settled in New Hampshire is that the state boasts some of the best ice climbing in the world. "Ice climbing has always been one of my favorite mediums of climbing, because [as opposed to rock climbing] you can break the ice to make it adapt to you," Burhardt said. "It sounds really aggressive, because it is. And so, if something isn't the way you want it when you're ice climbing, you can modify it to make it climbable to you."
That's the type of climber who can change the world.