Marisa Goldenberg '98 rallies the Orange and Black in the Lone Star State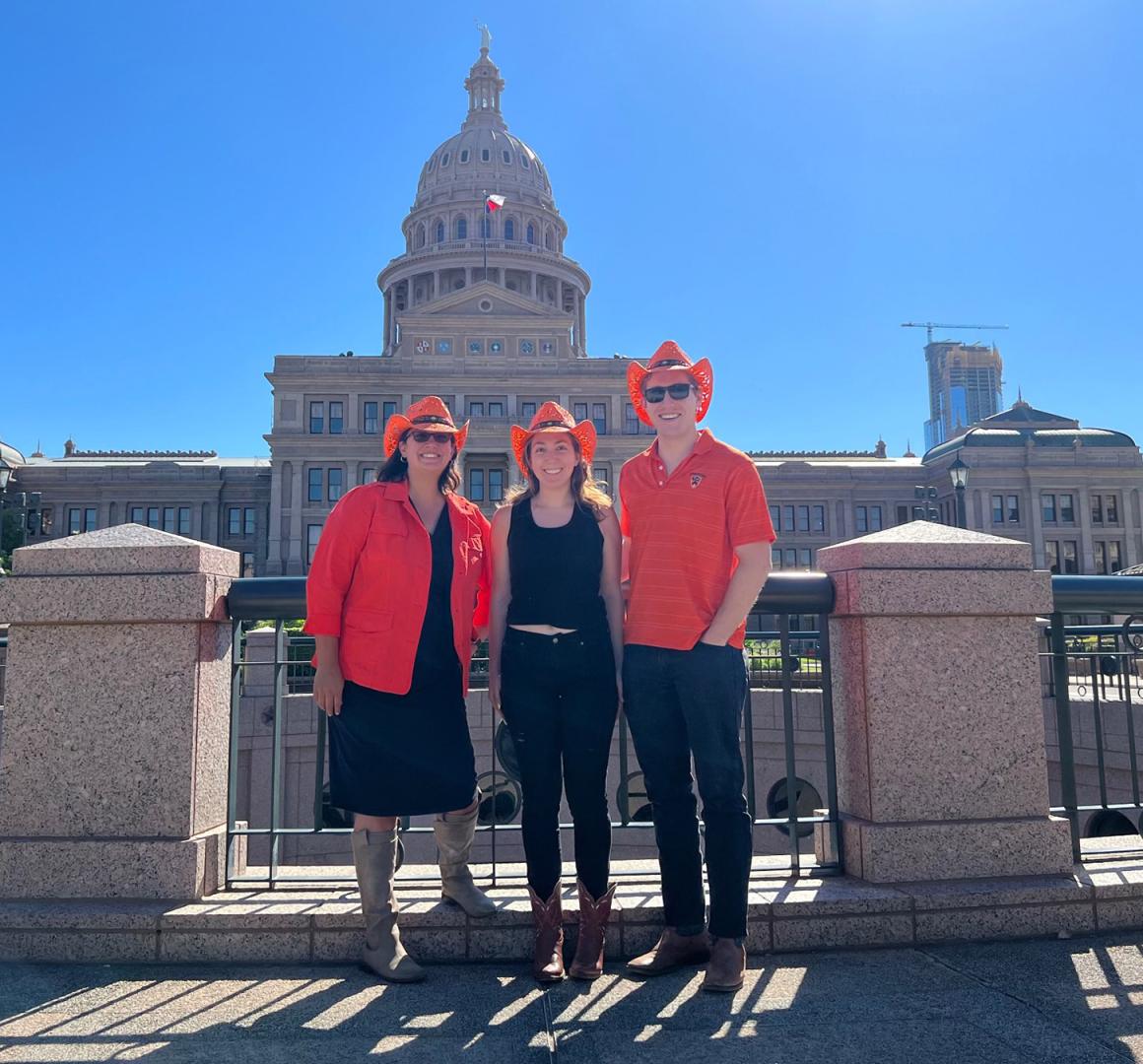 Photo courtesy of Marisa Goldenberg
When it comes to Orange & Black Day, don't mess with Texas — specifically, the Princeton Club of Austin (PCA). Last year, Marisa Goldenberg '98 led a group of alumni wearing tiger tails and ears, bright orange boas and cowboy hats for a Princeton birthday celebration at a local park and playground. "It was a beautiful day, but somehow we had the park all to ourselves," said Goldenberg, who became PCA president in 2021. "We may have scared the neighborhood families away."
This year, the club shifted its Orange & Black Day gathering to the aptly named Easy Tiger, a bake shop and beer garden with an outdoor patio, and the turnout was another orange-out. "Texas may be far from Princeton, but it's clear that Princeton is never far from our local alumni's hearts," Goldenberg said. 
Goldenberg forged that connection the moment she stepped on campus as a high school senior from upstate New York. Though she applied early to another Ivy League college and was accepted there, her parents encouraged her to visit the other schools that had admitted her before she confirmed her decision. "Of course, I fell in love with Princeton when I came to campus," she said. "It just felt like the right place." 
At Princeton, she discovered computer science during a physics internship that required her to learn the coding language Fortran. "I enjoyed the logical aspect of programming and its ability to analyze and solve complex real-world problems, so I switched majors," she said. As a junior, she developed a computer program that created a mosaic of Blair Arch out of a library of smaller University images as tiles. Her posters became popular keepsakes that sold during Reunions following Princeton's bicenquinquagenary celebration in 1996.
Goldenberg settled in Austin after college, but the travel and demands of work in the tech industry prevented her from immediately engaging with the local alumni club. "I always felt connected back to Princeton — especially during those first few years when I saw Princeton alumni all the time at my work," said Goldenberg, now the founder and managing director of consulting firm Syndify. "But it took 20-plus years before I actually interacted with my regional alumni association." 
In early 2020, she decided to volunteer with the Alumni Schools Committee, and that opened the door to becoming treasurer of the PCA, which had experienced significant growth in the previous decade. The following year, as president, she led a revitalized leadership team that instituted a branding overhaul, sent out an eye-catching promotional mailer and planned a diverse slate of events. "Anecdotally, we've heard that the more targeted events are what motivate many alumni to attend their very first regional event," said Goldenberg, who encouraged her team to organize a Celebrate Princeton Pride party, Tiger Author Talks, and a new Tiger mentor program. "We love suggestions — and especially love new volunteers to put them into action. Because as I learned, it's never too late to get involved!" 
Since Goldenberg became president, the Austin club has been recognized with a trio of regional association honors: the 2022 John Maclean Award as "most improved" club; the 2022 CORA Award for Innovation; and the 2023 Leland Award for "general excellence in regional alumni activities." "We've seen incredible momentum in Austin," she said. "Through our regular newsletters, event photos and social media, our local alumni always know that a vibrant Princeton community is here for them — whenever they have time to engage. We often hear from alumni who are unable to attend our local events that they love receiving the updates and are proud to be a Tiger in Austin."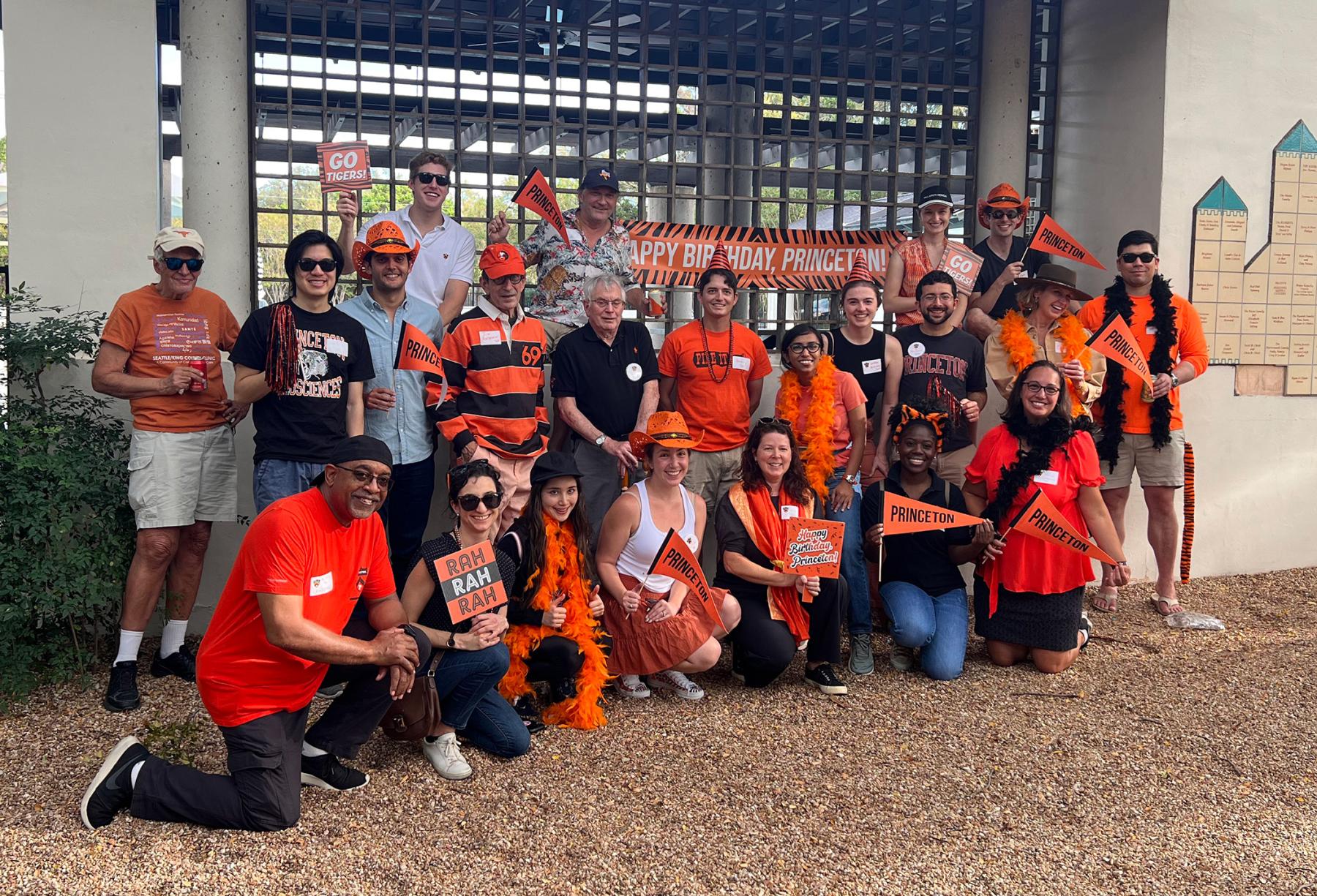 As a member of the Alumni Council Executive Committee, Goldenberg also serves on the Committee on Regional Associations (CORA) and takes turns hosting Third Thursday Tiger Talks that focus on specific themes of interest. "Over the course of the last year, it's been incredible to see the turnout for these meetings grow," she said. "I learn something new at every meeting, and it's also been rewarding to have follow-up, one-on-one discussions with other regional presidents who want to reinvigorate their clubs." 
For Goldenberg, the spirit around Orange & Black Day captures something uniquely special about Princeton. "The most successful companies I admire have a strong vision that not only serves a greater purpose, but unifies and inspires their team to action," Goldenberg said. "Princeton is no different. Its commitment to service is woven into the University's DNA and it reinforces this commitment to serving humanity and contributing to society at every opportunity throughout the entire journey from applicant to student to alumni."