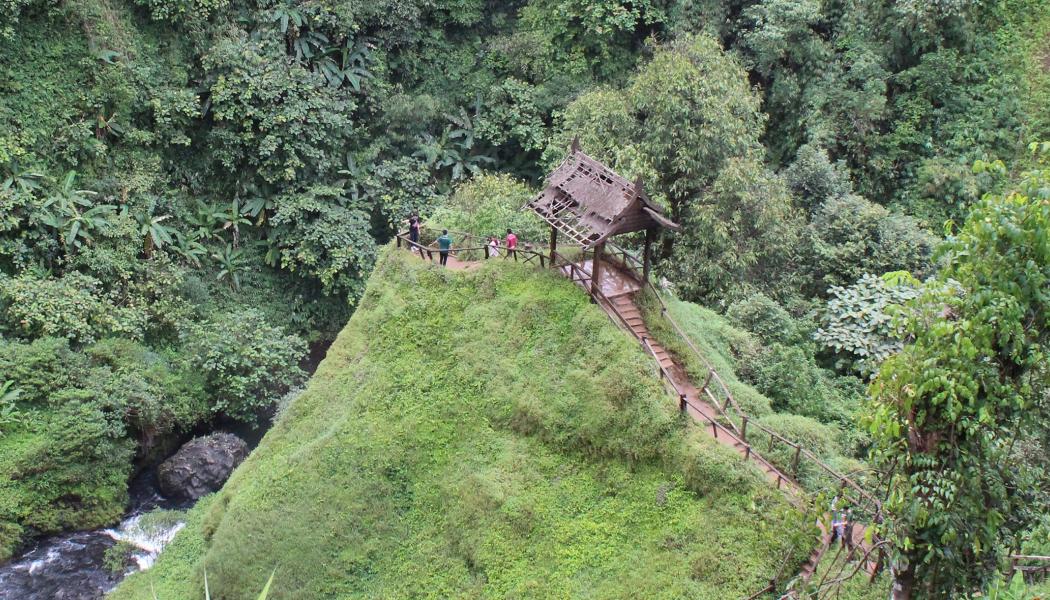 A scene from the Mekong River in Cambodia. Starting next year, Princeton's Novogratz Bridge Year Program will include a new location based in Battambang, Cambodia. Courtesy of Novogratz Bridge Year Program
Princeton's Novogratz Bridge Year Program will expand to six international locations
Princeton's innovative Novogratz Bridge Year Program will expand to six countries beginning in fall 2023, offering more incoming students the opportunity to participate in the tuition-free global service-learning program. Bridge Year will partner with new communities in Cambodia and Costa Rica, in addition to existing partnerships in Bolivia, India, Indonesia and Senegal.
"The incredible generosity of Princeton alumni, and in particular Mike and Sukey Novogratz, has made this expansion possible, and we are thrilled to offer Bridge Year to more students at Princeton in the year ahead," said Bridge Year Director John Luria. A total of 42 incoming first-years, seven in each location, will be selected for the 2023-24 academic year.
In Battambang, Cambodia, students will explore a variety of topics including wildlife conservation, activism in sports and the arts, and the country's ongoing process of truth and reconciliation following the fall of the Khmer Rouge.
In San Isidro, Costa Rica, students will have the opportunity to engage with Costa Rican youth as they explore issues of environmental conservation and climate justice, among other concerns.
"Princeton will continue to partner with on-the-ground organizations that have a history of facilitating meaningful community-based learning experiences and a strong track record for managing student health and safety," Luria said. Bridge Year will work with Amigos de las Americas in Costa Rica and Where There Be Dragons in Cambodia.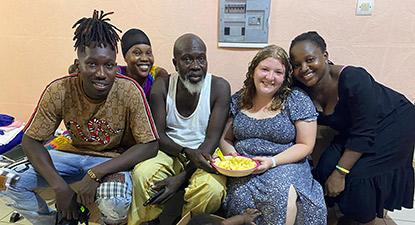 Bridge Year has provided transformative service-learning experiences to over 370 Princeton undergraduates since launching in 2009. Students spend nine months learning new languages, building relationships within partner communities and gaining an understanding of local community concerns. Locations have changed and expanded throughout the program's history.
"From rural homestays to the busy capital city, my Bridge Year experience has demonstrated the value of being comfortable with being uncomfortable, trusting others and seeking out different perspectives," said Claire Espinosa, who is currently based in Dakar, Senegal. "These months have shaped the way I reflect on myself and my surroundings, whether through conversations challenging conventional ideas of 'development' or discovering ways to find joy and gratitude in my everyday life."
Former Bridge Year students now on campus say the program changed their perspectives, unlocked new passions and better prepared them for college life.
"Bridge Year was the first opportunity I had to learn who I was outside of an academic context," said Lena Hoplamazian '24, who participated in Bridge Year India. "I was given the chance to learn about myself and another part of the world before diving into the Princeton experience, and I couldn't imagine the last three years of my life without that change in perspective."
Coley Martin '23 switched career paths after her time in Bolivia.
"I applied to Princeton as a molecular biology major, thinking I may want to go on the pre-medicine pathway. However, after participating in Bridge Year, I was able to reflect on what I really wanted to do with my life," Martin said. "During my nine months in Bolivia, I learned a lot about environmental justice through hands-on experiences, like visiting a glacier that was melting due to global warming. I realized I wanted to continue learning about environmental justice and switched my major to civil and environmental engineering. I'm grateful I was able to spend that time before Princeton learning about the world and about myself."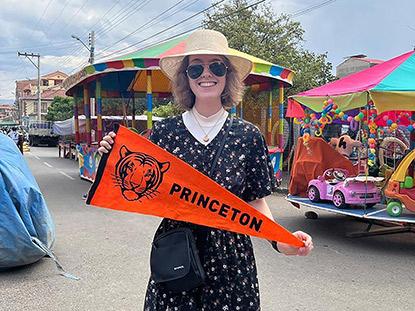 Long after Princeton, alumni still feel the impact of their Bridge Year experience.
"Through Bridge Year, I saw the value and meaning of working with people every day. Now I get that from the interaction with my patients," said Kenny Hubbell '16, a resident in internal medicine at the University of California-San Francisco. "While I still love to think about the details of pharmacology and physiology, the really rich and rewarding part of what I am doing is just sitting down with a patient and talking about their lives, their concerns and their health."
Agnes Cho '14 was among the first cohort of Bridge Year students. Now she works as a reentry housing project manager at the Just Cities Institute based in Berkeley, California.
"When I went on Bridge Year, I held a lot of assumptions about what my impact on the world could be. Underlying many of those assumptions were beliefs I had around what kinds of solutions people needed, and what development should look like," Cho said. "I learned how critically important it is to be able to challenge my own assumptions. It is so vital to listen deeply to people and to understand there is not a linear or direct path to helping people."
Members of the incoming Class of 2027 may apply to the Novogratz Bridge Year Program for the 2023-24 year after receiving Princeton's offer of admission. Program details and application information are available on the Novogratz Bridge Year website.
This article first appeared on the main University website. Michelle Tong in the Office of International Programs contributed reporting for this article.