Princeton Prize in Race Relations expands awareness, says PPRR chair Steven Marcus '10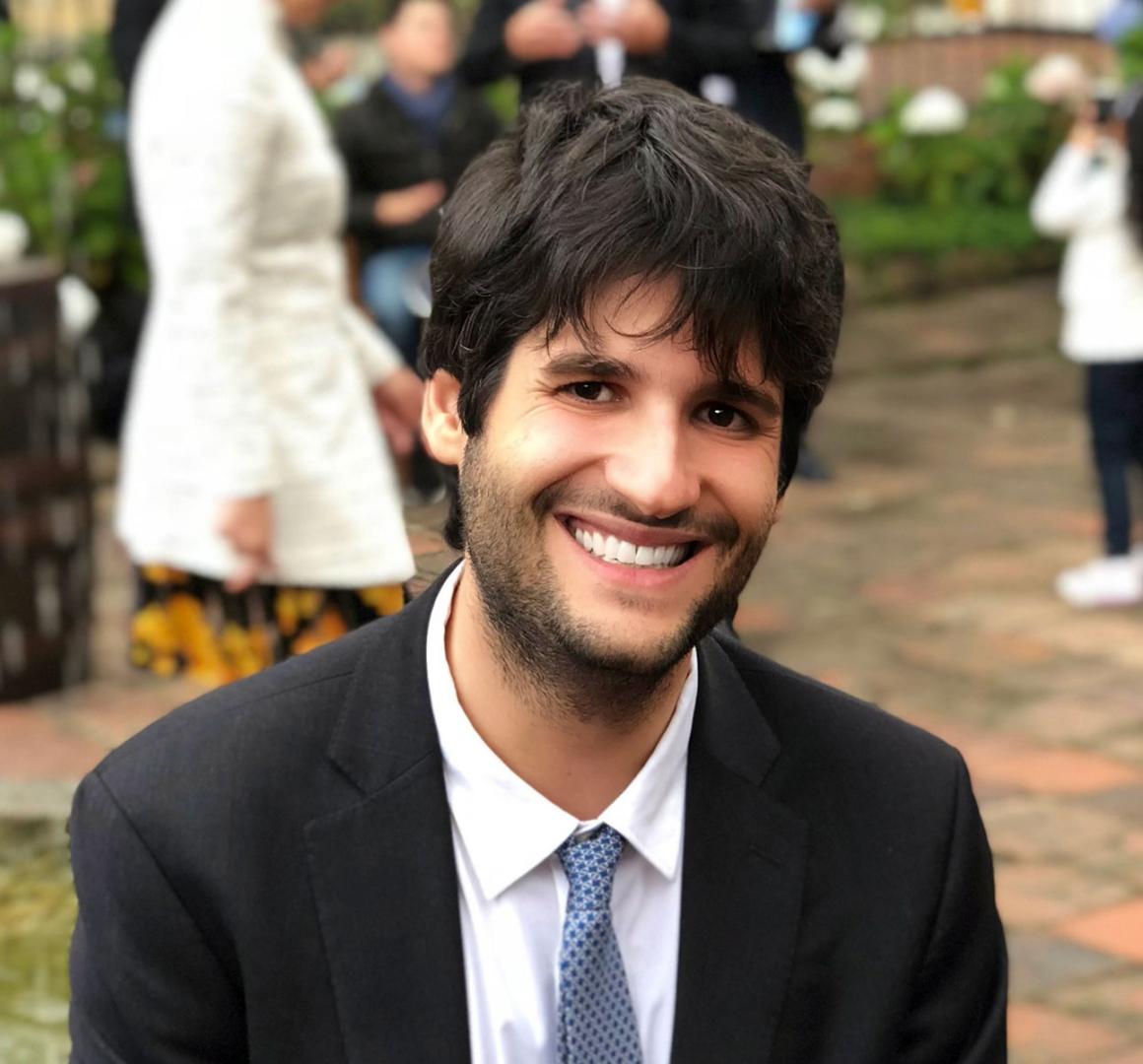 Rushing to a class in the School of Public and International Affairs during his senior year, Steven Marcus '10 paused to scan a flyer for a symposium on racial issues.
Teens from around the U.S. who had tackled the daunting task of improving race relations in their individual high schools would be on campus and recognized for their efforts.
 
"I remember seeing the flyer and thinking, 'I've been learning about the racial disparities in the criminal justice system, and here's this program that's dealing with racial disparities in another sphere,'" Marcus said. "It planted the seed in the back of my head: what an interesting alumni volunteer opportunity."
 
The flyer promoted the Princeton Prize in Race Relations (PPRR), conceived 20 years ago by Henry Von Kohorn '66. It honors high school students who, through their volunteer activities, have undertaken significant efforts to advance racial equity and understanding in their schools or communities. Prize recipients receive an award of $1,000 and an all-expenses-paid trip to Princeton for the Symposium on Race. They and recipients of Certificates of Recognition are also recognized at regional ceremonies and, if possible, at their schools.
 
Today, Marcus chairs the national PPRR board. More than 400 volunteers spanning the country from Boston, one of the first cities to offer the prize, to San Francisco are part of the alumni-driven effort.
 
Like the teens they honor, the volunteers are dedicated to a more inclusive society, and to addressing issues of racial inequity and developing better racial understanding. They review projects in 28 regions nationally and one at-large region that accepts applications from high school students who reside outside the existing regions.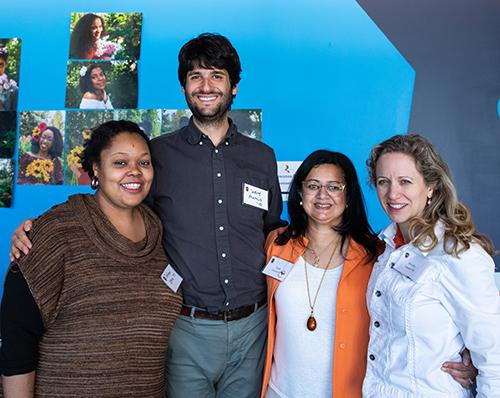 Committed to service
 
Marcus was drawn to Princeton by its informal motto of being in service to humanity, but was unsure of what direction his service would take. A sophomore-year advanced statistics class challenged him with a problem set calculating the effect of disenfranchisement laws that apply to people who have felony convictions.
 
"Something about that issue just struck me — the unfairness that someone who had served their time and had completed whatever punishment was handed down could be permanently barred from participating in our democracy," he said.
 
His interest piqued, he helped organize one of the Pace Center for Civic Engagement's first Breakout Princeton trips to investigate prison reform issues in Los Angeles, home to the largest jail system in the U.S., and talk with incarcerated people about their voting rights.
 
The visit to the jail made a lasting impression: "I can't overstate how shocking and dismaying the conditions in that jail were," Marcus said. "Since then, I've been trying to figure out what role I can play in making the system function more justly."
 
After graduation, Marcus assisted New Jersey residents' transition from prison back into society as a Charles W. Puttkammer '58 Criminal Justice Fellow (a two-year paid position focused on criminal justice reform), and signed on as a Princeton Prize volunteer. He stayed on with PPRR during his subsequent stint with the Manhattan district attorney's office. He kept up volunteering through New York University Law School studies and while clerking for judges of the Southern District of New York and the U.S. Court of Appeals for the District of Columbia Circuit.
 
His PPRR service continued while he worked as a public defender for the District of Columbia, representing adults accused of serious felonies and handling cases challenging systemic injustice through strategic civil rights litigation. Recently, he clerked for U.S. Supreme Court Justice Sonia Sotomayor '76 before joining the Washington, D.C., office of Skadden Arps.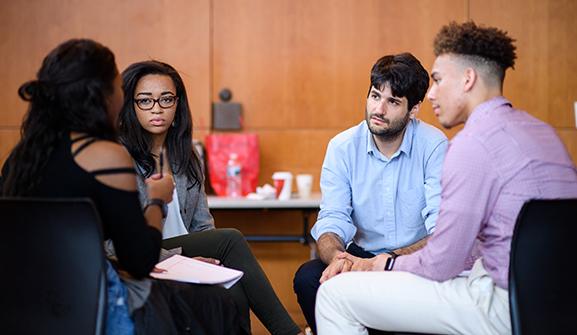 Inspired by the next generation
 
PPRR volunteers take on a wide range of activities, from promoting the prize in high schools to reviewing applicants' projects, selecting the winners and celebrating their accomplishments.
 
The projects cover a broad range. Marcus remembers a winner who organized a New York City-wide hackathon as a response to the inequity in access to computer programming across the city's school system. Geared toward students in underrepresented minority groups, but open to all students, the project aimed for collaboration on computer science projects to build apps, programs and code.
 
Another winner, the first from Alaska, helped reverse her school district's policy prohibiting the wearing of Indigenous regalia to graduation ceremonies. The Yup'ik and Inupiaq Alaska Native organized a successful letter-writing campaign to corporations, legislative bodies and villages to push for the change in the district. She also established an Indigenous Student Union to bring traditional activities and opportunities to her school.
 
"These are some of the bravest people that I've met, because they're sticking their necks out at school, and they're saying, 'Hey, something's not right,'" Marcus said. "That's a really difficult thing to do for anyone, but even more so for a student in high school and especially about racial justice. At the symposium, you get to meet someone who's been a hero to you on paper, and then you get to know them in person."
 
For Marcus, the benefits of involvement with PPRR extend even further.
 
"I've become close with alumni I never would have met otherwise, and I've expanded my own awareness of issues of race by talking and engaging with alumni who come from such different backgrounds and have such different perspectives, creating this space where we can have difficult conversations or disagreements, but learn from and understand each other."
 
The goal for PPRR's next 20 years, he added, is more than simply keeping up this good work.
 
"I always hope that we put ourselves out of business," he said. "I always hope that young people no longer need to carry the burden of raising their voices in schools and communities. But if the past 20 years are any indication, I think that the program will only become more important and have more impact in schools and communities. I hope more alumni volunteer for the Princeton Prize."