Repaying a Debt to Princeton—and to the United States: Fernando L. Aenlle-Rocha '83
Fernando L. Aenlle-Rocha '83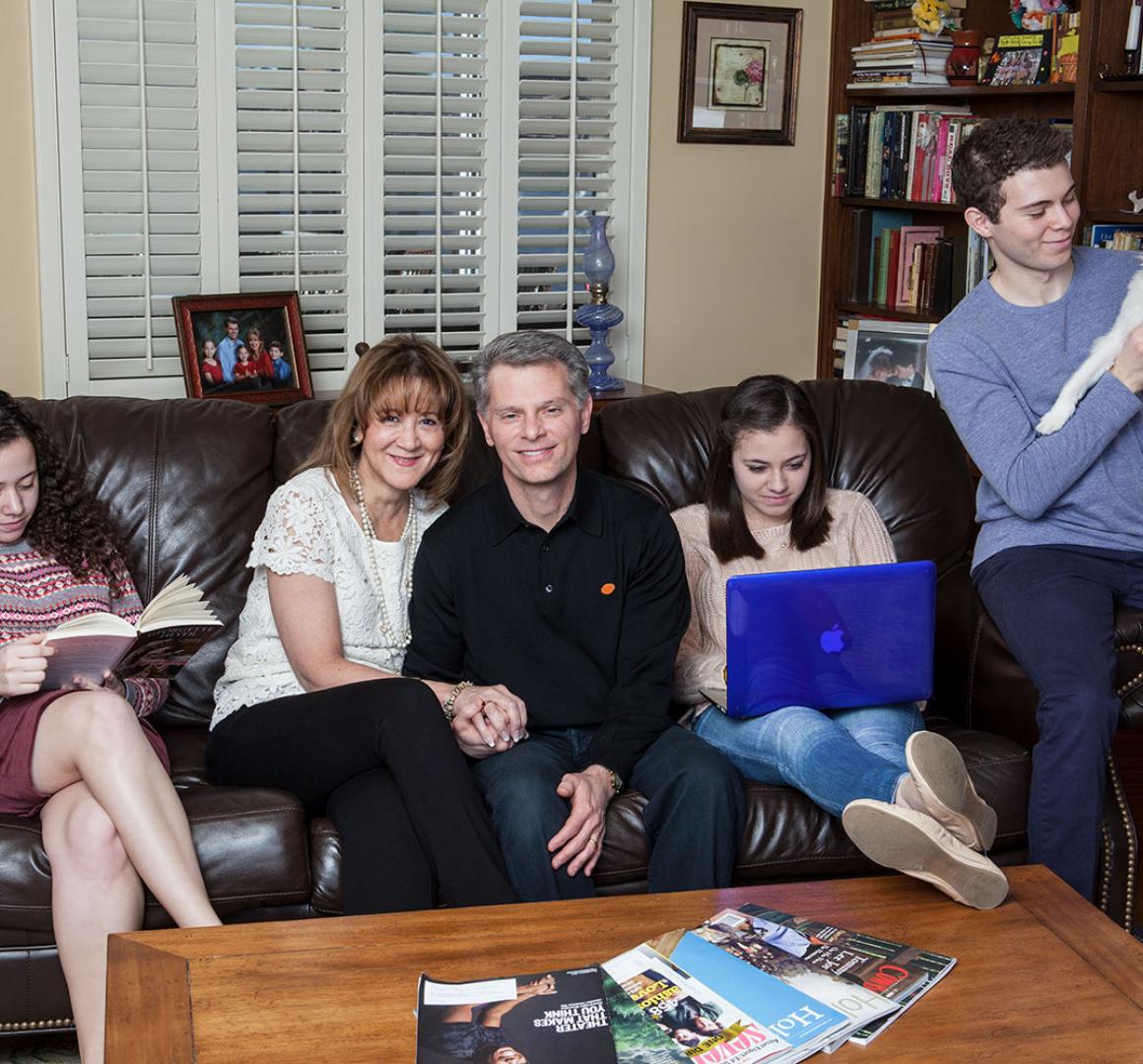 Fernando L. Aenlle-Rocha '83 often called home from his college dorm room, anxious about his ability to succeed academically at Princeton. "I'm really not sure I can survive this place," he would tell his parents. 
From their small two-bedroom apartment in an immigrant, working-class enclave in Miami, his parents patiently reassured him again and again that he could do it, that all would be OK. His parents knew what it felt like to be uncertain about the future and begin a new life. In 1963, when Aenlle-Rocha was not quite two years old, the family left everything in Cuba and sailed to America to escape communism and his father's imminent trial for alleged counterrevolutionary activities against the Castro government. The trial likely would have led to a lengthy prison sentence.
His parents, of course, were right. Everything did turn out well for Aenlle-Rocha, an only child who was the first in his family to attend college. Along the way, "Princeton transformed my life," he said. "It began the process of opening my eyes to opportunities and the rest of the world." After college and law school, Aenlle-Rocha served as a prosecutor for 12 years before moving into corporate law. Today he's the father of three and an active volunteer for the University and his community. At Princeton, he said, "I learned to fit into America."
Aenlle-Rocha is so thankful for the "remarkable gift" of his Princeton education—and the generous financial aid that made it all possible—that he designated Princeton as the beneficiary of a portion of a trust he established in his will. 
"I want to make sure that Princeton wins, that Princeton gets more than I got because that will make me feel like I'm repaying my debt of gratitude," said Aenlle-Rocha, who paid only a few thousand dollars in student loans to attend college—financial aid covered the rest. 
Out of Place and Insecure
Although Aenlle-Rocha eventually found his place at Princeton, the first couple of years were a struggle. When he arrived on campus to begin his freshman year, he had never been out of the state of Florida and felt unprepared for the University's academic rigor even though he graduated high school with the highest GPA in his class. 
"It seemed that everybody else was way smarter," said Aenlle-Rocha. He remembers telling a classmate that he was enjoying Ernest Hemingway's The Sun Also Rises, one of the many American classics that he read for the first time at college. The classmate replied that she already had read that novel many times.
Armed with a fierce work ethic and a determination to integrate into his new life, he studied constantly, joined Cottage Club, and took advantage of opportunities: He spent a summer in Nicaragua conducting research for his senior thesis in the Woodrow Wilson School and a semester working in London for a member of the House of Commons. "I kept pinching myself, walking through the halls of Parliament," he said.
By senior year his insecurity had faded: "I started feeling a sense of true confidence," he said.
Creating Opportunities for Others
That same work ethic has carried through his life. Despite his demanding job as a partner at the law firm of White & Case LLP in Los Angeles, where he specializes in "white-collar" criminal defense, internal investigations, and corporate compliance, he makes time to serve as a Princeton Alumni Schools Committee chair for one of the regions in Los Angeles. As president of the Mexican American Bar Foundation, he raises scholarship funds for Latino law students. And he volunteered on the board of an educational foundation for eight years. 
Aenlle-Rocha doesn't take for granted the gift he received from Princeton—or from the United States. "I earned my way into Princeton, but I wasn't entitled to it," he said. "Some people I don't know in the Admission Office saw fit to give me that opportunity." In the same way, he said, people in the US immigration office gave his family the opportunity to come to America. Part of the reason he served as a state and federal prosecutor was to repay the United States by engaging in public service.
As for Princeton, "It's people who donated to the University long before I walked in the door who made it possible for me to go to there," he said. Now it's his turn, he added, to do the same for future generations.
---
For more information on including Princeton in your estate plan or making another kind of planned gift, contact one of our philanthropic advisors in the Office of Gift Planning at 609.258.6318, or e-mail GiftPlanning@princeton.edu.