Reunions adds to many happy returns for Dean Gene Jarrett '97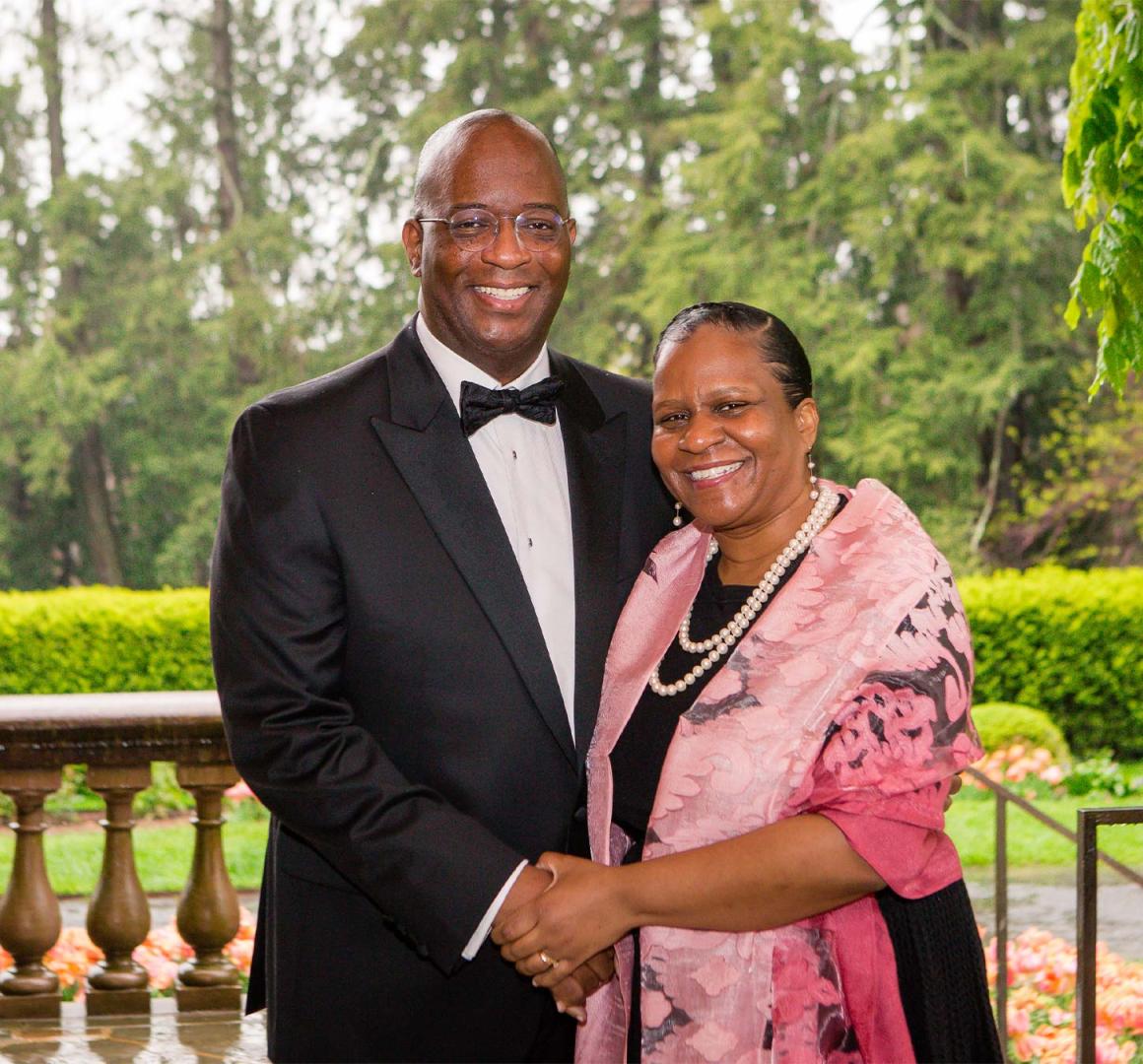 Photo by Andrea Kane
Among those rejoicing for in-person Reunions 2022 is Gene Andrew Jarrett '97, who can count a few more reasons to celebrate Princeton this year: his 25th reunion with Princeton's 250th Commencement class; his summer 25th wedding anniversary with his first-year crush, Renée Boynton-Jarrett '97; the June release of his biography of Paul Laurence Dunbar on the 150th year of the pivotal writer's birth; and Jarrett's recent return to Princeton as its new dean of the faculty.
On the job in Nassau Hall since last August, Jarrett, who also is the William S. Tod Professor of English, plans to take a nostalgic walk on campus with Renée as part of his Reunions weekend. They may amble from Forbes College, where they first met, to Murray-Dodge Hall, where they married, and Prospect Garden, where they posed for wedding photos.
 
He may stop by the Engineering Quad, where he wrote code and studied computational mathematics with Yannis Kevrekidis, the Pomeroy and Betty Perry Smith Professor in Engineering, Emeritus; and stroll to 185 Nassau, where he discussed literature with the late Toni Morrison, the Robert F. Goheen Professor in the Humanities, Emerita.
 
And he'll relish once more marching the P-rade route, which he has walked with Renée and their three children in previous major reunions.
 
"It sounds strange, but I've been on campus since August, and I really haven't had a chance yet to enjoy it nostalgically because I've been focused on doing my job," Jarrett said. Reunions will give him time to take in his connection to Princeton past and present.
Scholarly Formation
 
The Jarretts met at first-year orientation when he asked Renée for directions. "She pointed — and I think that's been the story of our lives where she's pointed me in the right way to go," he said of Boynton-Jarrett, now a Boston University School of Medicine professor, pediatrician and social epidemiologist.
 
Before Princeton, Jarrett excelled in math at Manhattan's top-rated Stuyvesant High School. Princeton "was the most beautiful campus I'd ever been to," he said, but "I was adjusting to being in this environment after living in New York City."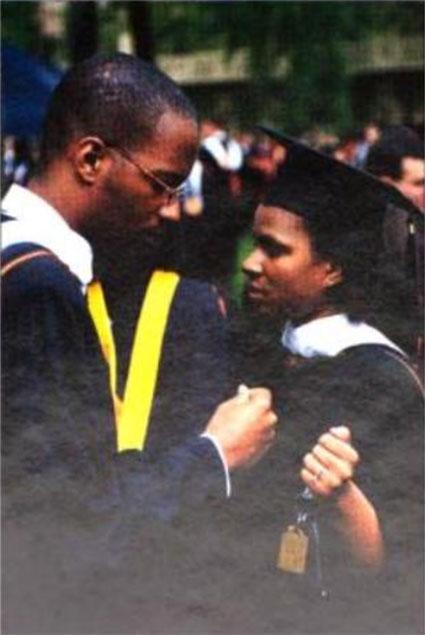 He also faced the challenge of exploring a liberal arts education and high expectations — his own and of those all around him. "We all had high expectations for each other as students, and the faculty had high expectations for us," he said. "Being in a position to pursue your dreams academically and professionally, you were in a kind of a pressure cooker to be successful."
 
His professors — in addition to Kevrekidis and Morrison — inspired him, including emeritus mathematicians Robert Gunning *55, a former dean of the faculty, the late John Horton Conway, who was the John von Neumann Professor in Applied and Computational Mathematics, and Arnold Rampersad, emeritus English and African American studies professor.
 
Beyond the classroom, Jarrett played basketball, ran for exercise and drove the campus shuttle van for his senior-year student job. On his three-hour shifts, when the ridership was light, his future wife would ride along.
 
"I mostly studied," Jarrett said. "There wasn't a lot to do, and I didn't have a car. Renée and I were very close, and she and I would have long conversations while I was driving."
 
Now students whiz by on electric scooters as well as ride campus shuttles, but Jarrett doesn't see other drastic differences. "Then and now there's a great sense of affiliation with the campus culture among the students: Princetonian pride," he said.
 
Jarrett would have considered pursuing a double major in mathematics and English if the University offered that possibility. During his junior year, he produced a math project on nonlinear dynamics and chaos and another in African American literature as he tried to decide in which direction to go.
 
"By the time I got to my senior year, my love for literary studies was quite deep," he said. Helped along by the mentorship of Professor Morrison, English won out. Jarrett added certificates in applied and computational mathematics, African American studies and American studies, pointing him towards his doctorate in English at Brown University.
 
Only once in his four years on campus did Jarrett venture into Nassau Hall. He attended a second-floor meeting on the Mellon Mays Undergraduate Fellowship, which encourages underrepresented students to pursue professorial careers. Jarrett became a Mellon Mays fellow.
 
Now Jarrett has a first-floor office in Nassau Hall and a determination to ensure that undergraduates continue to have faculty mentors as influential as the ones he himself experienced.
 
Coming Full Circle
 
Before his return to Princeton, Jarrett's scholarly and academic administration career took him up and down the east coast, most recently as the Seryl Kushner Dean of the College of Arts and Science and professor of English at New York University.
 
Landing back at the University was a surprise. "I never imagined working at Princeton, because when I was a student, it was rare for undergrads to go into a doctoral program here," he said. "The rhetoric was mostly that you should go off into the world, so to circle back as a faculty member was completely unexpected."
 
But his affection for Princeton never wavered. Even though he was a professor elsewhere, he returned to campus for Reunions, kept current through reading the Princeton Alumni Weekly and through contact with colleagues in his field, and amassed a formidable collection of orange ties.
 
When his children recently visited Princeton, they stopped at his Nassau Hall office. Princeton became not only where Mom and Dad met, but now, where Dad works.
 
Jarrett's relationship with the University has evolved as well.
 
"I was intellectually reared here at Princeton. I am in some ways an embodiment of how Princeton can impact someone's life," he said. "I have this fundamental belief that our faculty can continue to have that kind of impact. The fact that I was once a student here gives me great faith in the promise and the success of our faculty. That's my inspiration."