For Rishi Jaitly '04, Orange & Black Day isn't just once a year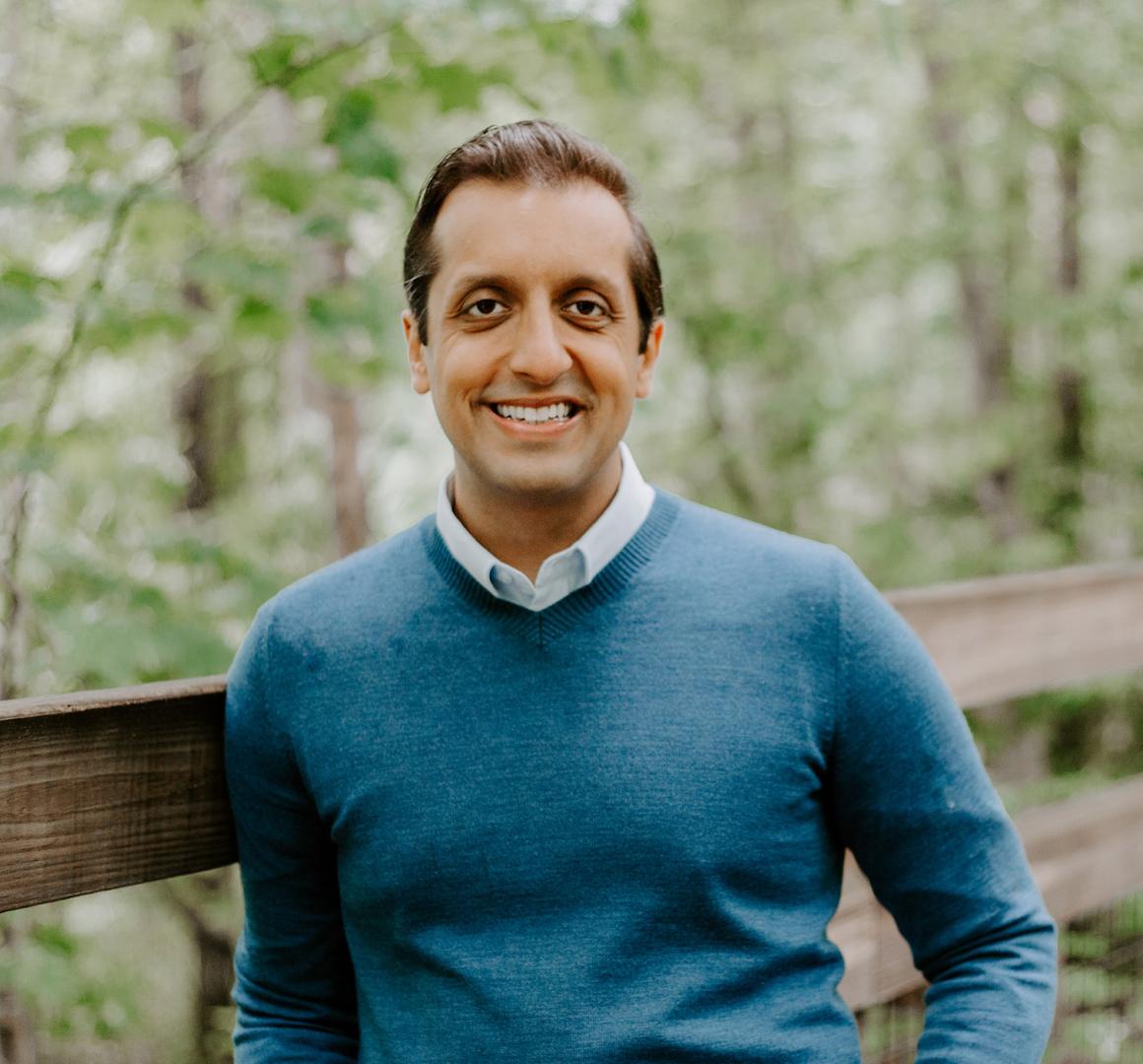 Jill Ferrell Photography
"Princeton was the first place and community where I felt deep attachment," said Rishi Jaitly '04.
Almost intuitively, Jaitly felt that welcoming embrace even before he set foot on campus in 2000. From the moment he opened his acceptance letter on April 1 to the day he moved in to his dorm, he felt the orange-and-black spirit. "That summer, I remember just feeling a growing sense of awe and wonder at this opportunity to be a part of something much bigger than myself," he said. "Even before I arrived at Princeton, I found myself thinking, 'I want to serve; I want to lead; I want to be a part of this big, storied community.'"
Once on campus, he was not disappointed. Inspiration appeared everywhere: in the historic buildings, in his new classmates, in his professors. He attended a panel that featured Eddie Glaude Jr., now the James S. McDonnell Distinguished University Professor and chair of the Department of African American Studies. "He said something to the students I'll never forget," Jaitly said. "'Princeton is your training ground.' What he was trying to get at was: all the ways in which you want to shape the world — shape this campus first. And I remember absorbing that fully."
Jaitly didn't waste any time. As a first-year student, he was elected vice president of the Class of 2004, an office he would hold all four years. He chaired the USG Projects Board, which oversaw funding for nearly 300 Princeton student organizations, and helped launch '04 United, a program that encouraged RA groups from different residential colleges to work together to plan events. "Everything I did across all the programs I created and cared about centered on campus inclusivity," Jaitly said.
In 2004, he was one of nine seniors honored with the Spirit of Princeton Award "for their positive contributions to campus life during their years at Princeton," and was the recipient of the Class of 1901 Medal, which recognizes the senior who, in the judgment of the student's classmates, has done the most for Princeton. Around campus, some students called him Mr. Princeton without a hint of snark, and he ultimately was elected by his peers to serve as the Young Alumni Trustee upon his graduation.
SHOWING HIS COLORS
A few years after graduating, Jaitly, a native New Yorker, moved to Asia, working as an executive for Google in India and then Twitter in India and Singapore. Separated from Princeton by an ocean, he felt his bond with his alma mater tested. "I think living internationally gave me more empathy for alums who have found it harder to stay engaged," he said. "For alumni who aren't able to get back to central New Jersey, it can be challenging to feel seen."
As someone whose career centered around technology and the role the internet can play in bringing people closer together, Jaitly brainstormed how the Princeton alumni community could become more inclusive, more representative and more active. "I began to think about the Princeton of the future, a century from now: what our alumni body will look like, where our alumni will be, and how they'll be connecting with each other," said Jaitly, who co-founded Times Bridge, a venture firm that connects international businesses with the Indian market, in 2016. "I had to assume that community would include a digital ritual of sorts, too, to coexist with all the other traditions we have on campus."
Jaitly imagined an online celebration of Princeton spirit and values, and when he returned stateside and joined the Alumni Council in 2019, he raised his hand. "In service of speaking on behalf of alumni who have had experiences on other continents, I planted the seed then around the creation of Orange & Black Day," said Jaitly, who now chairs the Alumni Council's Communications and Technology Committee.
"I felt a need to ensure that the Princeton alumni experience wasn't one size fits all," he said. "I thought all the best University engagement initiatives are the ones that have a wide open door, don't presuppose what engagement ought to look like, and meet alumni where they are."
The Council's then-chair, Rich Holland '96, embraced Jaitly's suggestion and current chair Mary Newburn '97 led the effort to launch Orange & Black Day last Oct. 22, the 275th anniversary of Princeton's charter. Thousands of Tigers from every continent welcomed the new Princeton tradition by putting on their boldest Princeton colors, snapping selfies and sharing them online on social media.
"I was getting chills seeing so many of the ways in which people were celebrating Princeton and our unique community and mission, around the world and on campus," Jaitly said. "Coinciding with the coming to life of campus following the worst of the pandemic, it felt meant to be."
Following last year's success, plans are well under way for the next Orange & Black Day on Oct. 22.
THE POWER OF PLACE
Two decades after Princeton, Jaitly knows the quote almost by heart. He remembers walking into lectures at McCosh 50 and feeling those engraved words above the door deep in his soul:
Here we are taught by men and gothic towers
Democracy and faith and righteousness
And love of unseen things that do not die.
"Princeton gave me depth of feeling, depth of attachment to high purpose," Jaitly said. "It's an institution rooted in ancient truths but is also one pushing at all-things tomorrow. I've founded causes and worked for companies that didn't exist when I was an undergraduate, but a reason I've been successful, I think, is the enduring capacity and creativity that Princeton gave me — and gives all of us."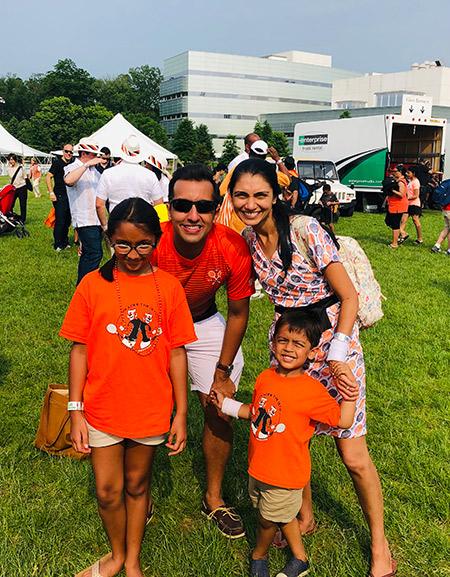 In August, Jaitly returned to education and campus life, accepting a position as a distinguished fellow and a professor of practice at Virginia Tech. Between his stints at Google and Twitter, Jaitly co-founded Michigan Corps, an online service platform inspired by the Peace Corps that empowers citizens to use the Internet to advance community change; was a director of the Knight Foundation; and was director of strategy for College Summit (now Peer Forward), which works to increase college enrollment rates at low-income high schools.
"A lot of people have been understandably curious about my ability to lead at Google, at Twitter and in venture capital without traditional business or engineering credentials," said Jaitly, who graduated from Princeton with an A.B. in history and a certificate in American studies. "I don't have a neat answer, except to say that deep-seated conviction and curiosity, in my case around the place-based potential of technology and the humanities, can carry a career and a life of meaning."
His family — wife, Anuja, and children, Siyah and Soleil — have settled into their new home near the Blacksburg campus, where Jaitly joined the university's Center for Humanities and leads the digital transformation and scientific collaboration area of the Academy of Transdisciplinary Studies.
"Thinking about and acting on the role technology can play in placemaking, and in positive civic change more generally, has been a throughline in my career," Jaitly said. "Part of what I'm really enthused about doing at and from Virginia Tech is to ensure the next generation of leaders in the field feel not just attached to bits and bytes, but also to higher-order themes and truths as well, many of which I first encountered at Princeton — namely place, service and community."
To learn more about Orange & Black Day, watch the new video.