Robin Resch *03 wove Reunions jacket designs together to create a 'vibrant, collective tapestry'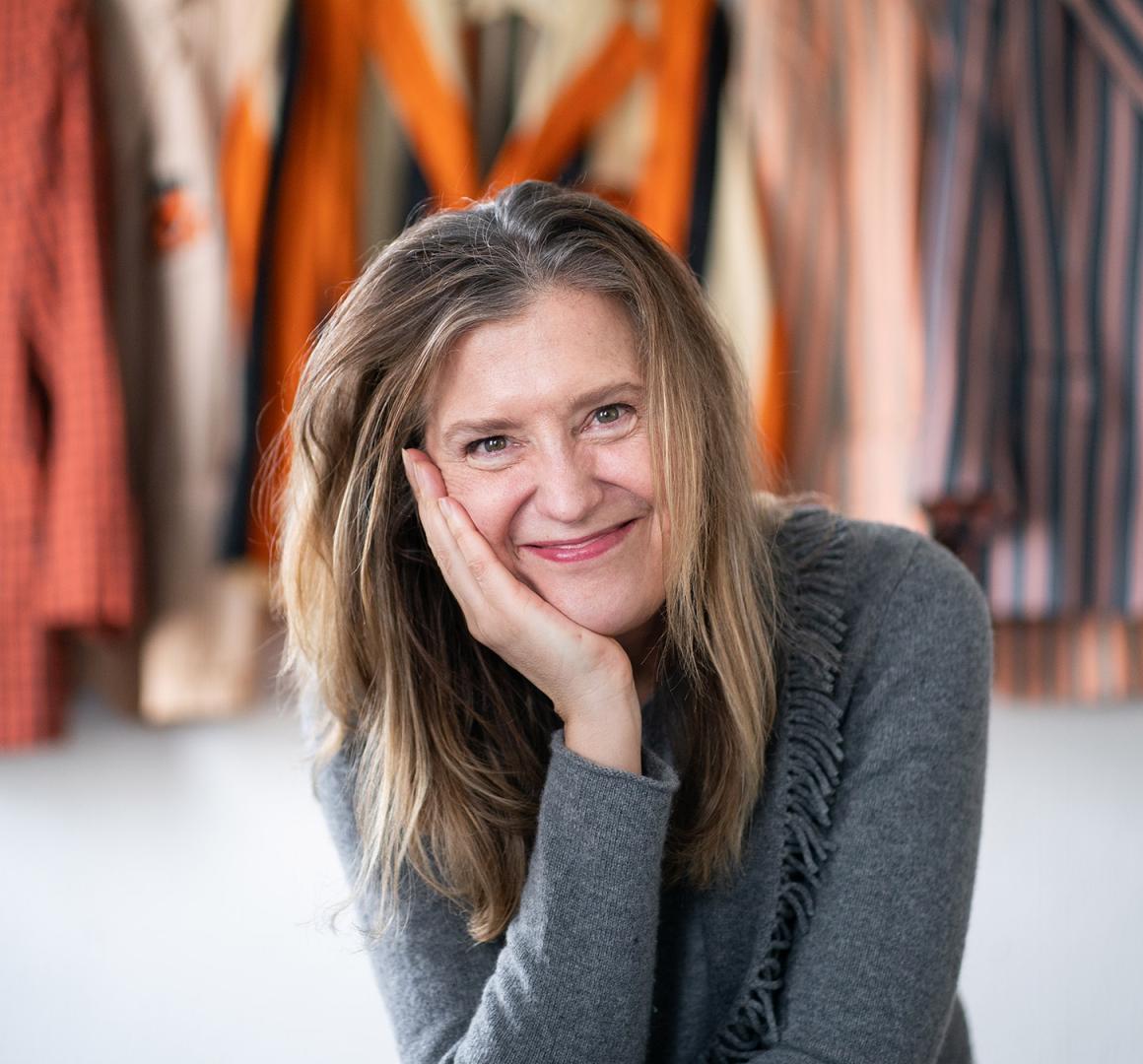 Photo: Tori Repp/Fotobuddy
When Robin Resch *03 was a graduate student in the School of Architecture pursuing her master's degree, she was a single parent of two young children and did not have much time for Reunions. But urged by classmates and friends, she went with her youngsters to catch a glimpse of the famous P-rade and see what all the hubbub was about.
"I have a vivid memory of walking up from Lake Carnegie with my kids and seeing the oldest Princeton alum marching down the hill," she said. "He had a beautiful class jacket with a straw boater hat from the 1920s. And then after him, it was a progression of all these fantastic outfits that was unlike anything I had ever seen. It was like a historic fashion show, and I was just blown away by the creativity and energy of the whole experience."
Resch has a gift for seeing the world through an artistic eye. Her parents were creative professionals who encouraged her photography skills, and before her undergraduate years at the University of Michigan — where she majored in art history — she spent a year in Italy with the American Field Service, living with the family of Michelangelo Pistoletto, a renowned contemporary artist. Dinners with the Pistolettos were large, vibrant gatherings, attended by numerous artist friends who passionately discussed the Italian and international art scenes. "Those dinners were absolutely formative for me, in terms of the exposure to the contemporary art world," Resch said. "I definitely resolved to study art from that experience."
During college, Resch received a Guggenheim Internship to work at the Peggy Guggenheim Collection in Venice and studied for a year in Paris at the École du Louvre. After Michigan, Resch worked in the fashion industry in New York for Karl Lagerfeld and then moved to the Netherlands, where she helped establish and co-edit The Witte de With Cahiers, a contemporary art review based in Rotterdam. She returned to the U.S. to enroll at Princeton's architecture school, where it was the photography classes that made the deepest impression. She studied with legendary professors Peter Bunnell, who had been the first photography curator at the Museum of Modern Art, and Emmet Gowin, then head of Princeton's Visual Arts Program. "Emmet is a deep, rich soul, who is all about the humanity of life in every moment, and being in his class was this huge embrace of: 'Why are we here? What's our meaning and what are we doing with it?'" Resch said. "It was exactly what I needed."
After receiving her master's degree in architecture in 2003, Resch opened a photography and design studio in an old barn in downtown Princeton and set about building a portfolio of artistic portraits and emotive landscapes. She photographed Michelle Obama '85 when the First Lady visited Princeton in 2012, and in 2018, Resch began a portrait project that took her cross-country, "Taking Pause." In this ongoing project, she asks participants to answer the question, "What is irreplaceable to you?" and turns each participant's response into a triptych that includes two distinct portraits and their own brief writing describing their choice.
"For me, I think my happiest moments are when I connect with people," Resch said. "An important thread of [the 'Taking Pause'] project is trust; people trust me with something that's intimate, possibly, or deeply personal."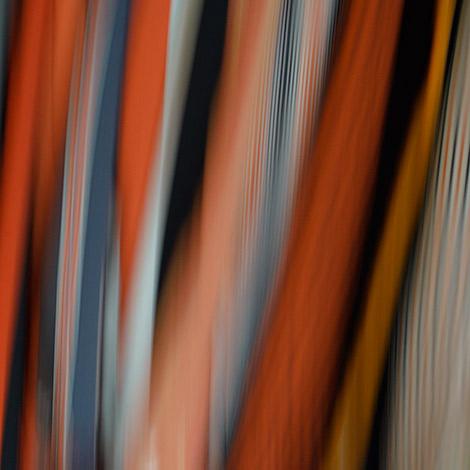 Resch was named the 2020-21 Anne Reeves Artist in Residence at the Princeton Arts Council in collaboration with the Princeton University Humanities Council, for which she continued her work with "Taking Pause" locally during the pandemic. These portraits were exhibited as banners in Nassau Street's Dohm Alley in 2021.
When Resch was invited to contribute the cover for this year's Reunions program, she immediately thought back to that initial P-rade. "I have a strong memory of those jackets, and I wanted to focus on that incredibly rich and unique tradition. I wanted to convey the energy, creativity and diversity of the Princeton community that is expressed during Reunions, in part through the powerful imagery of the stripe," said Resch, who researched the Bob Rodgers '56 Reunion and Beer Jacket Collection that is preserved online by the Princetoniana Committee.
"Each class creates its own interpretation of the stripes but by putting the jackets together in this way, all these expressive stripes become like threads that weave together to create a vibrant, collective tapestry — another dynamic fabric that is analogous to the multi-dimensional and vibrant nature of the contemporary Princeton community."
Resch's artwork and commissioned portraits can be viewed at www.robinresch.net and www.robinreschstudio.com. To celebrate Robin and other graduate alumni on social media, use #PrincetonStar and #Reunions.