Anthony Noble *01 and the challenge to improve something that's already great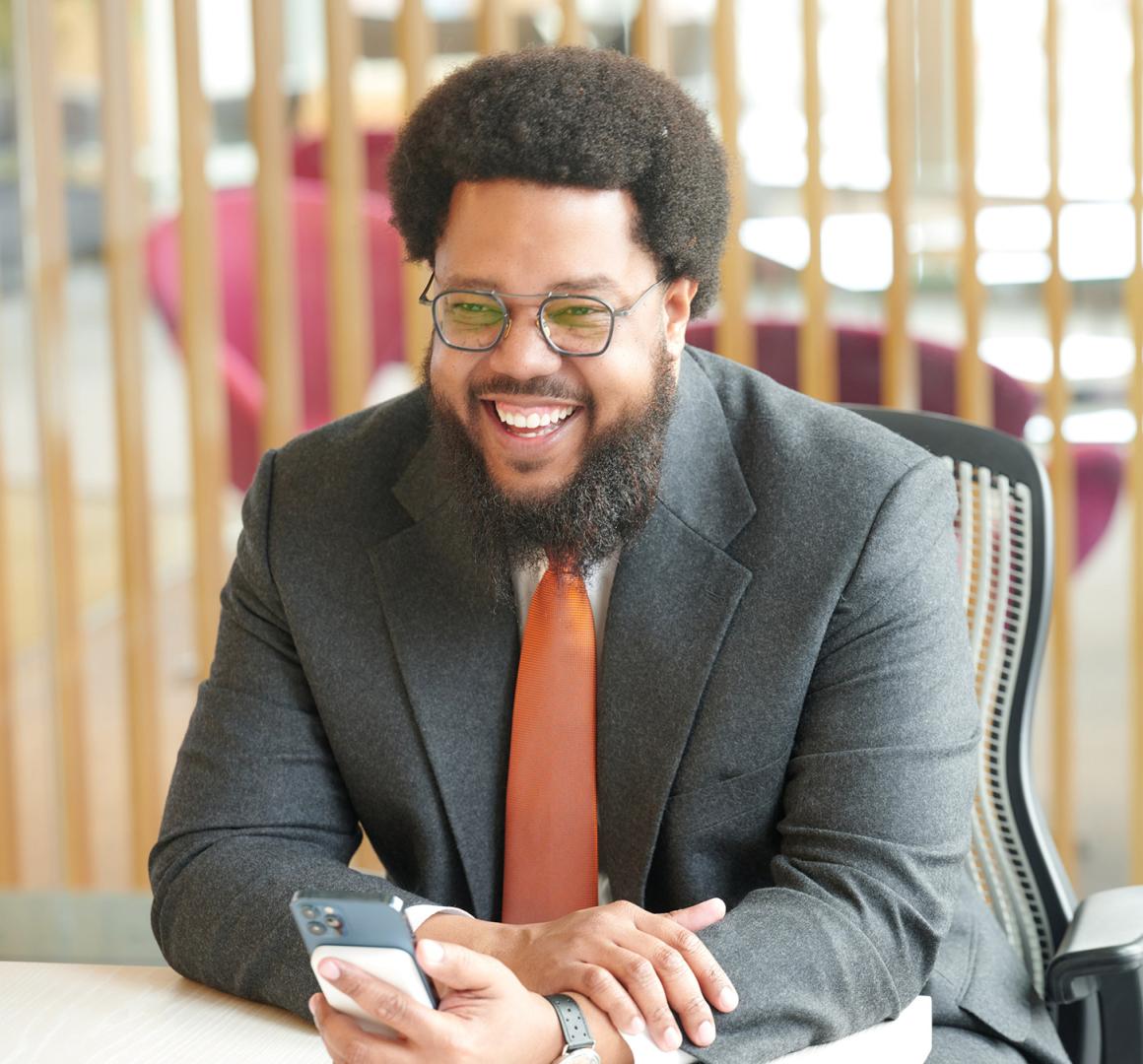 Photo: Delane Rouse
For all the lessons that Anthony Noble *01 absorbed at Princeton during his graduate studies, the greatest classroom may have been Shultz Café, the eatery in Robertson Hall. There, on any given weekday afternoon, he might be seated next to Daniel Kahneman or Ben Bernanke, Princeton professors who are now Nobel laureates.
"That ability to sit shoulder-to-shoulder with your professors and your peers and just have run-of-the-mill conversations about their area of expertise or what's happening in the world — or what's happening in your world — was so welcoming," said Noble, senior vice president and chief strategy officer at the American Tower Corporation in Boston. "They were so personable, demonstrating how the smartest person in the room doesn't have to lose their human touch."
That human touch became a defining aspect of Noble's Princeton experience, and a major reason that he became active in the alumni community. While studying at the School of Public and International Affairs, he not only received academic and career guidance from faculty members like Uwe Reinhardt and Cecilia Rouse, but he marveled at the number of alumni who came back to campus to meet with students, generously sharing their time and knowledge with Noble and his classmates.
"The Princeton community has done an exceptional job of instilling the values of the University in alumni engagement," he said. "When I think about the alumni who advised me during my time as a graduate student, I can't help but feel it's my duty to do the same for today's students."
In 2018-19, Noble served on the steering committee that helped plan Thrive, the campus conference celebrating Black Princeton alumni. The three-day event was an enormous success, and Noble found the event's preparation and camaraderie especially rewarding. Soon after, he was invited to join the Committee to Nominate Alumni Trustees (CTNAT), and he leapt at the opportunity.
"One of my favorite parts of being a Princeton alum is voting for alumni trustee every year," Noble said. "Just seeing what your fellow alums are up to, what they are passionate about, how they use their time and talent; it is always so incredible. When you're serving on the committee, you're doing the research to build a ballot, so you really get a chance to see how exceptional members of this alumni community are."
Last July, Noble became chair of CTNAT, and he was impressed by the dedication of his fellow volunteers. "I think what stands out the most to me is how seriously the committee takes its duty," he said. "Just the thoughtfulness and how much care they put into doing the research, asking tough questions, finding a way to put the best interests of the alumni community and the University above everything else."
Noble was hardly surprised. "Princeton is one of those rare places where the impossible is practical," Noble said. "You want to be a part of that. You want to help push things forward, to improve on something that's already great and make it better for the next generation."
There are two slates of candidates for the 2023 Alumni Trustee Election. Polls will open on April 11 and will close on May 17. For more information visit: alumni.princeton.edu/ctnat