For Daniella Cohen '22, the Princeton Prize in Race Relations is more essential than ever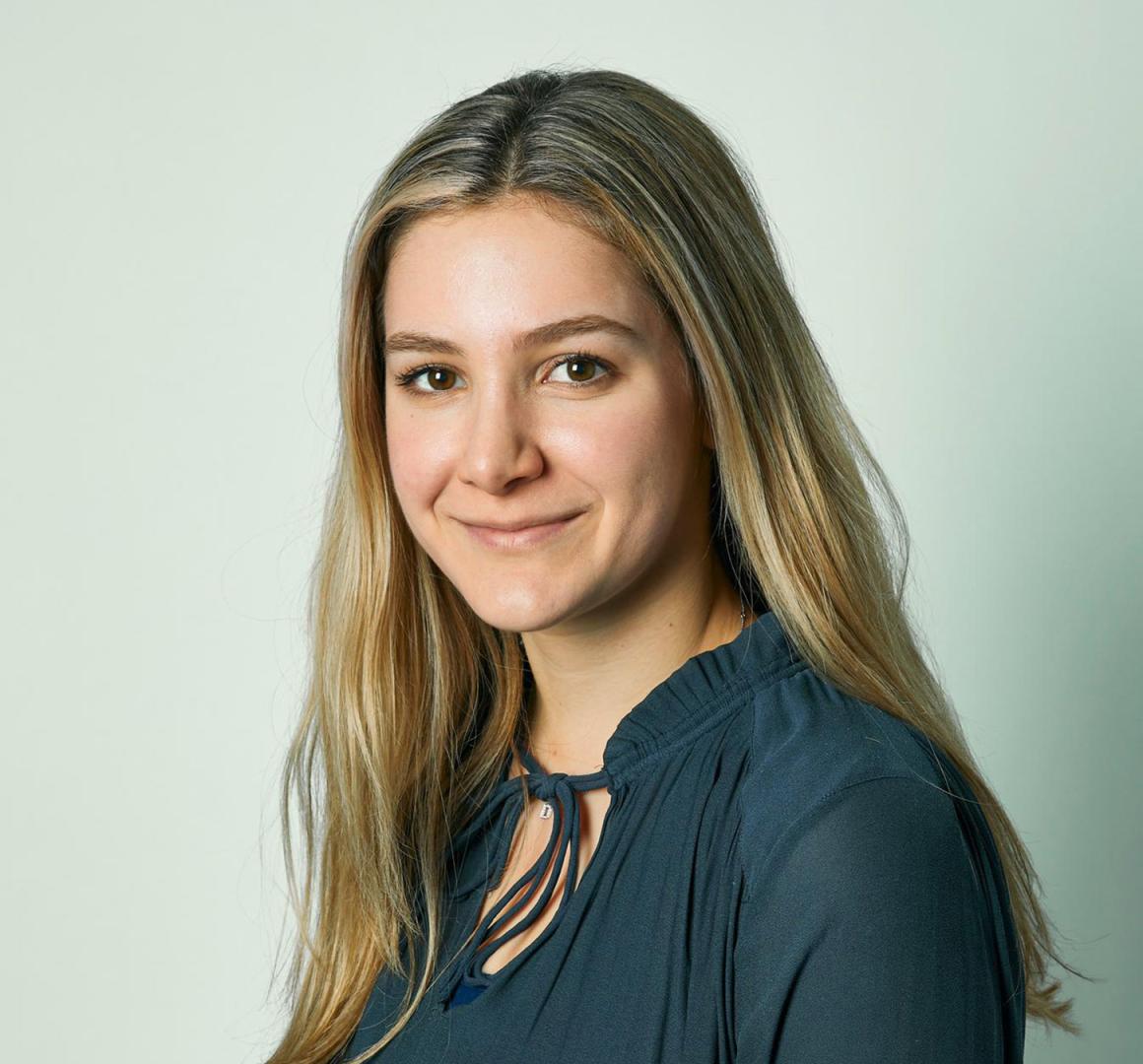 In an era of email and texts, it is easy to forget the simple joy of opening a mailed letter from a friend — even one you've never met. For two years when Daniella Cohen '22 was still in elementary school, she and her classmates sent letters to children from other parts of the world — especially war-torn or impoverished regions — in hopes of cultivating friendships that might help make the world a better place. None of her previous letters ever received a response — until she heard from Suma: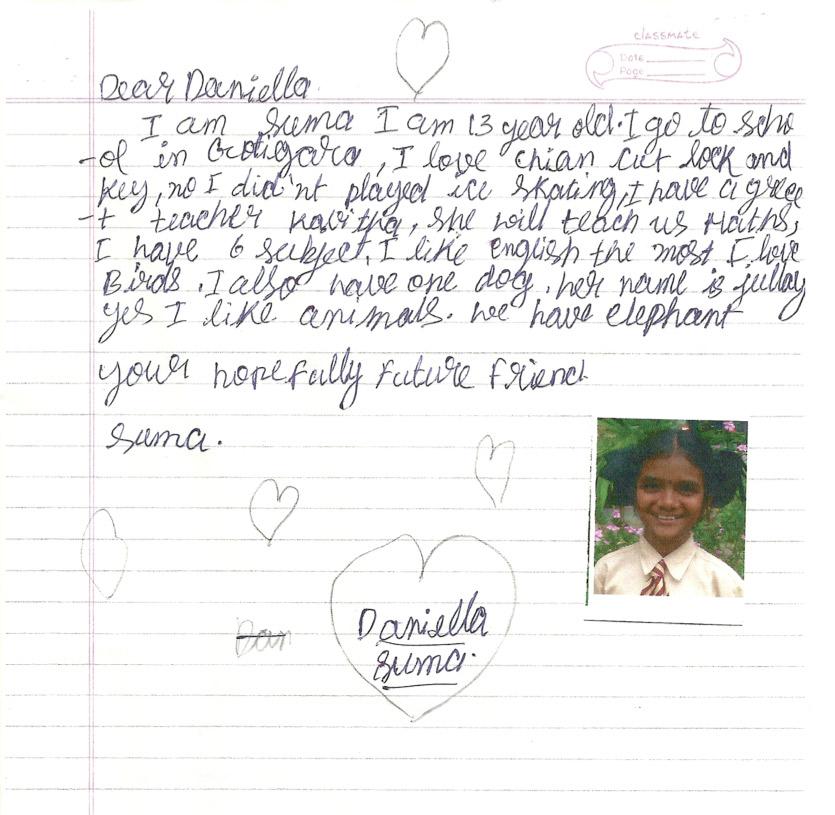 The letter from Suma and their subsequent pen-pal correspondence changed Daniella's life. "I just fell in love with letter writing," said Cohen, who co-founded GIVE, a non-profit that connects students around the world through pen-pal writing exchanges, while she was still in elementary school. "Before Facebook or Instagram, this was a rare opportunity to build empathy and cross-cultural understanding. Writing and reading those letters to students in India, Uganda, Rwanda and other countries opened up my world. It even changed one of my teacher's curriculum."
In 2013, when Cohen was still a freshman at Highland Park (Illinois) High School, her efforts with GIVE were recognized by the Princeton Prize in Race Relations (PPRR), the annual award that honors high school students who, through their volunteer activities, have undertaken significant efforts to advance racial equity and understanding in their schools or communities. In April of that year, Cohen came to Princeton for the PPRR Symposium, which welcomed all the honorees from around the country. Over the weekend, Cohen bonded with other high school students who were making an impact in their own communities.
"I remember staying up late, learning about everyone's different projects, and having conversations about the work that that we were doing," Cohen said. "Getting the prize was certainly a catalyst for GIVE in many ways, but I think the most important thing that I took away from the symposium was the network of young people who care so deeply about racial justice and promoting dialogue. Having that physical in-person experience, with curated discussions about race relations from world experts on African American studies, was really valuable and a large reason of why I wanted to go to Princeton. It was absolutely transformative."
The PPRR Symposium was a major turning point for GIVE, as it supercharged their letter writing efforts and gave Cohen the confidence to think even bigger. She and other members of the GIVE team made a short film about their organization and entered it in the White House Film Festival in 2015. When their film won an honorable mention prize, they were invited to the White House for a ceremony.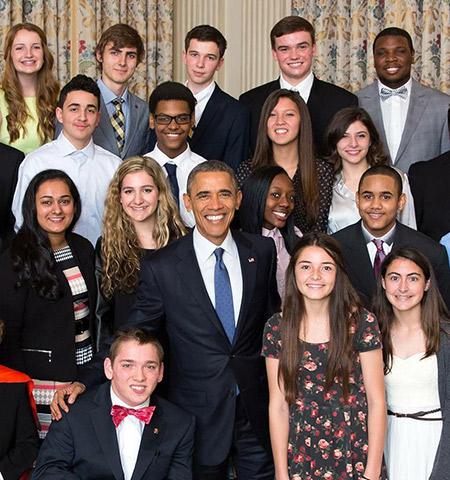 "Going to the White House introduced us to more young people who were advocates, who were doing incredible work," said Cohen, who used the subsequent attention as an opportunity to raise money for Suma and her classmates' education. "The exposure that the PPRR symposium gave GIVE led, literally, to the White House."
When Cohen attended Princeton, she took a wide variety of classes before focusing on neuroscience. But she also took enough classes in African American studies that she graduated with a certificate in that discipline. "Princeton has one of the leading departments in African American studies so I knew that I wanted to experience the outstanding classes and professors," Cohen said. "Being able to ask questions of professors like Eddie Glaude, Keeanga-Yamahtta Taylor, and Autumn Womack was something I will always cherish."
Cohen had several rewarding internships during her Princeton years, including with Facebook and a New York accelerator program for startups called Techstars. After she graduated in 2022, she combined her neuroscience background and her entrepreneurial acumen to land a senior associate position with 2048 Ventures, a venture capital firm where she leads their digital health investments.
Ten years after she was recognized by the Princeton Prize in Race Relations, Cohen is still very much involved in the program. She serves on its national board and the executive committee, which are working to plan this year's symposium on April 27-29. She looks forward to attending, to meet the next generation of students and hear about their outstanding initiatives.
"The Princeton Prize serves to recognize and support high schoolers who are doing this important work, which often times can be lonely" Cohen said. "I think that's why the prize is so important now, more than ever, especially in this climate of restricting how race relations can be taught in our high schools. Young people are leading this change. Bringing them together, that's where the Prize makes magic happen."