For Paul Sittenfeld '69 and Ronald So *71, education is so high a priority that, with their families, they have supported more than 30 Princeton scholars.
Though Sittenfeld (pictured above with wife Betsy) grew up in the U.S. and So in China, both echo each other in the importance learning plays in creating a better world. And both used planned gifts as their vehicles of gratitude for opportunities given and commitment to opportunities for others.
"People I never knew helped lend a hand for my education," Sittenfeld said. "My feeling is shared by my wife, Betsy, and our four children." Through a charitable lead trust and a charitable gift annuity, the Sittenfelds have nurtured the Alexander P.G. '07, Josephine B. '02 and Paul G. Sittenfeld '69 Family Scholarship. They included the names of their two Princeton alumni children in the scholarship's title upon each one's graduation.
The Sittenfelds also receive retirement income from the life income gifts they made to support Princeton students.
An English major at Princeton, Sittenfeld spent more than 30 years in the investment industry. He has held numerous volunteer alumni posts and been a loyal Annual Giving supporter, most recently as part of the Annual Giving Legacy program for his 50th Reunion.
The Sittenfeld family's commitment to education extends beyond Princeton, with financial and volunteer efforts nationally, in schools in the Appalachian region of Ohio, as well as Kansas, Missouri, and Pennsylvania, and internationally, including endeavors in Ghana, Cambodia, Kenya and Haiti. "The best investments are investment in people," Sittenfeld said. "In addition to employment, education leads to people being better informed and making reasoned decisions."
So Fellowships Honor the Past and Look to the Future
Ronald and Mabel So have created two fellowships, both to promote a better understanding of their native country, China. The Tsang Yee and Grace Chan So P*71 Fellowship for Chinese History and Culture honors So's parents, while the Mabel Wu So S*71 and Ronald M.C. So, Ph.D. *71 Fellowship in Chinese Studies, adds to the couple's legacy.
"The only thing that can save people is education … so people can try to understand other cultures," So said. "History and philosophy are the foundation of civilization. To learn about how to respect humanity is the most important of all."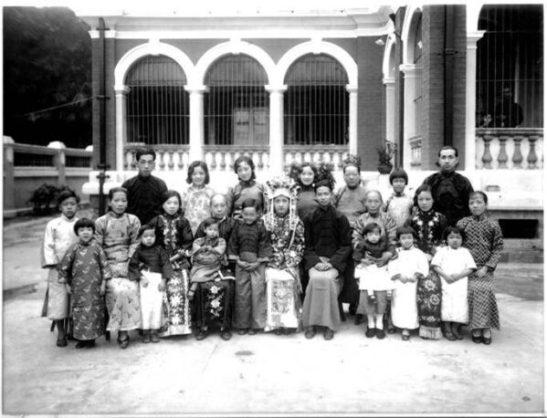 "The only thing that can save people is education."
So's father first taught him about classical Chinese teachings and especially "the backbone of China," the teachings of Confucius. He continued that study through his university days in Hong Kong, Canada, and at Princeton, where he received his doctorate in mechanical and aerospace engineering. These teachings consoled him in the lonely days of being an international student, he said.
A career in both industry and higher education followed, where he garnered numerous awards including induction into the Asian Academy Hall of Fame. When his wife decided the monthly trips to a vacation home in Sedona were too much, the couple chose to make a gift of real estate to Princeton. The gift funded the second fellowship, and will add to the couple's retirement income.
"People have no idea what China is all about," So said in naming the motivation for creating the fellowships. "China has thousands of years of continuous history, and all through the years, one thing does not change: the teachings of Confucius."
A quote attributed to the Chinese philosopher reads: Study the past if you would define the future. The planned gifts Sittenfeld and So have made reflect their values as well as their pasts, and look to the future — theirs as well as those of Princetonians yet to come.