Paula Chow will never forget how bewildered and alone she felt when she first came to America. In 1948, as a 17-year-old scholarship student from China, she arrived at Edgewood College, a two-year Catholic school in Madison, Wisconsin. She had taken English classes in high school, but having to constantly speak in a new language was exhausting, and she was homesick. "I cried a lot," she said. "The kind nuns comforted me."
Years later, Chow would fill that mentoring role for thousands of students and academics who arrived at Princeton from different parts of the globe. In 1974, she co-founded the International Center (which became the Kathryn W. and Shelby Cullom Davis '30 International Center in 2007), and for 35 years, she served as its director, counseling students and faculty as they adjusted to their new surroundings. "I know what it is like to be a foreigner at Princeton," she said. "The students and their families came to me for help because they knew that I sort of feel with them, that I'm with them."
The Davis International Center grew out of humble beginnings. When Chow and her husband, Gregory Chow, an economics professor, arrived at Princeton in 1970, there was very little support to welcome international students and faculty to the Princeton community. Chow, who'd completed her degree in sociology at the University of Wisconsin and earned a master's degree in social service administration at the University of Chicago, saw an opportunity to help and became chair of the Foreign Wives Committee of the University League. She partnered with Louise Sayen, then-chair of Princeton Friends of Foreign Students, and they established the International Center, a wholly volunteer outfit that operated out of one small room in 5 Ivy Lane with a mere $500 discretionary fund from the provost.
"It began very slowly," Chow said. "When we opened the office, it was just two determined women wanting to do something. All we had was energy and goodwill."
Chow and Sayen secured meeting rooms and basement kitchens for tutoring, meetings and weekly lunches to bring people together; connected students with local host families; organized trips for international students to explore cultural roots in New York City and Philadelphia, such as places of worship and museums; and launched an annual International Festival, a celebration of multinational performances, foods and displays that grew from 300 to 4,000 attendees in years to come.
"For four years, we were really on our own, but we showed the University how the office could be," Chow said.
What began as an effort to offer international students support, social interaction and cultural expressions evolved into something grander and more essential to the University. Chow built the International Center into a nexus for dialogue, enabling students, faculty members and alumni to understand the greater world through guest-speaker programs, conferences, displays and exhibits, film series, cultural celebrations, and weekly video interview programs that addressed global issues.
The University eventually took greater notice. In 1978, Princeton's president, William Bowen *58, officially incorporated the International Center as part of the University and placed it under the Office of Undergraduate Student Life.
Chow, with her gift for bringing people together, continued to promote Princeton's global connections and expand the University's international identity. In 1993, she and her husband led the first Alumni College to be held in China. For the University's 250th anniversary in 1996, she proposed and helped organize a regional conference in Hong Kong for Asia-based alumni.
The Center's success and Chow's leadership did not go unrecognized. In 2007, Davis and her son, Shelby M.C. Davis '58, made a $5 million gift to the International Center. "Mrs. Davis appreciated what we were doing," Chow said. "Her gift really put us on a different level."
Even as she was raising the profile and reach of the International Center, Chow became famous for small gestures and acts of kindness that left a lasting impact on scores of students and scholars. Helping a Chinese graduate student find a wedding dress. Guiding a student who didn't read English through the obstacle course of attaining a driver's license. Arranging a babysitter who speaks Urdu for a visiting scholar. Listening to the fears and worries of countless homesick students thousands of miles from their homes. Under Chow's guidance, the center truly became, as its motto promised, "A Place For Us All."
"For many years, it felt like she was the international center at Princeton," said Stephen Kotkin, who began teaching at Princeton in 1989 and is the John P. Birkelund '52 Professor in History and International Affairs and director of the Princeton Institute for International and Regional Studies. "Even as the long-term trend at Princeton since Paula's pioneering days has been steeply upward and outward, the Davis Center has remained an important piece in a now once nearly unimaginable landscape of global connections."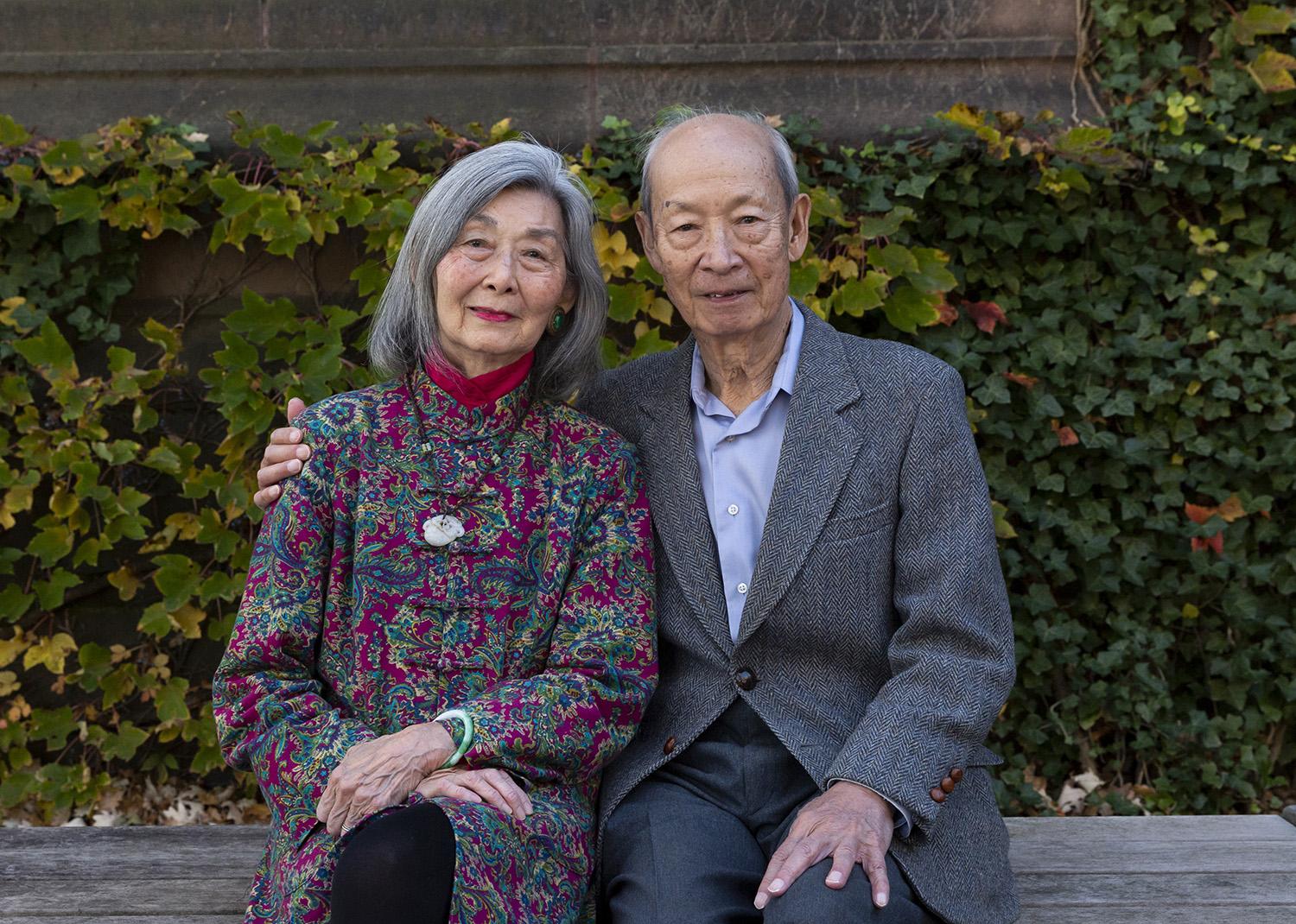 Chow retired in 2010, and she and Gregory, the Class of 1913 Professor of Political Economy, Emeritus, still live in Princeton, in the same house three miles from campus where they raised their three children. Before the COVID-19 pandemic, she visited campus four or five times per week, attending the scholarly lectures that she always regretted missing when she was too busy with work at the Davis International Center. She looks forward to an end to the pandemic's restrictions, and to resuming that routine and reconnecting with campus.
But her connection to Princeton has already been etched in history. In September, the University named historian Michael Laffan the inaugural Paula Chow Professor of International and Regional Studies, making Chow one of the only Princeton staff members ever to be honored with an endowed professorship. Two former international students made the gift as a tribute to the woman who had played such an important role in their Princeton lives.
"It was very surprising and humbling," Chow said. "You hear about faculty members being honored this way because of their brilliance. But I was helped by so many people, including faculty members, students and many volunteers. It was never me alone. But at the same time, it means a lot to me that the gift came from a couple who realized that the International Center was a helpful place."
Laffan, an Australian who's taught at Princeton since 2005, specializes in the history of Southeast Asia and the countries around the Indian Ocean, focusing on Islam, nationalism, Dutch colonialism and Orientalism.
"I've had some really engaged international students in my classes, some fantastic young people from Malaysia and Singapore," Laffan said. "Just recently, I had three students from Vietnam, and they were able to share what it was like to be in high school in that country and how Ho Chi Minh is taught there as opposed to how we might think about him here. That perspective is just so valuable for the entire class."
Such stories are the culmination of Chow's guiding vision for the International Center, from its founding on Ivy Lane to its current home in the Louis A. Simpson International Building on Washington Road. "The International Center was to be a place where we would not only provide help to the international visitors, but we wanted the visitors to have a chance to educate the Americans," Chow said proudly. "We knew the potential — that the international students have a lot to offer to the American students — and as more international students and visiting scholars arrived, the more I realized how much we could really do for this University."
Photographs by Steven Freeman