For more than 80 years, Annual Giving has united the Princeton community around a legacy of opportunity so that every generation of Tigers can benefit from an extraordinary educational experience. In 1940, as the University and the country were recovering from the Great Depression, Annual Giving was established to help Princeton strengthen its commitment to excellence. "I believe that all of us here at Princeton and all of you alumni throughout the world share a common determination to have Princeton go forward, to have Princeton grow constantly greater," said Princeton's then-president, Harold W. Dodds *14.
This past year has presented a different set of challenges, and yet despite a pandemic that kept us apart, the spirit of Princeton continues to thrive. Thousands of alumni, parents and friends have both contributed to this year's campaign, which concludes on June 30, and have shared why they participate in Annual Giving, as part of the "I Give Because" campaign.
Here are a few of the reasons alumni gave to Annual Giving, preserving the transformative opportunities of the Princeton experience and building the future by opening the gates for the next generation of leaders.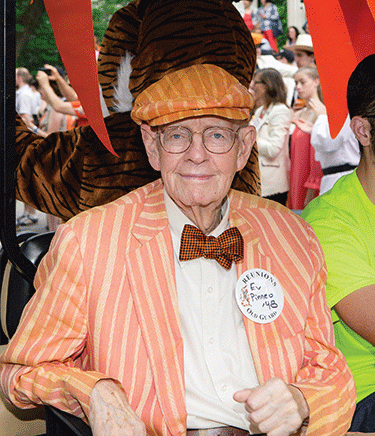 "I give because throughout my long life, Princeton has accompanied and enriched me."
Ev Pinneo '48 has dedicated his life to the idea that to whom much is given, much is expected. In addition to a distinguished career in higher education, he labored for and led the Princeton-Blairstown Center, the University-affiliated camp that empowers young people from under-resourced communities. "With Princeton, there is always a group out there caring deeply about this place and what it can be."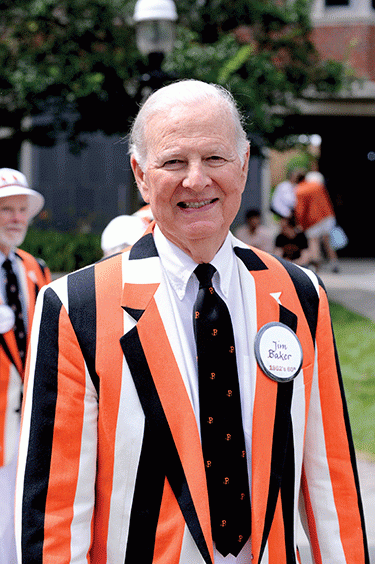 "I give because Princeton has long inspired leaders who shape the world. I give to guarantee that tradition continues."
James Baker '52 served in the administrations of three American presidents, following in the footsteps of James Madison 1771 and George Schultz '42 to become the seventh Princeton graduate to serve as U.S. Secretary of State. "Some of my fondest memories have to do with the time I spent on this beautiful campus," he said, "as this University prepared me so well for the life that followed."
"So much of my life was enriched by coming to Princeton, and I value its high academic achievements, amazing faculty and the community of alumni."
Nancy Lin '77 came to Princeton to become a chemical engineer — a rarity for a woman in the 1970s. "A Princeton BSE degree gave credibility, along with the expectation that I knew how to work hard and deliver," she said. Today, she volunteers in alumni groups and shares career and life lessons with the next generation, mentoring current students and recent alumni.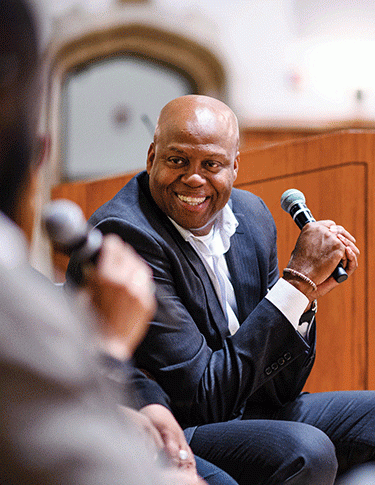 "I give because Princeton changed my family's life, and by consistently participating, I hope to help Princeton continue to change families' lives."
Craig Robinson '83 didn't want to burden his parents with the costs of an Ivy League education, but they made the sacrifices to turn his Princeton dream into reality. It's a gift he never took for granted: "This place taught me how to intellectually compete with the best, and that confidence enabled me to try all of the things I wanted to try in life.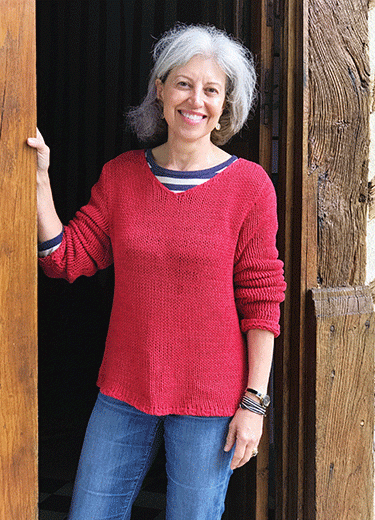 "I give so others can benefit from the Princeton educational experience."
Emily Bakemeier *02 enrolled at Princeton to study with John Rupert Martin *47, a legendary scholar of 17th-century Dutch and Flemish art who agreed to advise one last graduate student before his retirement. "I was lucky enough to be that student," said Bakemeier, a vice provost at Yale University. "Having the opportunity to study with him and with so many other exceptional faculty members and students in a world-renowned department was such a gift."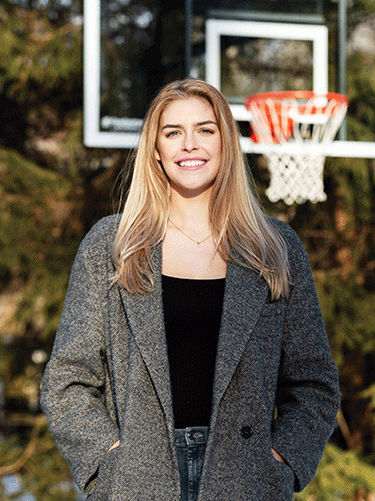 "I give because Princeton has given me lifelong friends, amazing teammates, and countless lessons in the classroom and on the hardwood."
Bella Alarie '20 helped lead the Princeton women's basketball team to new heights, and being a Tiger opened up opportunities that have taken her to three continents. But it's the personal bonds from her four years that resonate most: "You build so many amazing friendships. From the athletes to the students to the professors, a family grows around all of Princeton's teams."
Unrestricted gifts to Annual Giving go directly into the University's operating budget for the benefit of Princeton's students, faculty and programs. These flexible funds from undergraduate and graduate alumni, parents, and friends allow the University to seize new opportunities, respond to unexpected challenges, and support a pioneering financial aid program that makes a Princeton education possible for all admitted students. The 2020-21 Annual Giving campaign concludes June 30, 2021.