It's a good time to be FLi.
Earlier this month, the University announced that 22 percent of the students who were offered admission to Princeton's Class of 2025 will be first-generation college students, an increase from 17 percent last year. This week, there was more good news: Bloomberg Philanthropies made a significant gift to Princeton to establish the Emma Bloomberg Center for Access and Opportunity, which will serve as a hub for the University's nation-leading initiatives that support first-generation, lower-income (FLi) students.
The gift announcement kicked off "FLi is Fly Week," the annual celebration of Princeton's trailblazing first-generation, lower-income student community. The #FLiIsFly awareness campaign highlights student groups and families who support and empower Princeton students from FLi backgrounds, and features staff, faculty and alumni who identify as FLi.
These announcements are emblematic of the University's fundamental commitment to the college success of first-generation, lower-income and underrepresented backgrounds. "We know that a college education is a rocket-booster for students from less privileged backgrounds, and we know, too, that these talented young people make tremendous contributions to college campuses and to the world after graduation," wrote President Christopher L. Eisgruber '83 in his most recent President's Blog. 
"Getting talent from every sector of society is indispensable to our mission as a university."
— President Eisgruber

Today marks the beginning of #FLiIsFly week at #PrincetonU, celebrating the success of #FirstGen and lower-income students and their families, faculty and staff. pic.twitter.com/DIRMHOW5aE

— Princeton University (@Princeton) April 19, 2021
Tigers & Friends
The dedication and generosity of Princeton alumni has amplified that commitment and helped build a robust support system around the FLi community. "Princeton provided FLi students like myself and so many since the opportunity to change the direction and trajectory of our lives," said Tony Rodriguez '79, a global business executive, retired from Warner Brothers Entertainment and now focusing his volunteer efforts on FLi students at Princeton and in his San Diego community. "The presence of significant quantities of FLi students on campus also enhances the educational experience for all students."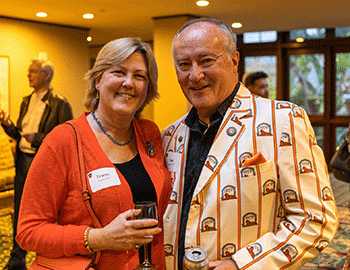 For its 40th reunion in 2019, Rodriguez's class partnered with the Scholars Institute Fellows Program (SIFP) and organized a virtual alumni mentoring program called FLi Tigers & Friends. The program expanded in 2020 to include alumni from all classes and graduate school alumni and it continues to grow and improve.
"Group alumni mentoring is an efficient way to reach more students with a limited amount of alums on campus, but there are hundreds of alumni spread around the globe who are eager to mentor current FLi students," Rodriguez said. "The strong bonds established between students and alumni mentors form cross-generational connections that are mutually rewarding and often last a lifetime."
Paying it Forward
Loan Le '07 *15 is one of those alumni who joined the Class of '79's expanded alumni mentoring initiative. As a student, she enrolled at Princeton before most of the first-generation, lower-income programs were established, but still considers herself a FLi alumnus. "I am deeply indebted to Princeton for the world-class education that I received, and am passionate about maintaining strong ties to the Princeton Tiger family and ensuring that future generations of Tigers continue to receive the same education and opportunities that I was afforded," said Le, who was born in Vietnam and grew up in the Bronx, where she won The New York Times "Beat the Odds" college scholarship.
As a transformation manager in the WW Robotics department at Amazon in Seattle, Le exemplifies the promise of programs that will be expanded and strengthened by the Emma Bloomberg Center.
Cultivating Excellence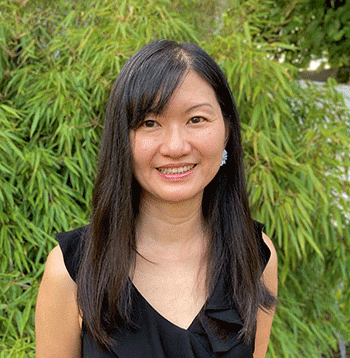 "Genius is all over the place, and it needs to be found and cultivated," said Noemi de la Puente *86, a principal engineer at Trenton Water Works and an accomplished playwright who's worked with Princeton's FLi programs as an alumni volunteer. "Princeton can afford to do this and investing in FLi one of the best things they can do. Lifting kids out of intellectual poverty is important."
Grace Chang Mateos '91 was a first-generation college student from a high school that offered no AP classes. "I was not academically ready for Princeton, and my teachers and counselors advised me not to attend Princeton," Chang Mateos said. "They expected that I would fail out of Princeton due to my poor academic preparation — they were almost right. But with the help of classmates and preceptors, I managed to pass my classes and eventually thrived in the engineering school, graduating magna cum laude."
Today, Chang Mateos is a software engineer near Boston. "I am thrilled that Princeton has expanded its efforts to provide support for FLi students," she added. "FLi programs and a peer group of other FLi students would have been tremendously helpful as I struggled during my first semesters at Princeton."
To, Through, and Beyond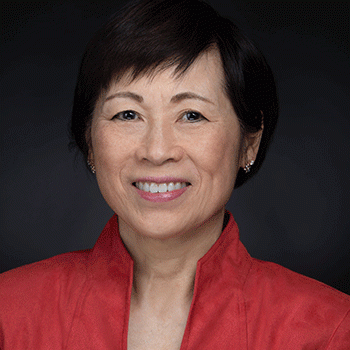 Kimberly Ho Schoelen '81 was a third-generation Chinese American from Oklahoma who was able to attend Princeton because of the federal Work-Study Program. "I found this new environment bewildering culturally and challenging academically," she said. "There were no social support systems or community on campus for what Princeton now calls FLi students."
As an alumna, Ho Schoelen became involved as a class volunteer and leader at the class, regional and national levels. After her class started a scholarship program, she and two of her classmates "adopted" their Class Scholar, a first-generation, lower-income and underrepresented minority student "who had zero emotional or financial support systems" outside of the University. Helping the student adjust to Princeton, graduate and prepare for job interviews led her to learn more about the Freshman Scholars Institute. "It was refreshing to hear that more than 25 years after my own experiences as a student in similar circumstances, this program had taken root," said Ho Schoelen, who owns her own consulting practice near Richmond, Virginia. "The University has recognized that socioeconomic and cultural differences are real and impact student experiences."
"FLi is Fly Week" offers the chance to highlight the many opportunities and sources of support for FLi students on Princeton's campus, including the Freshman Scholars Institute and the Scholars Institute Fellows Program. Follow Princeton social media channels and/or post with the following hashtags to join in the celebration.
•#FLiisFly • #PrincetonU • #Pton • #FirstGen • #FGLI