From a boxed lunch to a dormitory: Margaret and Robert Hariri help more students dream big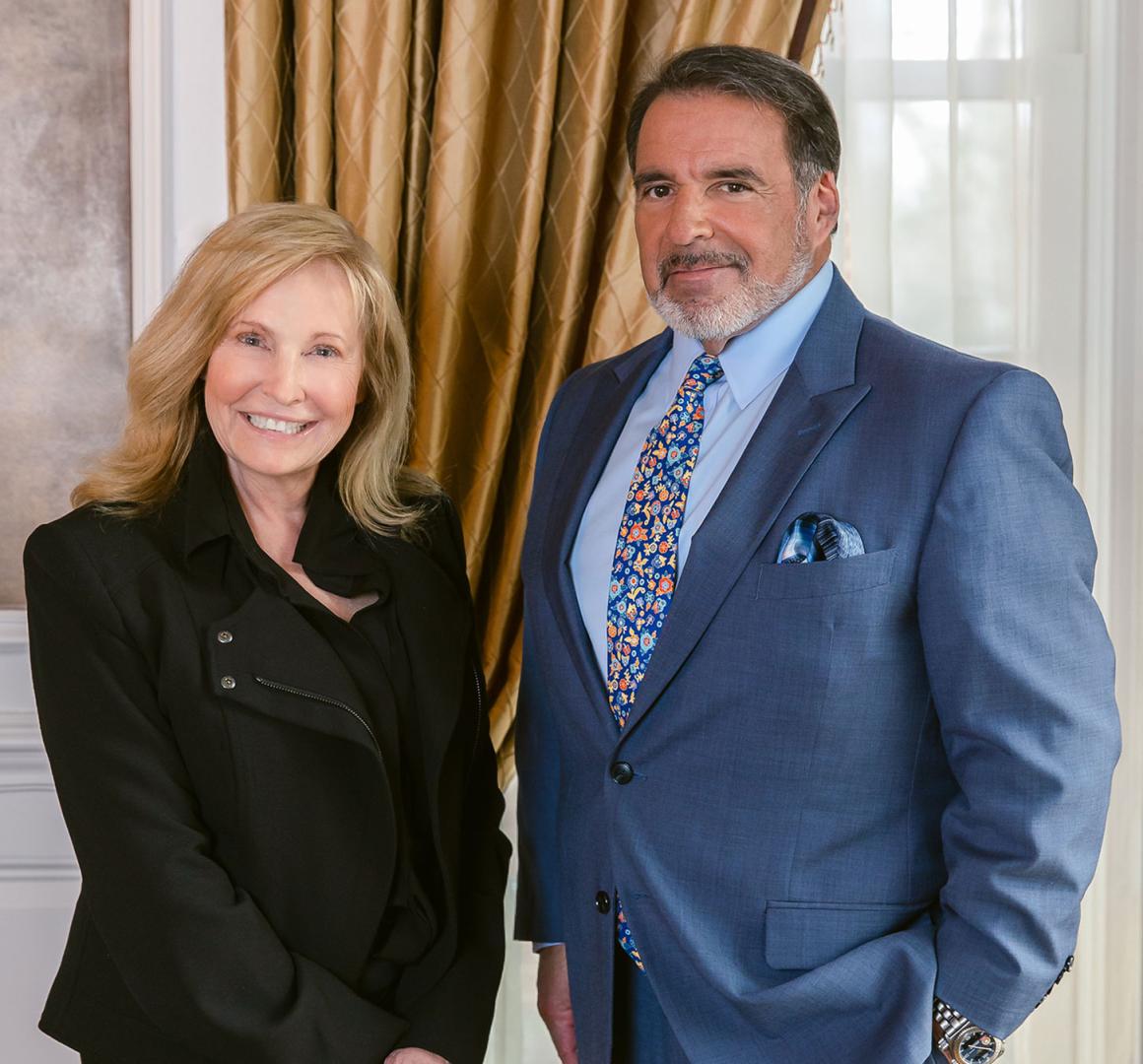 Photo by Lisa Kollberg
"I love the fact that the Princeton community draws you in and keeps you attached your entire life."
For Robert Hariri, that bond began with an unconventional start. In 1977, he was a defensive back on the Columbia University football team. Raised by a single mom in Queens, New York, he was a city kid who hadn't ventured too far from the metropolis pavement. When the Lions bussed to leafy Princeton for their annual tilt with the Tigers, the campus made a lasting impression.
"I was blown away by how beautiful the campus and the field and the stadium were," he said. "When we got to the locker room, every one of the lockers for the visiting team had a Princeton towel and a Princeton boxed lunch that had two sandwiches, three drinks, an apple and potato chips. I had never been treated like that before, and I remember saying, 'My God, this is like the NFL.'"
That experience set the tone for a relationship with the University that has evolved and blossomed ever since. Hariri, who completed his M.D. and Ph.D. degrees at Cornell, became a neurosurgeon, scientist and entrepreneur who's built several companies that develop novel therapeutics, and he's currently the chair and CEO of Celularity, an innovative public biotechnology company that is researching new treatments of cancer and other serious diseases. When he and his wife, Margaret, began to research colleges for their eldest child, Alexandra '13, they discovered that Princeton was more than a generous host for visiting athletic teams.
"Princeton puts the students first, and undergraduates are their top priority," said Margaret, a former special education teacher who now manages the Hariri Family Foundation along with other family businesses. "That's what drew us here. Our first daughter fell madly, hopelessly in love with Princeton and the student camaraderie she felt on campus. And that was infectious for our other two children."
Jack '22 and Haley '24 strengthened the family's Princeton ties, while Robert opened career exploration opportunities at his company for Princeton students. "We have a program at my company where we bring in interns every year, and I always have a few Princeton students," he said. "I want to expand it because the caliber of the Princeton students is just spectacular. I like the fact that they're encouraged to think about not just finding a job when they graduate but creating their own job. The University fosters a sense of 'You are capable of doing anything after you have a Princeton education: Take the risks now, be entrepreneurial, be inventive, be innovative.' That's really empowering for young people."
That's an attitude that Robert epitomizes: Take calculated risks; never settle. After residency and fellowship training, he joined the neurosurgery faculty at Cornell and was part of the research team that discovered the activities of tumor necrosis factor (TNF) as well as leading exciting breakthroughs in the treatment of traumatic brain injury. Robert continues to serve as an adjunct professor of neurosurgery at Cornell today.
He never forgets his roots: "I was a poor kid who chose to be a doctor because I wanted to help people," Robert said. "I wanted to do things to innovate and improve the way we took care of them."
But he was frustrated with the direction of health care and began to rethink how to make an impact in the treatment of these serious and life-threatening diseases. In 1998, he decided to step away from academia to build Anthrogenesis, the first of several startups that pioneered the use of stem cells to treat life-threatening diseases and developed transformative techniques in the field of human tissue engineering.
"When I decided to leave Cornell and start a company, Margaret was all for it — even going back to work so our family would have health insurance," Robert said.
"It was very difficult to leave a prestigious job, but we both believe it's important to pursue your dreams," Margaret said. "It is especially fulfilling when your dreams also benefit others."
Both Robert and Margaret grew up in New York City. "Education was very paramount in our family, but it wasn't a given," said Margaret, the daughter of a police officer and a teacher. She attended Brooklyn College for her undergraduate degree and then earned her master's degree from the College of Staten Island.
"Princeton was something I would never have considered or even known about," she added.
Their backgrounds, combined with their appreciation for the transformative potential of a Princeton education, sparked the Hariris to get involved in the University's campaign to expand undergraduate enrollment. With a major gift to the University that will name Hariri Hall in Yeh College, one of two residential colleges that will open in August, Margaret and Robert have reinforced Princeton's commitment to draw talent from every sector of society, regardless of a student's financial circumstances.
"Education is the great equalizer, and one of the things that always impressed us about Princeton is how the University focuses on using its campus environment to foster tremendously close relationships between the students," Robert said. "The faculty and entire Princeton community are so generous with their time and their intellect, and so deeply committed to the University, that they help perpetuate this Princeton culture that lasts the students' whole lifetimes."
"It's a thrill to be able to make this gift so that others like us — with working-class backgrounds — might be able to attend Princeton," Margaret said. "We are fortunate to be able to support expanding the opportunities of a Princeton education so that students from a variety of backgrounds can pursue their dreams and proudly wear those beautiful Princeton colors throughout their lives."