For Kate Delhagen '84, interviewing prospective students is a 'give more, get more' equation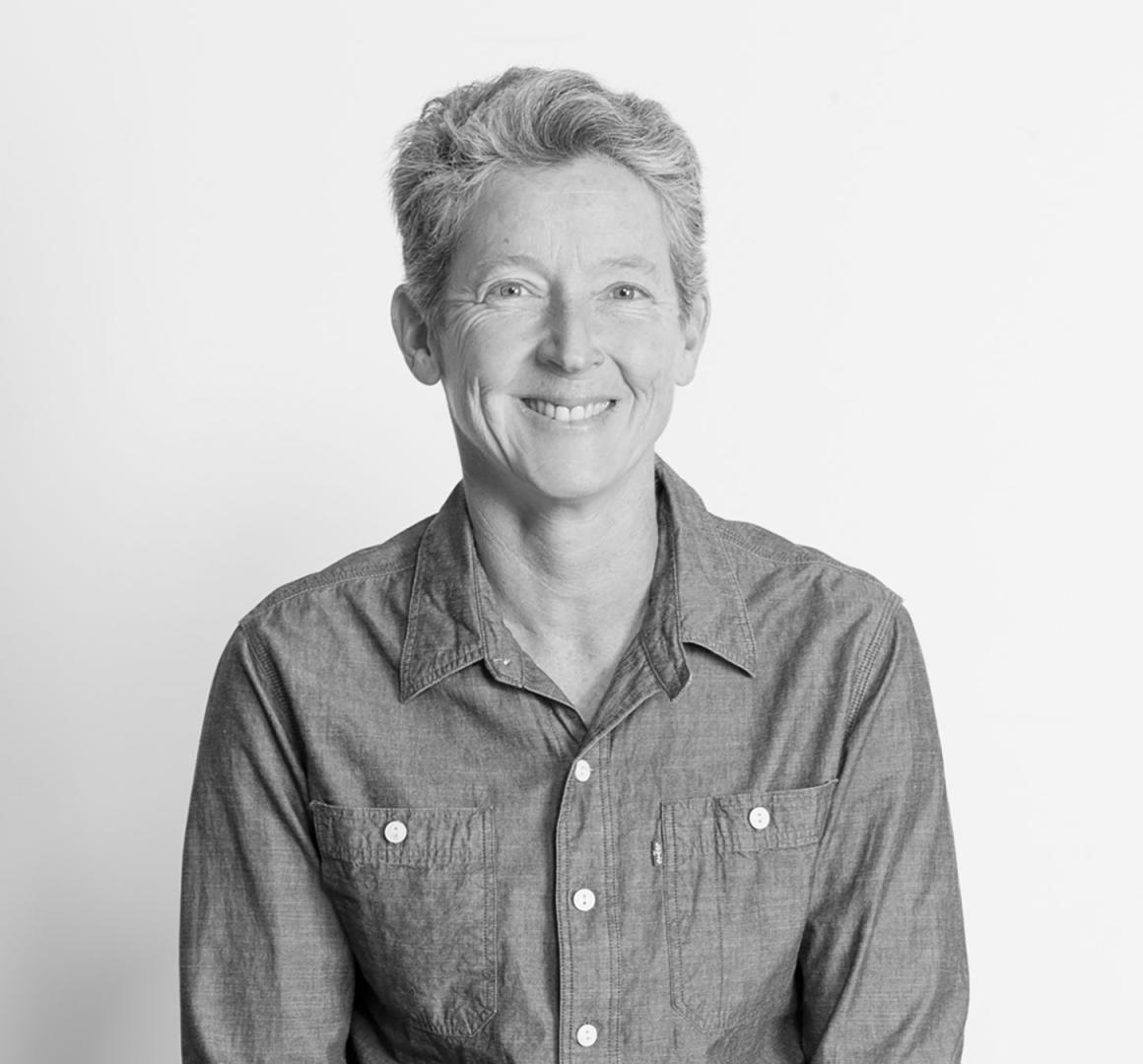 On a Saturday morning in 1979, Kate Delhagen '84 of Jim Thorpe, Pennsylvania, hopped in her parents' car and drove herself an hour south to the town of Plymouth Meeting. A high school senior, she was nervous because she was scheduled to meet with Joseph L. Castle II '54, a Princeton volunteer who interviewed prospective students. Delhagen had never driven that far by herself, and she had never met anyone who had attended Princeton.
Four decades later, Delhagen remembers feeling excited and humbled after her conversation with Castle. "If you're a busy working person, time is your most precious resource, and how you choose to spend it makes a statement," she said. "Here's a guy who's taking time out of his day — out of his weekend — to spend time with little me, a country-bumpkin kid who wants to go to college. That conversation definitely tilted me towards Princeton, and I will never forget his generosity."
After she was admitted to Princeton, Delhagen made the most of the opportunity. She became an All-Ivy basketball player and a member of the Tigers' championship track and field team, exceling in the heptathlon. She majored in geological science, graduating magna cum laude, and served as a leader in Outdoor Action.
Her father, an alumnus of Brown University, had urged Delhagen to attend Princeton because he knew it would be a place that would teach her to "think clearly and write a straight sentence" — lessons he didn't take for granted. "Writing a straight sentence was my dad's way of saying that communication matters," Delhagen said. "Princeton taught me how to communicate with so many different kinds of people, through presenting papers to professors and talking with other students, whether they're roommates, teammates or classmates in a seminar. Plus, I learned from some of the world's best teachers, people who literally wrote the textbooks, and that really gave me a lifelong interest in learning."
One such professor was Ruth Klüger Angress, who taught the course "Literature of the Holocaust." On the first day of class, Klüger Angress revealed the numbers that had been tattooed on her arm at Auschwitz. "The impact was staggering," Delhagen said. "I had never met a person who was a Holocaust survivor, and the intensity of the discussions in her class were extraordinary."
For one of her papers in the class, Delhagen, who'd graduated from a Catholic high school, wrote about Pope Pius XII and the actions of the Vatican during the Holocaust. Klüger Angress graded it poorly, but didn't waste much ink criticizing Delhagen's writing. Instead, she returned the paper with the simple question: "Why didn't he do more?"
"I think about that question almost daily," Delhagen said. "You never know where they're going to come from, but Princeton is full of opportunities to discover something that you can't stop thinking about and learning about for the rest of your life. The lessons from that course helped shape me as an adult."
After graduating, Delhagen built a career that began at Rodale Press, where she edited running and fitness magazines. It was an ideal workplace for her at a time when she was simultaneously training and competing as a professional triathlete. She moved to the Pacific Northwest in 1994 and helped launch a series of media websites before returning east for a stint at Forrester Research. She moved back west to Portland to raise venture capital and help start a women's activewear company, and then joined Nike in 2004, rising to become senior director of global digital business development. In 2017, she left Nike and founded Oregon Sports Angels, an angel investment network of sports industry and business investors that focuses on early-stage sports product and technology companies and values inclusion, innovation and collaboration.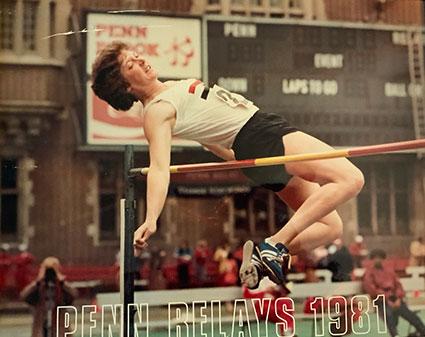 "My startup is a network of great people who want to make the world a better place," Delhagen said. "Our membership has an interest in trying to level the playing field by providing access to founders who might not have the same paved path as others. Because if that female founder or founder of color is successful, a lot of evidence shows they will reinvest in their communities. Those small moves will start to add up over time, and personally, that's why I'm doing what I do."
Delhagen has a personal motto: "Give more, get more." It's not difficult to trace it to the University's mission of service and, perhaps, also to that question Professor Klüger Angress once posed to her. "'In the nation's service' definitely is imprinted on me, and I think that 'Give more, get more' is maybe a simplified way of channeling some of that Princeton motto in my life in my own way," Delhagen said. "If I grade myself on any given day, it's like: Did I give more than I received? And if I did, I know the karma wheel is going to bring me more."
Another way that she's injected that "Give more, get more" spirit into her life is by serving as a longtime volunteer with Princeton's Alumni Schools Committee. Her father provided an early example for her, volunteering to interview prospective students for Brown, and her own positive experience with Joe Castle led her to get involved shortly after her own graduation. She's interviewed prospective students since the 1980s.
"It's a chance to pay Joe Castle's gift forward and give to the next generation, and that's just very rewarding in and of itself," said Delhagen, who also mentors Princeton athletes and has provided internships to Princeton students. "Most of the students want to call me Miss Delhagen or something formal. I encourage them to treat me as just a friendly adult — 'Please call me, Kate. I'm Class of '84. I'm just somebody who has some knowledge about the Princeton experience that might be helpful in answering some of your questions.'"
"I also love meeting with young people because I always learn something from them," she added. "I might learn something about the student directly — and so many of them are inspirational. I might learn about what's going on in the world. I always ask them, what are they reading? Or do they have a favorite blog or podcast or musician — something to illuminate their interests. These conversations help keep me relevant."
More than 7,500 Princeton undergraduate and graduate alumni volunteer to interview prospective students, and last year, volunteers were able to interview more than 98 percent of applicants ASC was able to contact. Delhagen hopes even more alumni will choose to participate. "Alumni interviews are a very easy and fun way to be of service to the Princeton community and to the students of the next generation," she said. "I feel a deep sense of satisfaction that I help some young adult with an important decision in their life. So I encourage alumni to get involved, because somebody once helped you."
If you'd like to get involved, please contact Charlene Huang Olson '88, vice chair, Princeton Schools Committee. Currently, there is a great need for volunteers to conduct remote interviews for regular decision applicants living in regions without a proportionate local alumni presence. If you have time before March 1 to "give more and get more," your assistance would be greatly appreciated.